Middle East Studies - BA
Program Overview
The Middle East is a region of incredible diversity, complexity and historical significance. If you're interested in learning more about this fascinating part of the world, there's no better place to study than in the heart of the region. AUC's Bachelor of Arts in Middle East studies program offers a multidisciplinary curriculum that lets you choose from a wide variety of courses taught by expert scholars from various academic disciplines, including political science, sociology, anthropology, psychology, Egyptology, economics, Arab and Islamic civilization, women and gender, public policy, international law and global affairs. Whether you're interested in pursuing a career in academia, diplomacy, journalism or international business, a degree in Middle East studies will prepare you for success in a rapidly changing world.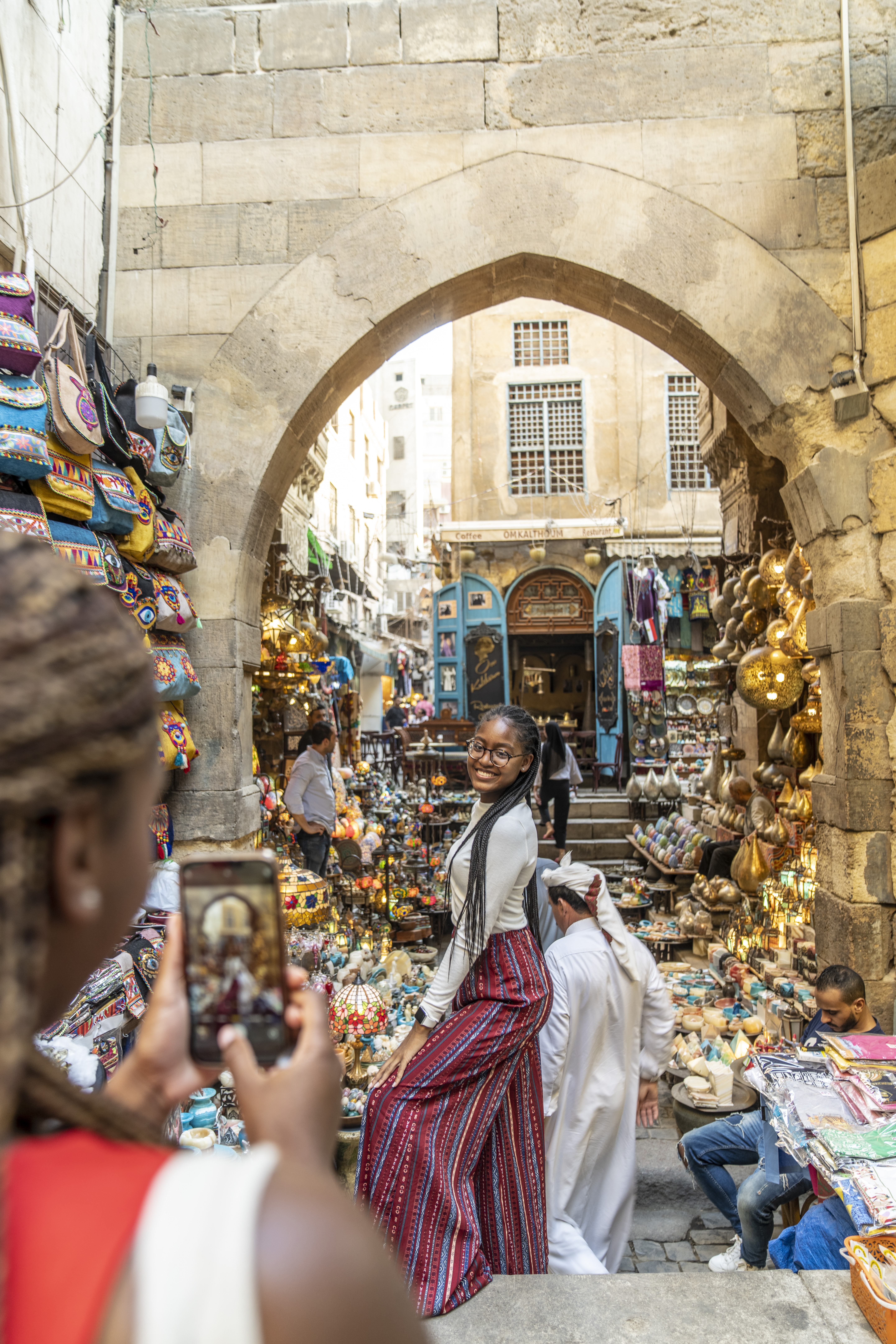 Middle East Studies - BA
Degrees and Admission Requirements
Students wishing to pursue a Bachelor of Arts in Middle East studies should meet the minimum academic and admission requirements set by AUC.
Learning Outcomes
Students enrolled in the Middle East studies program will:
Develop a comprehensive understanding of the history, culture, society and politics of the Middle East region.

Develop strong research, analytical and critical thinking skills to evaluate complex issues and debates related to the Middle East.

Develop the ability to apply interdisciplinary approaches, such as anthropology, sociology, political science and literature, to analyze and understand the complexities of the Middle East region.

Develop the ability to engage in cross-cultural dialogue and bridge-building and to appreciate the diversity of perspectives and opinions within and outside the Middle East region.
Career Paths and Practical Experience
The program offers students ample opportunities to develop practical skills outside the classroom. Through participation in conferences, lectures and workshops, students present impactful research in anthropology, religion, history, political science, economics, gender, law and literature.
Graduates of the Middle East studies program have found success in these careers:
Academia

Diplomacy

International civil service

Nonprofit work

Business and Finance

Public relations

Journalism
Scholarships
Excellence for Everyone
AUC will help you set your path to success from day one.
Students can receive anywhere from 20% to 100% of tuition coverage through scholarships and the Excellence Scholarship Program.