Design of Interior Spaces - Minor
Program Overview
AUC's broad-based liberal arts education allows you to diversify your learning with a minor or two — helping you develop skills complementary to your primary area of study and demonstrating to potential employers that you have range.
If you're looking for a unique and exciting opportunity to enhance your skills and knowledge in interior design, consider minoring in the design of interior spaces. This minor builds on the strength and success of our architecture and graphic design programs, making it a great addition to any major. The program will provide you with the essential knowledge and skills in the design of interior spaces, equipping you with the tools to create functional and aesthetically pleasing environments. It is especially useful for students interested in pursuing careers related to the different aspects of interior design or further studies in the field.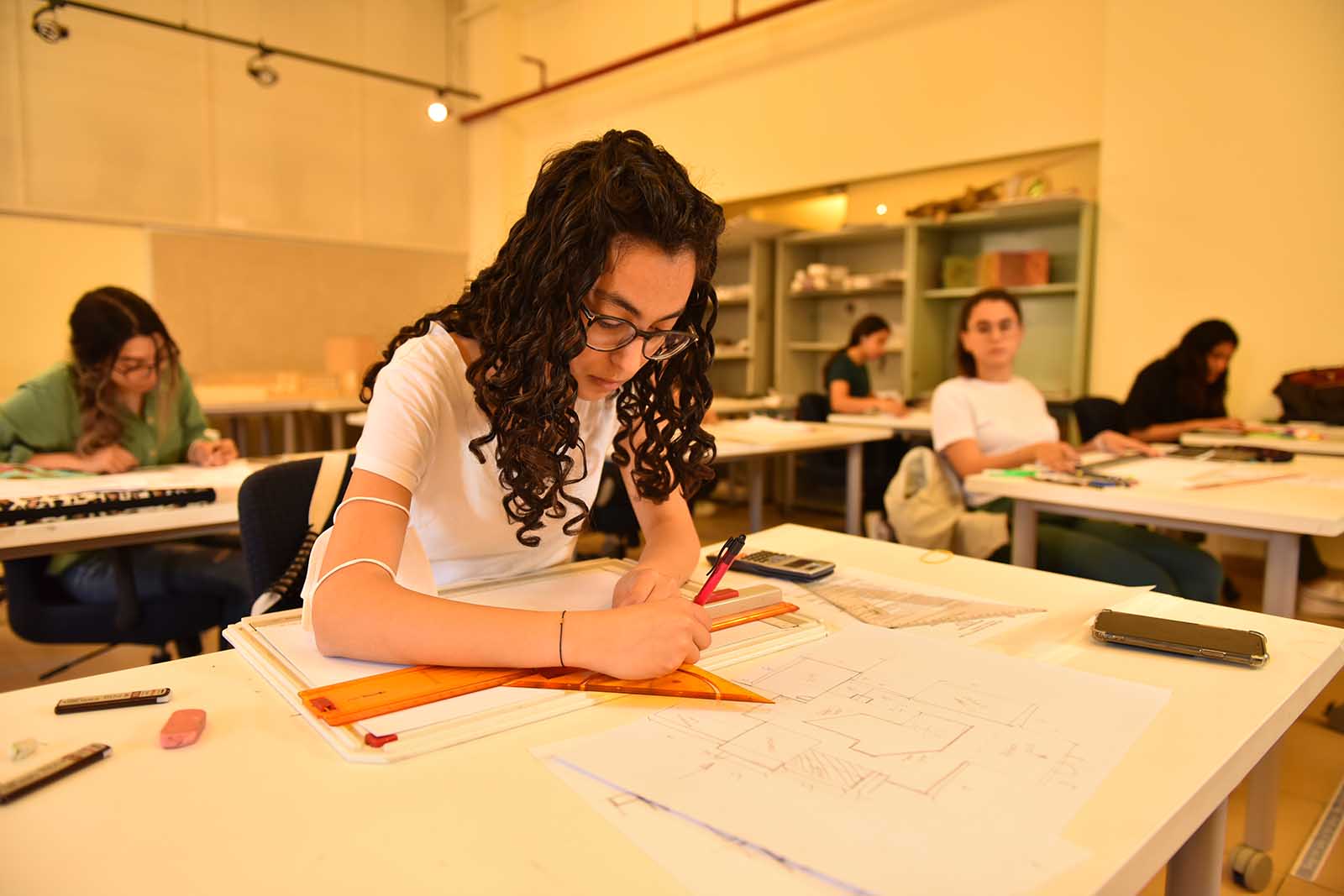 Design of Interior Spaces - Minor
Degrees and Admission Requirements
Students wishing to pursue a minor in Design of Interior Spaces should meet the minimum academic and admission requirements set by AUC.