Middle East Studies - MA
Program Overview
Immerse yourself in the study of the people, history, politics and societies of the Middle East. Our Middle East studies programs leverage the position of Cairo as a key political and intellectual center of the region, as well as the unmatched resources offered by AUC, including its diversity of academic programs, opportunities for research and expertise in Arabic language studies. The Master of Arts in Middle East studies, a two-year program, is designed to meet the needs of aspiring professionals who need in-depth knowledge of the modern Middle East as well as those intending to pursue an academic career. Meanwhile, the Graduate Diploma, a two-semester program, is designed particularly for students who have not been exposed to an intensive study of the Middle East at the undergraduate level.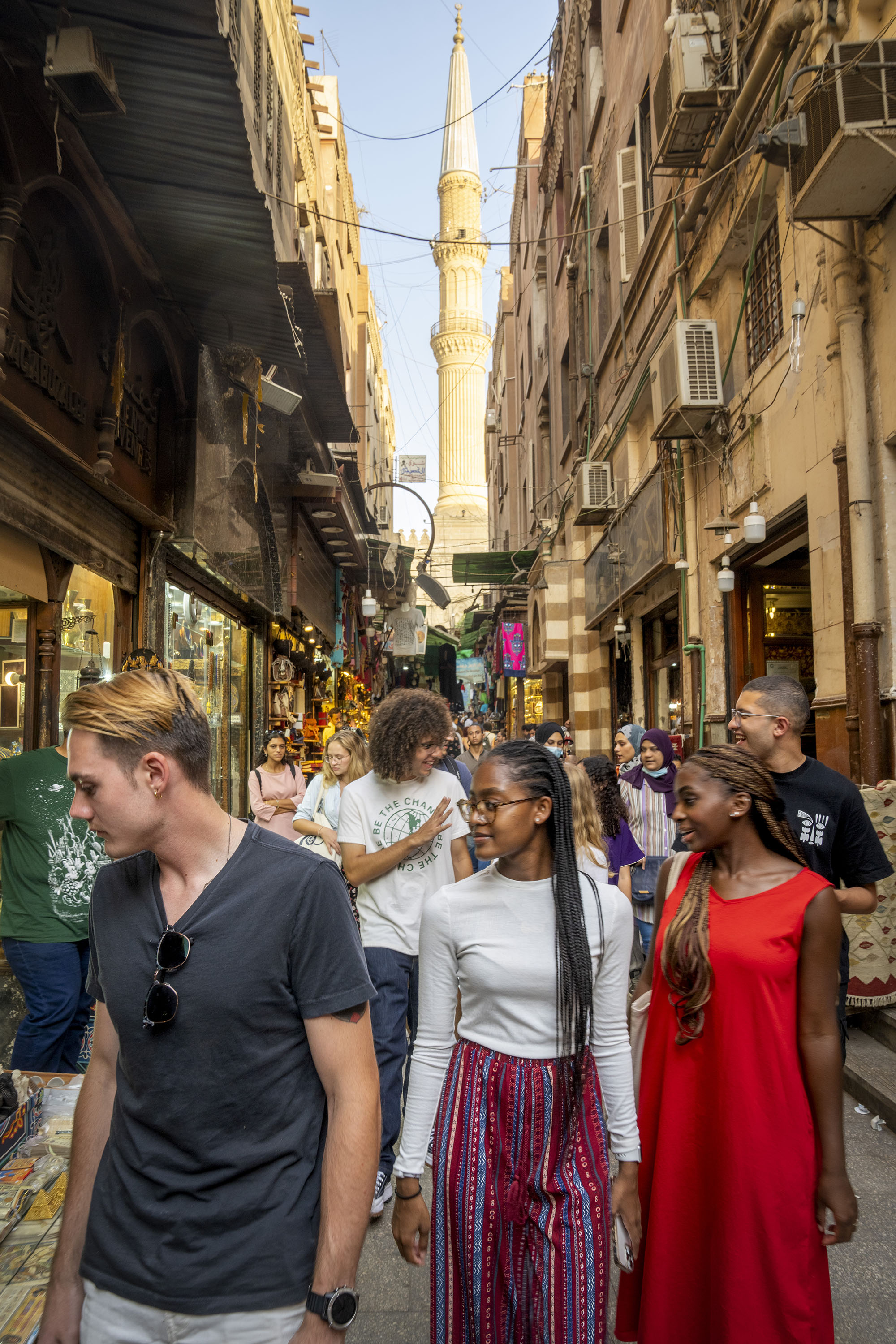 Middle East Studies - MA
Degrees and Admission Requirements
Students wishing to pursue a Master's degree in Middle East Studies should meet the minimum academic and admission requirements set by AUC.
Learning Outcomes
Attain an in-depth understanding of the historical and contemporary issues at play in the Middle East.

Engage with scholars and leaders from various fields, including academics, historians and policy makers.

Experience the rich cultural and historical heritage of Cairo.

Develop practical skills outside the classroom through participation in conferences, lectures and workshops.
Career Impact and Hands-On Experience
Our Middle East studies programs are intended for students who wish to pursue a variety of careers, including in academia, diplomacy, government services, development, business, finance, journalism, public relations and public affairs. The coursework provides rigorous training in Arabic, research methods and a broad range of topics relevant to the study of the Middle East. In addition, students benefit from a diverse range of extracurricular activities and the option to study abroad.
Fellowships
Fellowships are highly competitive awards. They are open to new students and may also be available to continuing graduate students who display superior performance in their academic endeavors, depending on the availability of allocated funds for a given fellowship award.
Instructors
Ambassador Karim Haggag leads our distinguished group of program instructors as a professor of practice and the Director of Middle East Studies. Ambassador Haggag is a career Egyptian diplomat with over 25 years of service in Egypt's diplomatic corps focusing on US-Egyptian relations, Middle East regional security, arms control and non-proliferation and Arab-Israeli diplomacy. He is a graduate of AUC and earned a master's degree in war studies from King's College in London.