International and Comparative Law (LLM)
Program Overview
Our Master of Laws program, designed with the flexibility to suit your unique academic and professional goals, prepares you to create lasting impact in the global legal sphere. Choose to specialize in diverse areas, from international human rights law to Islamic law or business regulation. Learn and grow with peers from diverse backgrounds and perspectives, supported by a comprehensive curriculum designed to foster critical thinking and practice. Access the multi-disciplinary resources of our School of Global Affairs and Public Policy for a well-rounded experience. Your commitment will be reciprocated with invaluable opportunities and experiences.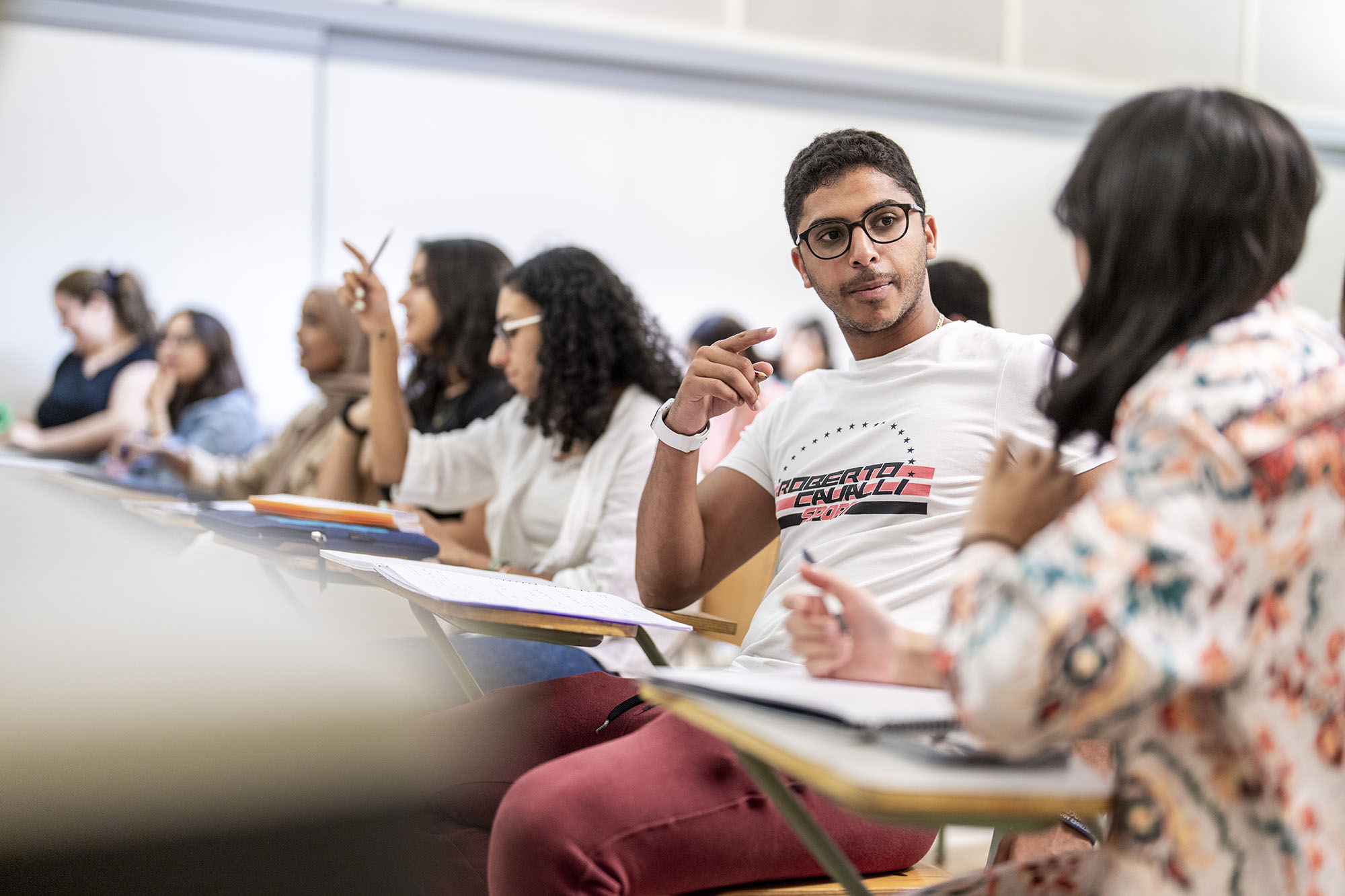 International and Comparative Law (LLM)
Degrees and Admission Requirements
Students wishing to pursue a Master's degree of Laws in International and Comparative Law (LLM) should meet the minimum academic and admission requirements set by AUC.
Learning Outcomes
Students enrolled in this program will:
Gain a profound understanding of public and private law from both local and global perspectives.

Examine the interplay of law with society, economics and humanities and the implications for public policy making.

Develop and hone legal research skills applicable to both local and foreign legal systems.

Build legal writing, presentation and lawyering skills in Arabic and English, facilitating success in diverse roles across litigation, corporate law and policymaking.

Conceptualize and uphold the ethical obligations and civic responsibility of legal practitioners.
Career Impact and Hands-On Experience
Our Master of Laws program promises a transformative career impact. Through critical thinking-based instruction, your understanding and practice of law will be elevated, making you a distinct asset in the legal profession.
The LLM program also ensures student growth through engaging, hands-on experiences. By employing student-centric techniques like the Socratic method, flipping the classroom and moot courts and focusing on critical thinking capacities, we ensure you're not just studying human rights law, but practicing it, fostering your readiness to face real-world humanitarian and legal challenges.
Fellowships
Fellowships are highly competitive awards. They are open to new students and may also be available to continuing graduate students who display superior performance in their academic endeavors, depending on the availability of allocated funds for a given fellowship award.
Instructors
Our faculty, a collection of world-class international legal scholars, could rightfully belong to any top-tier university anywhere in the world. Hailing from diverse nationalities and renowned in their respective fields, they bring a wealth of knowledge, experience and distinct legal approaches to the classroom to enrich your learning and empower you to effectively navigate the global legal landscape.
Working in close collaboration with our esteemed faculty, you will be encouraged to engage in high-quality research and supported to produce work of publishable standard. In addition, our program provides an enriching ecosystem of additional opportunities for you to explore. For example, the Legal English Training Unit works diligently to enhance students' legal English proficiency and critical skills in case briefing, academic writing and effective writing, all of which are crucial for success in the global legal field. Furthermore, students have access to regularly organized workshops covering topics from research strategies to avoiding plagiarism.