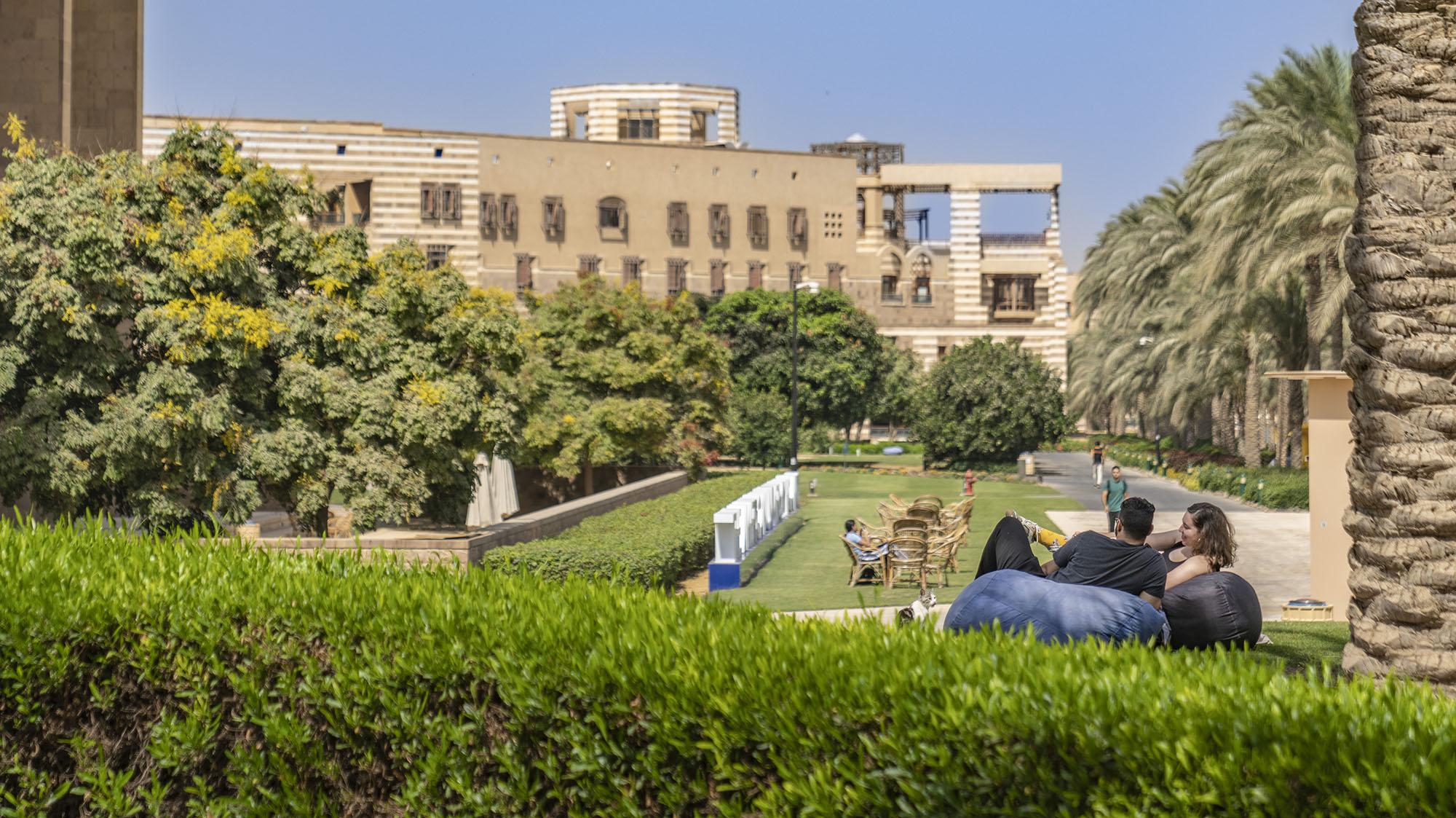 Welcome to The American University in Cairo, the region's leading U.S.-accredited liberal arts institution. We empower our students to think creatively across disciplines in pursuit of world-changing ideas. We're a community driven by excellence. Every day.
Highlights
Experience AUC's vibrant campus life through our library of short videos showcasing academic, cultural and social highlights.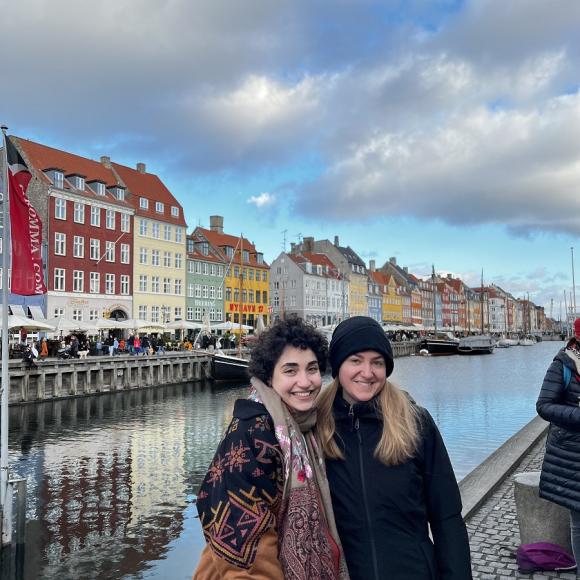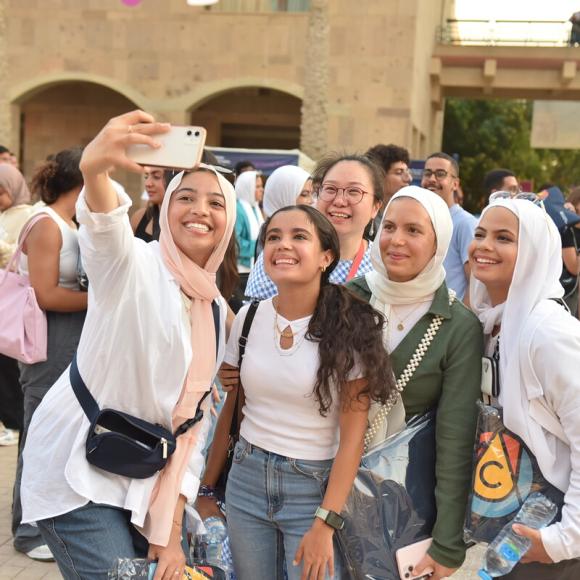 60+
Student-run organizations creating spaces for like-minded people to come together
230 +
Study-abroad opportunities add value to an already prestigious academic and professional experience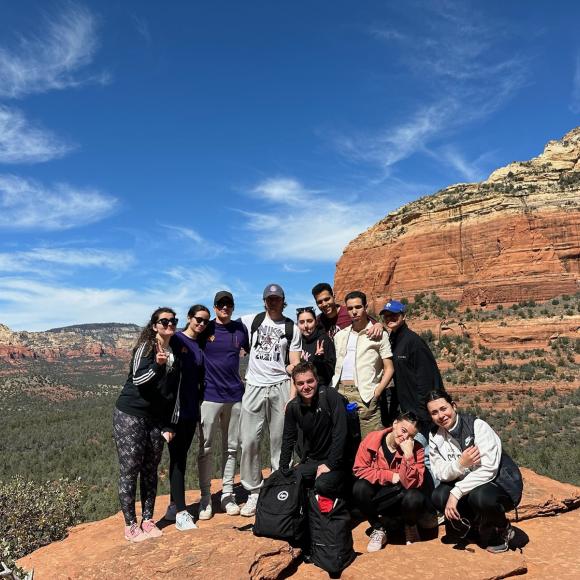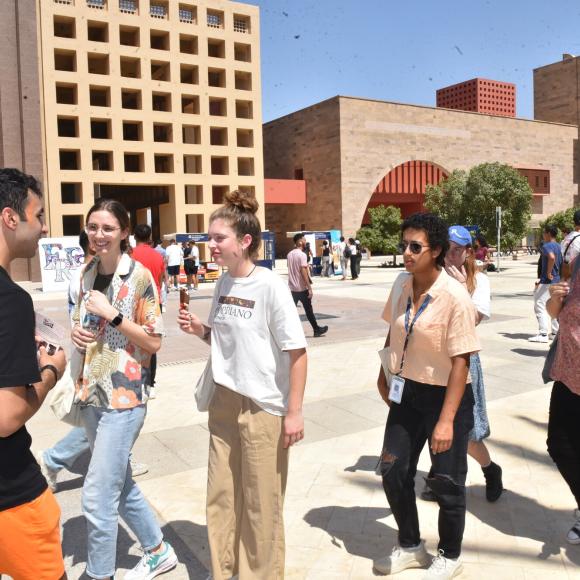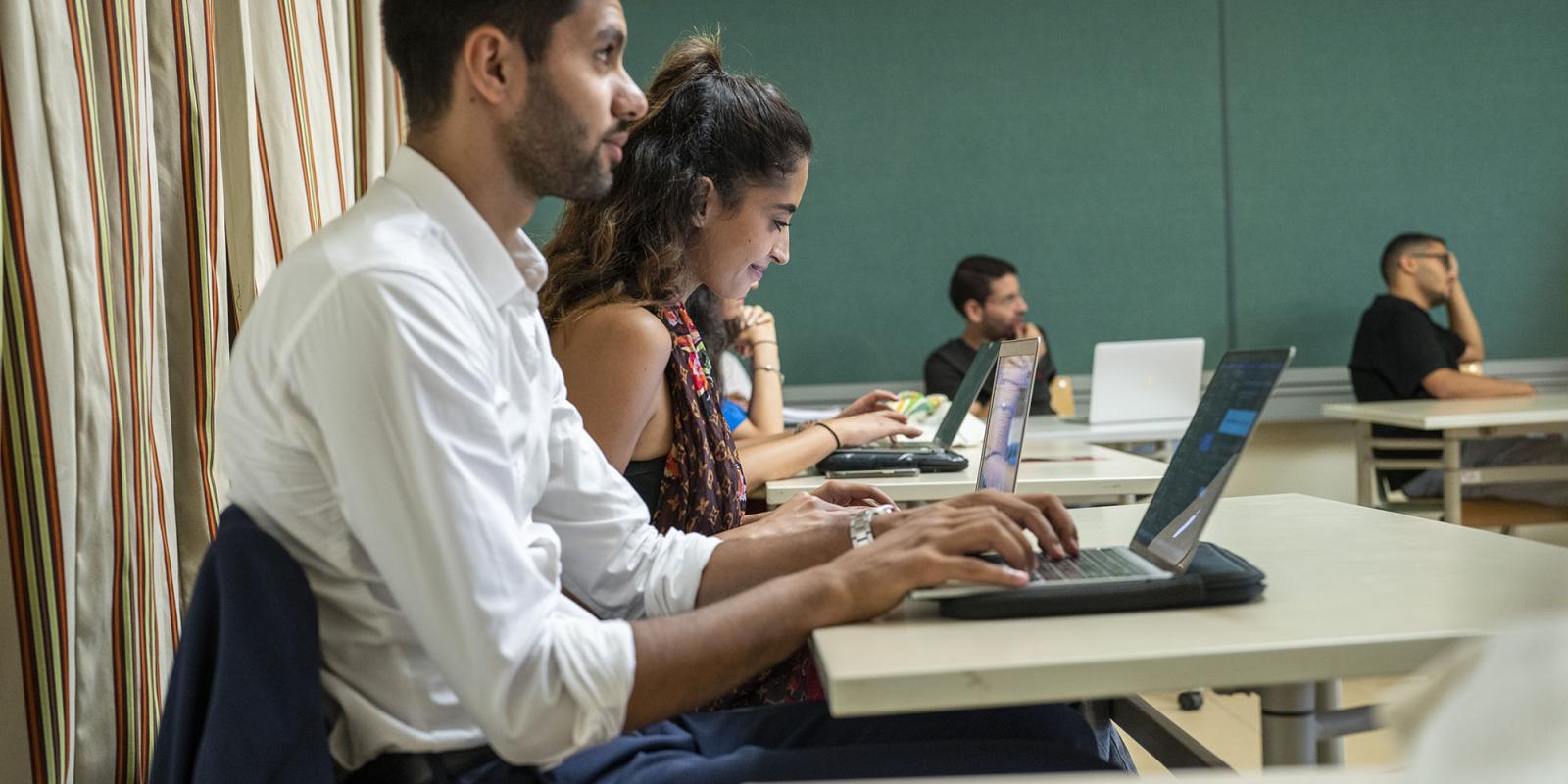 Academic Excellence
Education Driven by Excellence. Every Day.
With up to 39 unique undergraduate majors, AUC is a global hub for creative ideas and academic progress. AUC prepares students to be passionate and engaged citizens with the knowledge and tools to succeed in a rapidly changing world.
/
AUC takes inspiration from Cairo — one of the most dynamic cities in the world —using it as a site for learning and integrating it into the curriculum. The capital city of Egypt is a vibrant and bustling metropolis that offers a unique and enriching experience for students.
Explore the City of Cairo