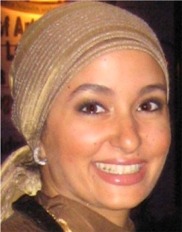 Yasmine
Motawy
Position
Senior Instructor II
Department
Department of Rhetoric and Composition
Profile
Brief Biography
Yasmine Motawy is a senior instructor II in the Department of Rhetoric and Composition. She has a BA and MA in comparative literature from The American University in Cairo and a PhD (Cairo University 2012) in comparative literature with a dissertation on ideology in contemporary Egyptian and British children's literature.
Motawy is an educator, translator, reviewer, scholar, mentor and editor for children's literature. Her doctoral and post-doctoral research has been on ideology and discourse in Arab children's media and literature.
Motawy has been involved in the promotion of reading in the Arab world and the revival of the Egyptian section of IBBY from 2012 to 2018 and was associate editor of the Routledge Companion to International Children's Literature, and has served on the 2016 and 2018 Hans Christian Andersen Award Jury.
Grants
Postdoctoral Fellow, The Andrew W. Mellon Foundation (2018), HUSSLab Program, The American University in Cairo.

Co-PI (2018), "Research Network: Children's Literature in Critical Contexts of Displacement: Exploring how story and arts-based practices create 'safe spaces' for displaced children and young people." Funding from the UK Arts and Humanities Research Council for the lead organization: U of Glasgow.

Co-PI (2013), Translation of four AUC Press nature guide foldouts into Arabic, Funding from US Forestry Services. 
Selected Publications
"Old/ new media for Muslim children in English and Arabic: The forest, the trees and the mushrooms." The Routledge Companion to International Children's Literature, Routledge Literature Companions, 2018: 219-227
"The wisdom of getting involved: activism in contemporary Egyptian children's literature."Twenty-First Century Literary Cultures and the Child ed. Nathalie op de Beeck, Palgrave, 2019
"Crumbling Dots and Flying Boats without Borders: Empowerment in Quentin Blake's A Sailing Boat in the Sky and Walid Taher's Al-noqta Al-sawdaa" International Research Society for Children's Literature Journal 6.1 (2013): 15–27
"First day of school: the image of the Muslim child in American picturebooks" Alif 31 (2011): 128-51
"Shaking Up Egyptian Children's Literature: The Stories of Mohammed Afifi Matar." International Research Society for Children's Literature Journal 3.2 (2010): 217-221
"Muhammed Afifi Matar's Childrens' Stories and Poems" Alif 27 (2007): 157-172
Arabic to English Book Translations
Mohamed ElMahdy. "Semiotics: The Other Dimension of Letters and Words." in

Khatt: Egypt's Calligraphic Landscape

. Photography by Noha Zayed, edited by Basma Hamdy. London: Saqi Books, 2018: 119-121

Amal Farah. A Girl's Diary. Illustrated by Magdy ElKafrawy, Shagara Publishing, Cairo, 2017
Amal Farah. The Monster. illustrated by Walid Taher. Cairo: Shagara Publishing, 2017
Al-Romaihi, Muneera Saad. Khayal Manal Doha: Bloomsbury Publishing, 2015
Feminist and Islamic Perspectives: New Horizons of Knowledge and Reform. Ed. Omaima Abou-Bakr. Cairo: The Women and Memory Forum, 2013.
Tobbala, Afaf. The Eye. Cairo: Nahdet Misr, 2012
Tobbala, Afaf. Trak …Tata…Trak. Cairo: Nahdet Misr, 2010
Hawass, Zahi. The Builders of the Pyramids. Cairo: Nahdet Misr, 2009
Rezk Allah, Adly. The Beautiful City. Cairo: Nahdet Misr, 2008
Shafik, Samira. The Sun and the Moon. Cairo: Nahdet Misr, 2008
Soweilam, Ahmad. The Prince and the Thieves. Cairo: Nahdet Misr, 2008
English to Arabic Book Translation
Emily MacKenzie. Wanted: Ralfy Rabbit, Book Burglar! Doha: Bloomsbury Publishing, 2015
Dominique Navarro. Wildlife of Ancient Egypt. Cairo: AUC P, 2015
HRH Prince Charles of Wales. Harmony. Cairo: Nahdet Misr, 2012
Courses taught
CORE Seminar 1010 and RHET 1010: Imagining Exile 
CORE Seminar 1010 and RHET 1010: A Beautiful Mind: 21st Century Learning
ARIC 1099: Children's Literature and Representation
ECLT 123: Creativity and the Imagination
RHET 201: Research Writing
Research Interest
Children's literature
Arab YA and picture books
Education
Speculative fiction
Sufi poetry
Migrant narratives and literature
Service learning, publishing
Critical discourse analysis
Teaching writing for children