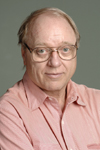 Walter
Lammi
Position
Professor Emeritus
Department
Department of Philosophy
Profile
Brief Biography
Walter Lammi is a professor emeritus of philosophy at The American University in Cairo. He received his BA from Stanford University and his PhD from Bryn Mawr College. His major work is Gadamer and the Question of the Divine(London: Continuum, 2008, American edition 2009).
He is married to the anthropologist Mulki Al-Sharmani and has one son, Adam.
Under the rubric of phenomenological hermeneutics, with particular focus on Hans-Georg Gadamer, Lammi has published on a variety of topics in phenomenology, political philosophy and the philosophy of religion.