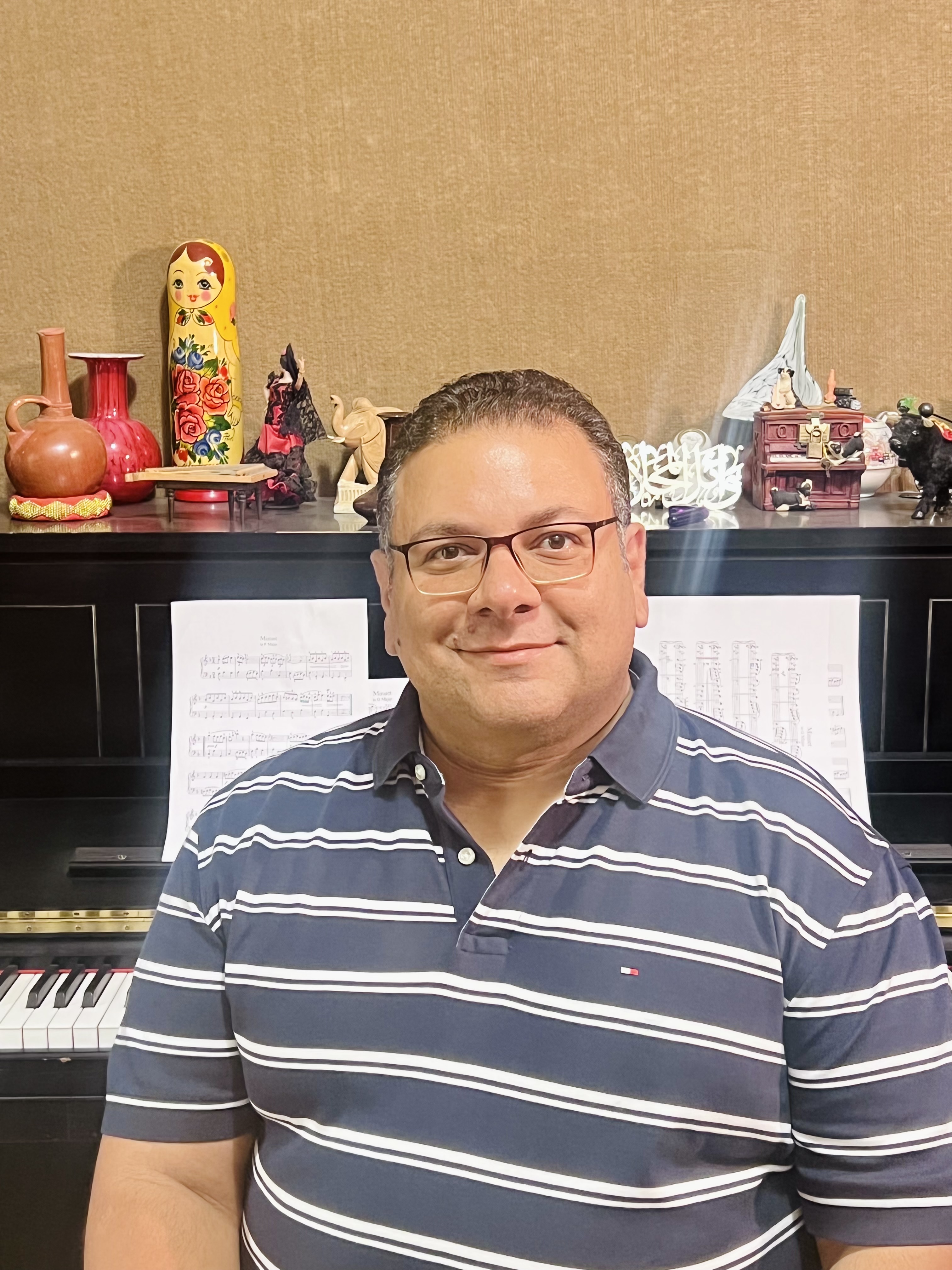 Wael
El Mahallawy
Position
Associate Professor and Chair
Department
Department of the Arts
Profile
Brief Biography
Wael El Mahallawy's teaching, academic and professional activities focus on Arab music theory, qanoun performance and music technology. Balance is what he strives to achieve in his career as a sound engineer, academic and qanounperformer, believing that each role enriches the other, and nourishes his students' classroom experience.
El Mahallawy has been active as a sound engineer since 1996, having studied sound engineering and Pro Tools in Egypt, Canada and the United States. He is also the first and only licensed Pro Tools HD 9 Operator in Egypt, and his work as a sound engineer encompasses recording albums and soundtracks for video productions, in addition to live recording. His contributions as a qanoun performer range from participation in international folk festivals and performances in opera productions and soundtracks for films to recitals, ensembles and showcases.
In the academic realm, he is the director of the music program and the newly established Institute of Music Technology at AUC's Department of the Arts. He is also associate professor of music technology, qanoun and Arab music theory at AUC. His research interests revolve around the utilization of music technology to serve Arab music theory and performance, especially in light of the lack of recordings and documentation of Arab music heritage. His works and recordings of albums featuring instruments like oud, qanoun, accordion, kawala and mizmar include classic and popular Arab songs performed solo by each of these instruments, thus highlighting the different performance techniques pertaining to each of them.
His most recent works include recording different forms of Arab music such as lungas, muwashahat and samai, which all serve as important references to global scholars of ethnomusicology, as well as Arab music theory and performance.