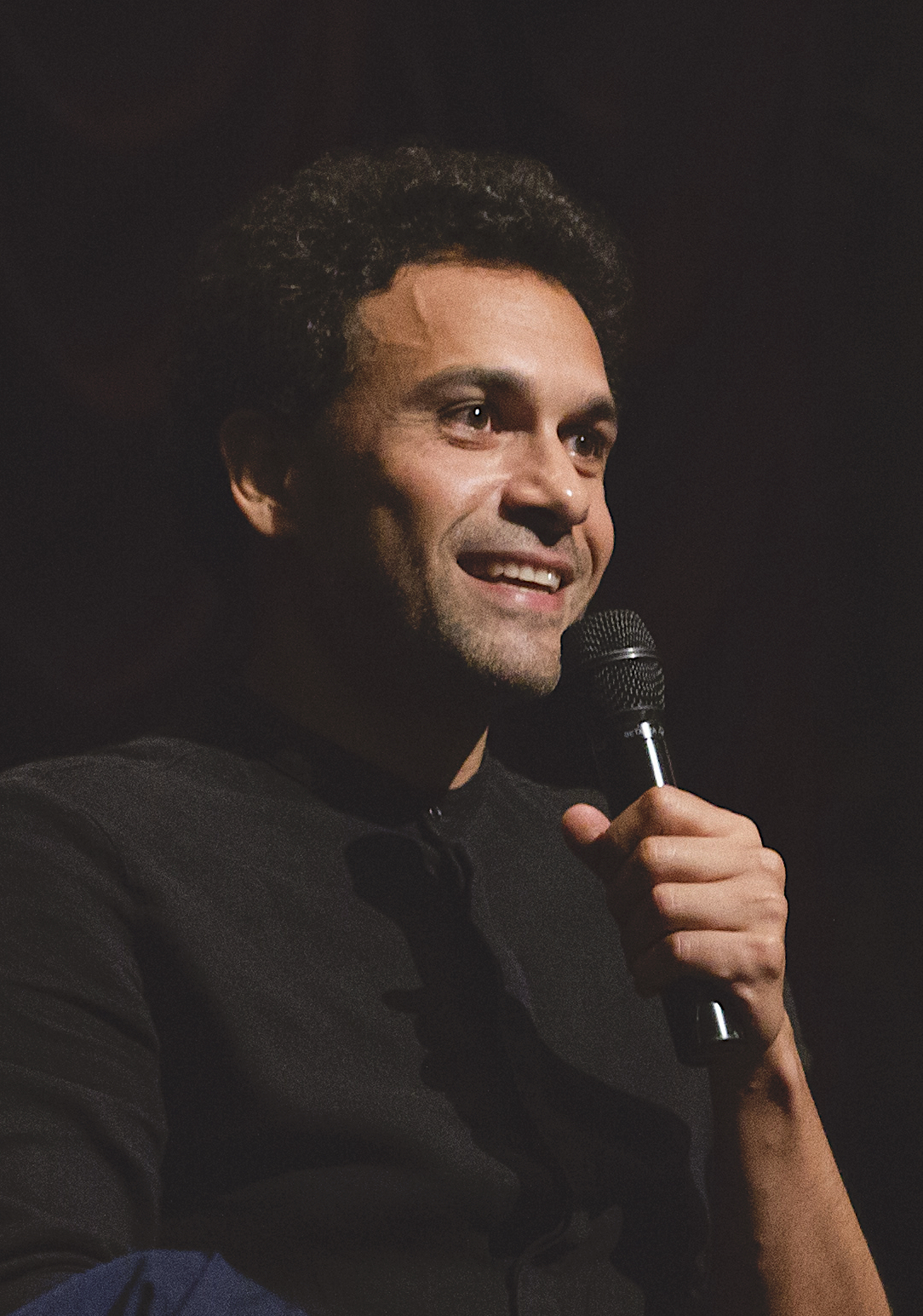 Tamer
El Said
Position
Associate Professor of Practice in Filmmaking
Department
Department of the Arts
Profile
Brief Biography
Tamer El Said is a filmmaker, writer, and producer with more than 25 years of experience in film practice. His filmography includes 17 titles, between documentaries, shorts, and feature films. His films have received more than 60 local and international awards and have been invited to more than 400 film festivals worldwide. Tamer has a long experience in teaching cinema and mentoring film-related workshops in collaboration with many local and international institutes. He studied journalism at Cairo University and filmmaking at High Cinema Institute, where he also practiced teaching between 1999 and 2003.
Over the last ten years, El Said has been invited to give lectures and masterclasses related to his practice as a filmmaker in many international film and art Institutes, including, among others, the Museum of Modern Art (MoMA) in New York, Yale University, Cornell University, Princeton University, Columbia University, Dartmouth College, Institute of Contemporary Art (ICA) in London, School of the Art Institute in Chicago (SAIC) and Silent Green in Berlin.
El Said has an extensive practical experience in various production fields. In 2003, he took on the role of Senior Producer and Artistic Consultant for the Dubai-based Hot Spot Films, the leading documentary production house in the Middle East. He contributed to the company's exponential growth, producing more than 250 documentaries in 58 countries worldwide, some of which have won several international awards.
El Said's practice reveals his interest in the intersection of archives and film as a method of expression and exploration. His creative production has been recently honed towards expanding the use and definition of the 'archival'. His most recent installation, Tracing Escaped Images | draft 1.0, is an interactive, participatory project to collectively write and design a fiction book about the self, memory, and archive. The installation was presented at Syros International Film Festival in Greece in July 2022.
Postgraduate Diploma in Film Directing, The High Cinema Institute, Academy of Arts, 2004

Bachelor of Arts Degree in Film Directing, The High Cinema Institute, Academy of Arts, 1998

Bachelor of Arts Degree in Journalism, Faculty of Mass Communication, Cairo University, 1993

FILMOGRAPHY (Selection)

Director | Script Writer

As You Lay in Your Grave,

short, 3 min, 2020 (director | script writer)

One Sunny Day in April,

short, 2 min,2020

(director | script writer)

In the Last Days of the City,

fiction, 118min, 2016

(director | script writer | producer)

On a Monday,

short

fiction, 7 min, 2005

(director | script writer)

Take Me,

documentary, 53 min, 2005

(director)

Crisscross

, short fiction, 20 min, 1998

(director | script writer)

Music of the Nets

documentary, 26 min, 1997

(director | script writer)

Like a Feather,

short fiction, 12 min, 1996

(director | script writer)

Charlie

, short fiction, 8 min, 1995

(director | script writer)

18 September

,

short

fiction,12 min, 1994

(director | script writer)

Producer | Co-producer

All that the Wind Can Carry

, by Maged Nader,

fiction, in pre-production

(producer)

In the Last Days of the City,

fiction, 118min, 2016

(producer)

The Cave

by Ahmed Ghoneimy, Short fiction, 2014 (producer)

Noon

by Laila Samy, Short documentary, 2013 (producer)

Mohamed Saved from the Water,

by Safaa Fathi, documentary, 100 min, 2012 (co-producer)

In the Shadow of a Man

by Hanan Abdalla, documentary, 70 mins, 2012 (co-producer)

Road to Downtown

by Sherif El Bendary, documentary, 50 min, 2011 (producer)

Caligari Film Prize, Berlin International Film Festival, Germany, 2016

Grand Prix, Festival des 3 Continents, France, 2016

Grand Prix of New Horizon International Film festival, Poland, 2016.

Best Director, Buenos Aires International Film festival (BAFICI), Argentina, 2016

Critics Award for Best Arab Film in 2016, Arab Cinema Center

Critics Award for Best Film, If Istanbul Film festival, Turkey, 2017

Best Film Award, San Francisco Arab Film Festival, USA, 2016

Best Debut Film,

Forum of European Cinema Orlen Cinergia, Poland, 2016

Bronze Taiga Award, Spirit of Fire Film Festival, Russia, 2017

Jury of Youth Award for Best Film, Festival des 3 Continents, France, 2016

Efebo D'Oro Award for the First Film, Research Centre for Cinema and Narrative, Palermo, Italy, 2017

Golden Scorpion for Best Film, Tozeur Film Festival, Tunisia, 2018
Research Interest
Film Practice

Archive & Film History

Audiovisual Language

Interdisciplinary Arts