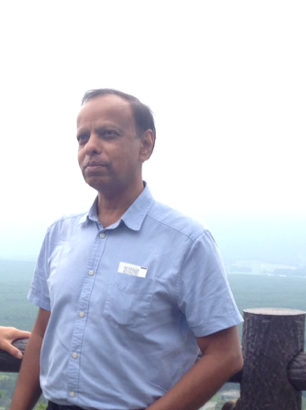 Syed
Maswood
Department
Department of Political Science
Profile
Brief Biography
Syed Javed Maswood is a professor (tenured) of political science at The American University in Cairo. Maswood completed his undergraduate degree in Japan (Sophia University, Tokyo), and graduate studies in Australia (Australian National University, Canberra), United States (Rice University, Houston) and Canada (Carleton University, Ottawa). Before joining the AUC in 2008, Maswood was an associate professor in the Department of International Business and Asian Studies at Griffith University, Brisbane, Australia. He has also taught at several other universities in Singapore, Japan, The United States, and Canada. In 2007, he was the inaugural Australia Scholar at the Woodrow Wilson Center for International Scholars in Washington, DC.
At AUC, Maswood teaches courses in a number of areas, including undergraduate and graduate courses on political economy, politics of globalization, and environmental politics.
Publications
"International Political Economy and Globalization," 2nd edition, World Scientific, 2008
"Developing Countries and Global Trade Negotiations (edited volume)," Routledge, 2007
"The South in International Economic Regimes: Whose Globalization," Macmillan, 2006
"A Tale of Two Japans: Reform in a Divided Polity," Japan Forum, 2003
 Japan and East Asian Regionalism (edited volume), Nissan Institute (Oxford Univ)/Routledge, 2001
"Kakadu and the Politics of World Heritage Listing", Australian Journal of International Affairs, 2000
"Does Revisionism Work? US Trade Strategy and US-Japan Auto Dispute", Pacific Affairs, 1997.
Research Interests
International Political Economy, Japanese Politics and Foreign Policy, Multilateral Trade Negotiations, Economic Security and Globalization.