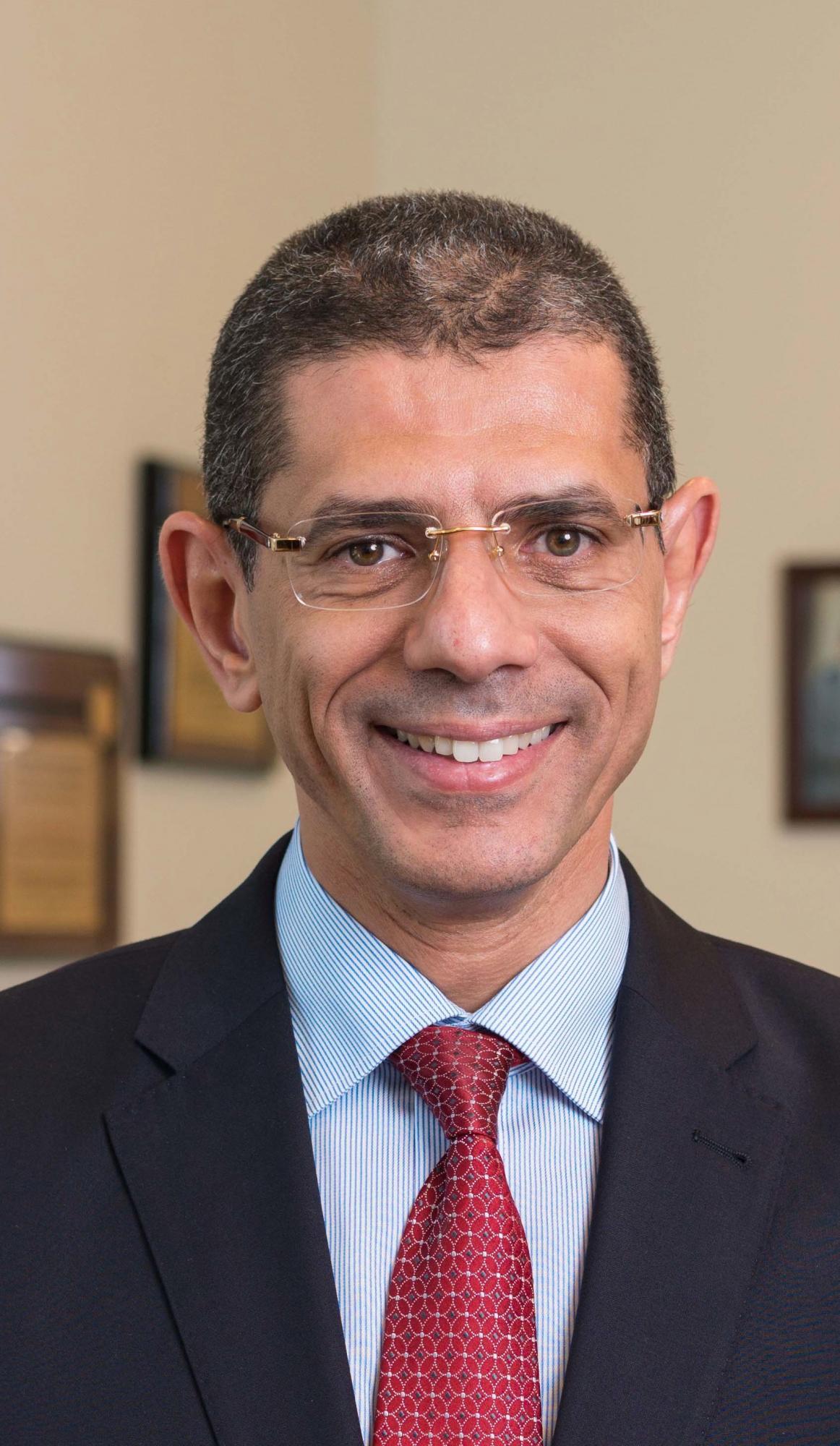 Sherif

Sedky

Brief Biography

Sherif Sedky was born in Cairo (Egypt) in 1969. He received the B.Sc. degree, with honors, in electronics engineering in 1992, and the M.Sc. Degree in engineering physics in 1995 both from Faculty of Engineering, Cairo University, and the Ph.D. Degree in microelectronics in 1998 from the Katholieke Universiteit Leuven, Belgium. In 1995 he joined the MEMS group of the Interuniversity Microelectronics Center (IMEC) in Leuven (Belgium). During the academic year 1999-2000, he was a postdoctoral fellow at the Katholieke Universiteit Leuven and a visiting professor at the same university during Summer 2001, 2003, 2004, 2005, 2006, 2007 and 2008. In 2002 he was a visiting Professor at the University of California, Berkeley. In Summer 2009, 2010 and 2011 he was a visiting Professor at Stanford University. In February 2004 he has been promoted to associate professor and to full professor in 2008. He served as the director of Yousef Jameel Science and Technology Research Center, and associate dean for graduate studies and research at The American University in Cairo.

In April 2012, he was appointed as the founding provost of the University of Science and Technology, acting president of Zewail City and the Director of the Nanotechnology Center at Zewail City. In September 2014, he was promoted to be the Academic President of Zewail City of Science and Technology. In 2015 he was appointed as the Provost of The American University in Cairo. Currently he is the Executive President of Zewail City.

He is a member in the Institute of Electrical and Electronic Engineers (IEEE). He holds thirteen patents and authored and coauthored over one hundred international publications and a book chapter in the field of design, fabrication and monolithic integration of MEMS with the driving electronics using polycrystalline silicon germanium as a structural material. He is the author of the book titled: "Post-processing techniques for integrated MEMS". His H-index is 21 and his work was cited 1670 times. He established a MEMS fabrication facility at The Science and Technology Research Center at The American University in Cairo.

He is a recipient of the Abdul Hameed Shoman Prize in 2014 and the 2007 Excellence in research and creative endeavors award. He is also a recipient of the Egyptian state award in advanced technological sciences in 2002 and the graduate studies award from Cairo University in 1996. He served on the scientific committees of several international conferences.

Sedky served on the board of the Science and Technology Development Fund (STDF), the board of the National Center of Electronics Research and the board of Delta University.