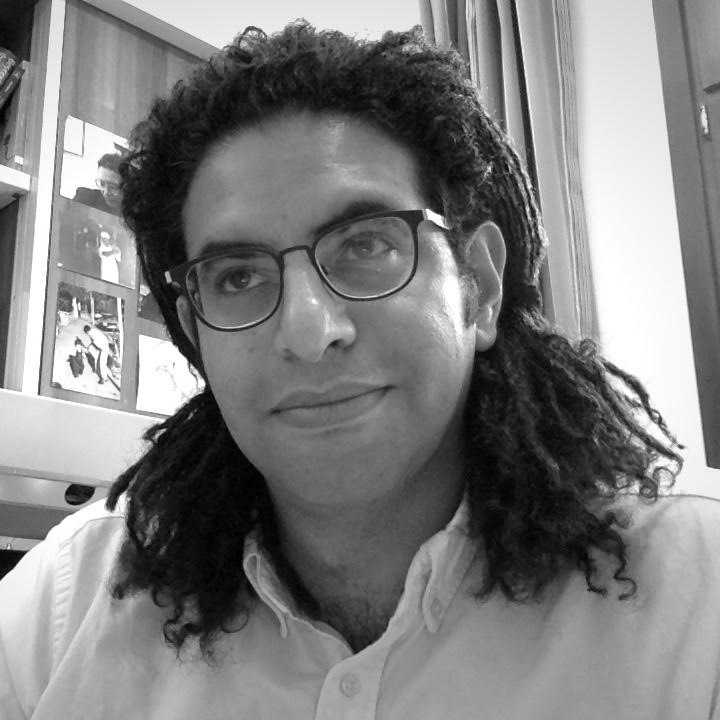 Ramy M.K.
Aly
Position
Assistant Professor of Anthropology
Department
Department of Sociology, Egyptology and Anthropology
Profile
Brief Biography
Ramy joined the anthropology unit in 2013. Before coming to AUC he was a lecturer of anthropology at the University of Sussex (UK) where he received his PhD in social anthropology in 2011. Ramy's PhD research culminated in the publication of his first monograph "Becoming Arab in London: Performativity and the undoing of identity," which was published in 2015 with Pluto Press as part of their celebrated Anthropology, Culture and Society Series. The book is the first ethnographic account of gender, race and class practices among British-born and raised Arabs in London and attempts to provide an account of the everyday experiences of Arabness in the British capital.
Ramy's research interests and publications engage with the anthropology of ethnicity, migration and diaspora; anthropology and media studies; economic anthropology; cultural studies and youth cultures (see publications). Ramy also holds a BA in Law with American Studies (University of Sussex, 1995) an MA in Middle East Politics (University of Exeter, 2000); and an MSc in Comparative and Cross-Cultural Research Methods (University of Sussex, 2011). He is a member of the Royal Anthropological Institute (UK) and the American Anthropological Association (US).
Courses taught:
ANTH 2005 Arab Society
ANTH 2101 Into' to Cultural Anthropology
ANTH 1099 Media Anthropology
ANTH 2099 Youth Cultures
ANTH 3045 The Urban Experience
ANTH 4065 Culture, Economy & the Everyday
ANTH 4099 Discourse Analysis
ANTH 5203 Ethnographic Fieldwork
Service:        
Senate Executive Committee (2016<)
Senator at Large HUSS (2015-2017)
Core Curriculum Advisory Committee (2015-2017)
Student Affairs Committee (2015-2017)
Academic Freedom Committee (2016<)
Anthropology Faculty Rep' EURECA (2016)
AUC Times Faculty Advisor (2016<)
Publications:
Aly, R. M. K. (Forthcoming 2017) Our Children are a Threat: Policing Cultural and Political Temporality in Egypt. In Tarik Sabry and Joe Khalil (Eds) Arab Cultural Times: Media Modernity and Publicness. London IB Taurus. 
Aly, R. M. K. (2016), "Hatha al-Shibl min dhak Alasad: Would-be Arab Youth Studies and the revival of subculture.," in Arab Subcultures: Reflections on Theory and Practice, (Tarik Sabry and Layal Ftouni, Eds.), London: IB Taurus.
Aly, R. M. K. (2015), "Becoming Arab in London: Performativity and the Undoing of Identity," London: Pluto Press
Aly, R.M.K. (2014) 'Rebuilding Egyptian Media for a Democratic Future'. Three Years Since the Spring. Arab Media & Society. Adham Centre, AUC Press.
Aly, R. and Baumann, G., (2013) The BBC Arabic Services Dilemmatic Triangle: Competing Elites, Conflicting Priorities and Competing Media Strategies in Gillespie, M., and Webb, A., eds. Diasporas and Diplomacy: Cosmopolitan Contact Zones at the BBC World Service 1932-2012. London: Routledge.
Herbert, D, Black, T & Aly, R (2013) Arguing about religion: BBC World Service Internet forums as sites of postcolonial encounter. Journal of Postcolonial Writing. Vol. 49, Issue 5: Networking the Globe: New Technologies and the Postcolonial
Aly, R (2012). Producing men, the Nation and Commodities: the Cultural Political-Economy of Militarism in Egypt. In Selby and Stavrianakis (eds.) Contemporary Militarism: Towards a New Research Agenda for International Relations. Routledge, London.
Aly, R (2011). Mediating the Nation: from State to Public Service Broadcasting, critically engaging Egypt as a complex society. Arab Media and Society (July 2011)
Collyer, M & Aly, R (2011) Migration Legislation, Institutions and Policies in the Euromed Region (Euromed Migration II). European Commission and Sussex Centre for Migration Research, University of Sussex, UK.
Aly, R (2010) Transnational Arab Media in London. Journalism: Theory, Practice & Criticism. 11(6).
In the Media:
Jadaliyya [NEWTON] (16/04/2016)
Interview: Becoming Arab in London: Performativity and the Undoing of Identity. By Aly, Ramy MK . London: Pluto Press/University of Chicago Press, 2016. 255 pp.,$35.
Aswat Masria (Cairo, 25/07/2016)     
Aswat Masria is a Thompson Reuters Foundation service that focuses on Egyptian news and current affairs. I provided most of the analysis for an article that looks at the way in which young Egyptians have embraced the game Pokemon-Go against a backdrop of a religious, security and societal moral panic about the game and its implications for 'national security'.
'Alam Al-Kitab' BBC World Service Radio Arabic (Cairo 29/08/2015)
Appearance on BBC Arabic's flagship literature programme to discuss the release of my book of my book 'Becoming Arab in London and life in Arab-London
'Thinking Allowed' BBC Radio 4 (London, 08/07/2015)
Appearance on 'Thinking Aloud' award winning Science program on BBC Radio 4 l to discuss the release of my book 'Becoming Arab in London: performativity and the Undoing of Identity' Pluto Press
'Going Underground' Russia Today TV (London, 06/07/2015) 
Discussion of my book, Becoming Arab in London: Performativity and the Undoing of Identity; in relation to the 10th anniversary of the 7/7 bombings in London
'Thinking Allowed' BBC Radio 4 (London, 16/10/2013)
Discussion of the BBC World Service with Marie Gillespie (Open University) and Ramy Aly (AUC) where we discuss our book Diaspora and Diplomacy (2013), the role of diasporic broadcasters at the BBC World Service, and the BBC and British cultural diplomacy between 1932-2012.
'Newsnight' BBC 2 (TV)  (London, 16/02/2012)
Newsnight is a weekday BBC Television current affairs programme renowned for the quality of its analysis and robust cross-examination of senior politicians and decision makers. I contributed to a discussion of the 'Arab Spring – One year on' with Michal Husain (presenter), Sir Max Hastings and Rana Jawad.
'Empire' Al-Jazeera International TV (London, 05/11/2012) 
I appear with Dr Marwan Bishara (presenter), the author Ahdaf Sweif and the actor Khalid Abdalla among others as we consider 'The Perils of Revolution' in Egypt.
'Witness' Al-Jazeera International (London, 01/02/2011)
In the early days of the Egyptian revolution I join Samah El-Shahat (presenter) and Sharif Al-Nashashibi (Arab Media Watch) in a retrospective on the documentary Blogging on the Nile as we consider the role of social media in the upheaval unfolding in Cairo and across the Arab world.
Campus
AUC New Campus
Email
t 1863
Building
Rm. 2083
Prince Alwaleed Bin Talal Bin Abdulaziz Alsaud Hall.