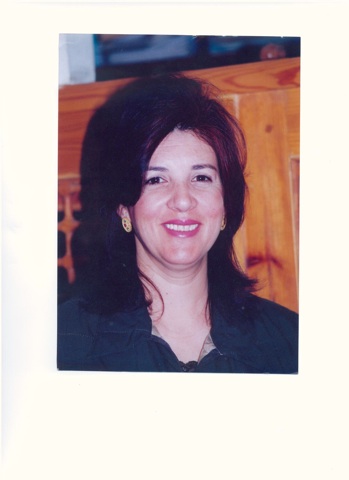 Noha
Khafagi
Position
Senior Instructor II
Department
Department of English Language Instruction
Profile
Brief Biography
Noha Khafagi is a senior instructor II in the Department of English Language Instruction (ELI) at The American University in Cairo. She received her BA in language and literature from Ain Shams University in 1983. She earned her MA in TESOL in 1987 from AUC and the RSA Certificate in 1990 from AUC/Cambridge. In addition to teaching in ELI, she collaborated in designing two new ENGL 0210 courses: SEMR 1110, Creative Thinking and Problem-Solving and SEMR 1023, Celebrating Ideas: A Voyage through Books, Film, Art and Theater, respectively. Noha has also taught SEMR 1023 and CORE 1010, The Human Quest: Exploring the "Big Questions" and Imagining Exile.
She has served on a number of key departmental and University committees, such as First-Year Core Curriculum Task Force and Writing Curricula Review Committee, and she has chaired two departmental committees: Professional Development and the DVP (Dr. James Purpura) committees. She also served in the AUC Senate from 1994-1996.  Since 2005, Noha has been mentoring an MA TESOL student teacher almost every year.
Noha has offered her professional service to many entities inside and outside AUC. In 2012, she has taught debate skills and conducted debates for The Leadership for Education and Development Program (LEAD) group, Cohort 6, composed of 53 students.  She has also participated in organizing AUC's Skills Conference and Egyptesol. 
Her contribution to the School of Continuing Education (SCE) includes designing the curriculum for Fundamentals of English Language Teaching Certificate (FELT) in Fall 2014, leading the University Preparation Program (Uniprep) team in Summer 2013 and developing and supervising the curricula for 6 levels (a total of 240 lessons) of Conversational English Courses for Young Learners in 2010. She is currently reviewing the framework and the curriculum for the Professional Diploma in English Language Teaching (ELT).
She managed the SCE Junior Summer Program for 11 summers and initiated the new Youth Summer Program "Discover and Explore" in AUC New Cairo in 2012. Her service to AUC students and the community includes a workshop in 2011, designed for 40 undergraduate AUC and national-university students in Volunteer in Action (VIA), which trains them to help orphans aged 6-13 to become better readers. In April 2017, she trained 20 members in AUC's 3al raseef Charity Organization to teach living values to street children.
Khafagi, Noha. (2010) "Integrating Critical Thinking in a Discipline-Based Course."  Proceedings of the 15th TESOL Arabia Conference: English in Learning: Learning in English, Dubai, TESOL Arabia Publications, 81-87.

Khafagi, Noha. (2009) "The Text and What's Beyond." Proceedings of the 14th TESOL Arabia Conference: Finding Your Voice: Critical Issues in ELT, Dubai, TESOL Arabia Publications, 271-283.

Khafagi, Noha. "Asking the Right Question: Theory and Practice," BUE Exchange. May 4, 2014.

Khafagi, Noha. "Content-Based and Critical Reading Approaches enhances Academic Writing," THE 16TH International INGED ELT Conference, DESEM, 9 Eylül University, Izmir. October 2013.

Khafagi, Noha. "Collaborative Technology and e-learning," NileTESOL, School of Continuing Education, The American University in Cairo. January 28, 2013.

Khafagi, Noha. "Reaffirming Identity in the Classroom" at Al Alsun Seminar on April 23rd, 2012

Khafagi, Noha. "Classroom Distraction and the Rethinking of ELT,"  TESOL Arabia, Dubai, UAE  2012.

Khafagi, Noha. "Merging Content-based Materials with Critical Reading Strategies" Isparta, Turkey 2010.
Research Interest
Curriculum development
Teacher training
Collaborative learning
Technology in the classroom.