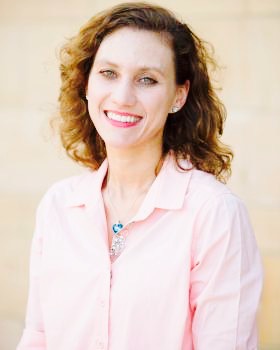 Nellie
El Enany
Position
Assistant Professor
Department
Department of Management
Profile
Brief Biography
Nellie El Enany is an interdisciplinary, qualitative researcher. Her current research interests include; entrepreneurial identity, the investor-entrepreneur relationship, entrepreneurship education, and identities of marginalized and stigmatized groups including the poor and refugees. Reflecting her passion for teaching and learning, her research also extends to the student learner identity, learning and assessment, experiential and action learning pedagogies including drama-based pedagogy. El Enany has published in journals including Social Science and Medicine and the Journal of Health Services Research and Policy, and acts as a reviewer for a range of journals including Social Science and Medicine, Organization Studies and Health Expectations.
Since joining the Department of Management in 2015, El Enany explored the journeys of entrepreneurs including in incubators and accelerators, under the Provost's Boundary Crossing and Community Integrative Initiative (BCCI) award. Her research in entrepreneurial identity and marginalized groups is also being studied in rural Cairo as part of an awarded research project as well as with refugees and migrants across Egypt. As part of her work in the entrepreneurial ecosystem in Egypt, she has mentored and trained a number of entrepreneurs at various stages of their entrepreneurial journeys as well as aspiring student entrepreneurs.
El Enany was previously an Assistant Professor in the Organization and Human Resource Management group at Warwick Business School in the United Kingdom where she taught a range of undergraduate and postgraduate courses including critical issues in management, management and organization analysis, corporate social responsibility and business ethics. Prior to this she was a Research Fellow in the Entrepreneurship and Innovation group, on a project awarded by the National Institute for Health Research (NIHR) examining institutional entrepreneurship for service innovation and the translation of evidence-based innovation into clinical practice at Warwick Business School.
El Enany was awarded her Bachelors of Arts in management and marketing with high honors from the University of Derby, in 2007. She received her masters with distinction, in innovative manufacturing, specializing in knowledge management for innovation from Cranfield University, awarded by the Engineering and Physical Sciences Research Council (EPSRC) in 2008. She was awarded her PhD from the University of Nottingham, with an award by the Economic and Social Research Council (ESRC) and Nottinghamshire Healthcare NHS Trust, in 2013. Her doctoral thesis explored the ways in which patients both in mental health service and stroke services, in their role as consumers, were involved in the development and improvement of healthcare services and the ways in which they were able to work alongside chief executives, managers and health professionals in doing so. As part of this work, she examined concepts of power and representativeness, knowledge and the identity of patients as consumers of health services.
As part of her passion for teaching, El Enany completed a postgraduate certificate in academic and professional practice in 2016 and is a Certified Fellow of the Higher Education Academy (FHEA). Additionally, she completed a range of courses, including community-based learning and teaching enhancement at the Center for Learning and Teaching (CLT) at The American University in Cairo.
Courses taught
BADM 301/3002 - International Business
ENTR 413/4102 - Entrepreneurship and Innovation
MGMT 404/4202 - Managing the Human Capital
GREN525309 - Research Guidance Thesis
Service    
AUC Research & Creativity Convention, Award for the Disciplines, Committee Member (2018)
AUC Research and Creativity Convention, Creatopia, Organizing Committee Member (2018)
AUC Venture Lab, Mentor (2016-present)
Center for Learning and Teaching (CLT), Faculty Associate (2017-present)
Department of Management, Research Committee Member (2016-present)
Entrepreneurs' Society, Faculty Advisor (2016-2018)
Fulbright Egyptian Student Program, Committee Member (2016-present)
International Experience Award, Committee Member (2018)
Provost Initiative, The Writing Competition, Co-Chair (2018-present) 
The Center for Sustainable Development (CSD), AUC, Masters supervisor (2015-present)
Undergraduate Research Journal, Editorial Board Member (2018-present)
Warwick Business School, The University of Warwick, Masters supervisor (2015-present)
X Volunteer, Ain Shams University, Faculty Advisor (2018-present)
Publications
El Enany, N., 2017. The Significance of Illness: Examining Social Capital and Trust in Patient and Public Networks. Academy of Management. Atlanta, Georgia, USA, August 2017. Academy of Management Proceedings, 2017, 1, 11739
Currie, G., El Enany, N., and Lockett, A. 2014. Intra-professional dynamics in translational health research: The perspective of social scientists. Social Science and Medicine, 114:81- 88
Lockett A, El Enany N, Currie G, Oborn E, Barrett M, Racko G., Bishop, S. and Waring, J., 2014. A formative evaluation of Collaboration for Leadership in Applied Health Research and Care (CLAHRC): Institutional Entrepreneurship for Service Innovation. Health Services and Delivery Research, 2, (31)
Currie, G., El Enany, N., and Lockett A. 2013. From what we know to what we do: Lessons learned from the translational CLAHRC initiative in England. Journal of Health Services Research & Policy, 8(3):27-39
El Enany, N., Currie, G., and Lockett A. 2013. A Paradox in Health Care Service Development: The Professionalization of Service Users. Social Science and Medicine, 80:24-30