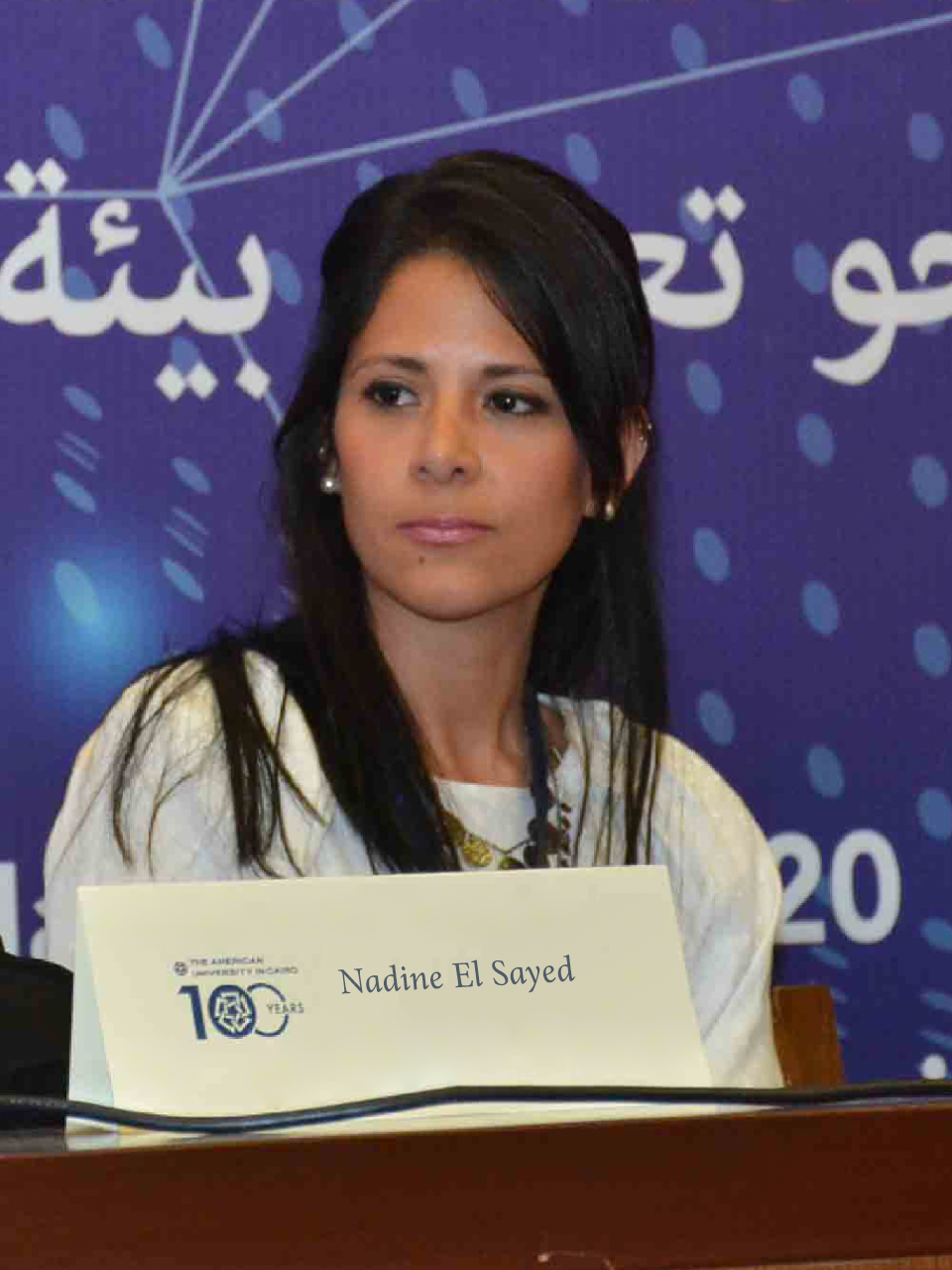 Nadine

El Sayed
Position:

Associate Professor of Practice

Department:

Department of Journalism and Mass Communication
Brief Biography
Nadine El Sayed is an associate professor of practice at the Journalism and Mass Communication Department. Prior to joining The American University in Cairo (AUC), El Sayed was the senior editor leading the regional custom media publications at Springer Nature, the biggest scientific publisher in the world, and an adjunct faculty member at AUC. She was twice nominated for the Anna Lindh Mediterranean Journalism Award.
El Sayed holds a PhD in media studies and a MA in media management from the University of Westminster in the UK and has held various editorial positions at leading publications in Egypt and abroad. She was also the deputy managing editor of Egypt's leading English-language magazines, Egypt Today and Business Today. She founded and managed 19TwentyThree, an online magazine for women, and has contributed writing, research and editing to a range of outlets, including Al-Shorouk Newspaper, The Cairo Review for Global Affairs,  Open Democracy, Nature Middle East, Al-Fanar Media and DW-TV Arabia.
El Sayed has a BA in journalism and mass communication and a bachelor of business administration from AUC. Her research interests include blogging in the Arab world, the political economy of the media, media management, financial models of new media, science journalism and communication and women's representation in Arab media. 
Research Interest
Blogging and Microblogging in the Arab world

Political Economy of the Media

Media Management

Financial Models of New Media

Women's Representation in Arab Media

Plurality of the Public Sphere

Indie Music Production

Science Journalism