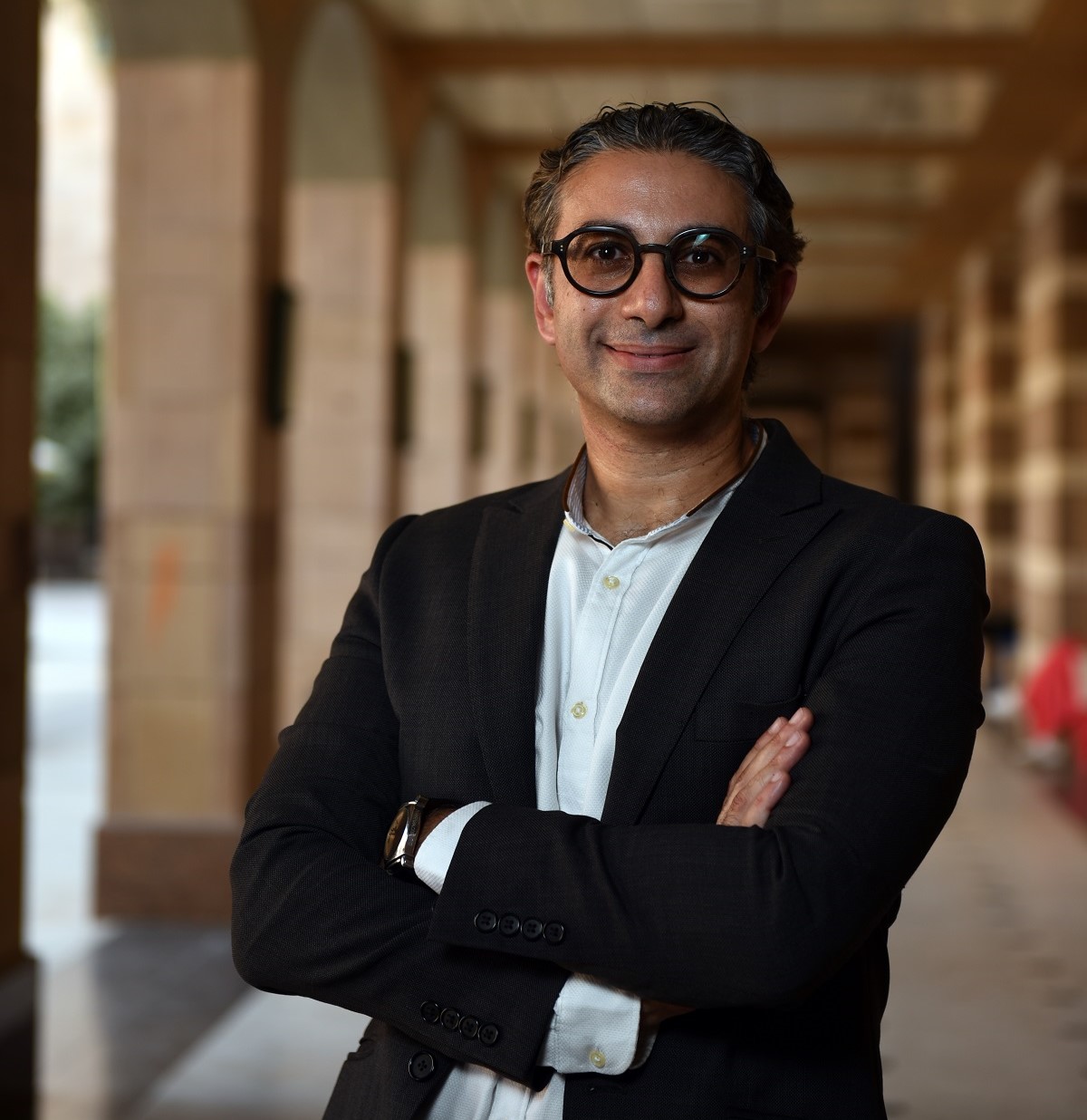 Momen
El-Husseiny
Position
Assistant Professor
Department
Department of Architecture
Profile
Brief Biography
Momen El-Husseiny is an assistant architecture and urban design professor at The American University in Cairo (AUC). As a licensed architect since 2003, he has collaborated in the design of several international competitions and projects across the Middle East, including The American University in Cairo's New Cairo Campus (2001-2006), particularly the Performance and Visual Arts Building (PVA) with its park and square. He is a trained ethnographer with a PhD from the University of California, Berkeley in Architecture (2007-2015) with a designated emphasis on global metropolitan studies and a minor in anthropology. His dissertation "Compounds of Modernity: National Order and the 'Other' in Egypt (1940-present)" historicizes the formation of compounds from the colonial era till the present neoliberal condition. He lectured at UC Berkeley, the Academy of Arts in San Francisco, and the Arab Academy of Science, Technology and Maritime Transport (AASTMT). Before joining AUC as a full-time faculty, he was an assistant professor at Cairo University. He was invited for talks at Harvard, Stanford, and the Society of Architectural Historians at the University of Buffalo, New York.
El-Husseiny's research has been funded by the Dean's Normative Time Fellowship (UC Berkeley), the Sultan Grant for Arab Studies (UC Berkeley's Center for Middle East Studies), the Society of Architectural Historians (SAH), the Hudson Visionary Tier Scholarship, El-Toukhy East-West Gateway Fellowship, and the Mellon Grant Foundation.

His work has been published at the Journal of Architectural Education and presented at a number of conferences including the Association of American Geographers (AAG), the Society of Architectural Historians (SAH), the International Association for the Study of Traditional Environments (IASTE), and the Middle East Studies Association of North America (MESA).

In 2011, he acted as the Graduate Student Ambassador for the College of Environmental Design of Berkeley.

As a service to the profession, he sat on graduate review committees for research grants up to $10,000 at the Center for Race and Gender Studies (CRG), UC Berkeley (2013-2015).

He also acted as the executive editor of the bi-annual publication for CRG's Berkeley. He also acted as a blind reviewer for Places journal, the International Journal of Islamic Architecture, the Arab Studies Journal, and the Traditional Dwelling and Settlement Review journal.

Doctorate of Philosophy in Architecture of developing countries with a designated emphasis in Global Metropolitan Studies and minor in Anthropology, 2015, University of California, Berkeley, United States.
Master of Science in Architectural Theories, 2007, Cairo University, Egypt.
Bachelor of Science in Architectural Engineering, Distinction with Honors, 2003, Cairo University, Egypt.
Research Interest
His ongoing research project Cairo's Gated Communities, offers an ethnographic account of suburban housing development and identity formation before and after the 2011 uprising. His work falls within the domains of urban studies, critical geography, political economy, and cultural anthropology. He teaches courses about:
Introduction to Architectural History and Theories
Urban Design in the Global South
Architectural Design to freshmen, sophomore, and graduation theses
Advanced Research Methods for Urban Studies
Globalizing Cities
Urban Development and Sustainable Growth of Waterfronts facing the threat of Climate Change