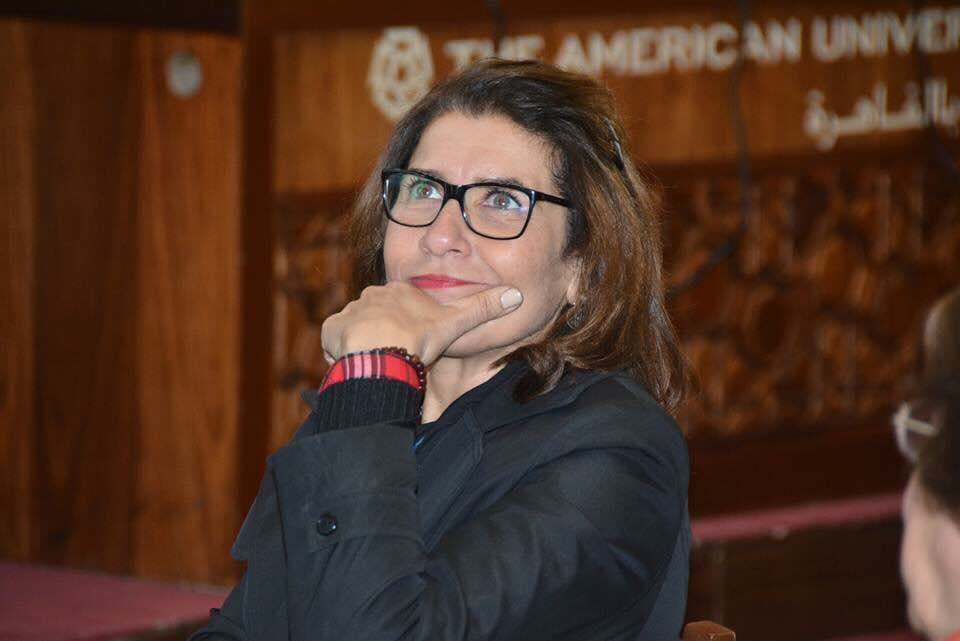 Mervat
Abou Oaf
Building
Abdul Latif Jameel Hall
Position
Professor of Practice
Department
Department of Journalism and Mass Communication
Profile
Brief Biography
Mervat Abou Oaf, Ph.D, is a professor of practice and former chair (2011-2014) of the Journalism and Mass Communication Department (JRMC) at the School of Global Affairs and Public Policy (GAPP) at The American University in Cairo (AUC).
She received her doctoral degree from the University Autonoma of Barcelona (UAB), Spain, with "Excellent" qualification, in the legislative, regulatory concentration on the film industry in Egypt.
Abou Oaf is an academic and professional educator on undergraduate and graduate levels. She teaches a variety of theoretical and practical disciplines in multimedia journalism and mass communication with a special emphasis on media law, regulations, and policy.
Abou Oaf has been appointed since 2019, as an academic and professional trainer at the National Training Academy (NTA) in Egypt in its Presidential Leadership Programs (PLP), and the African Presidential Leadership Program (APLP), delivering workshops and training sessions in media law, ethics, global media systems, and crisis management.
Under her chairmanship, the JRMC Department was granted the undergraduate Bachelor's Degree Accreditation from the Supreme Council of Universities (SCU), and the SCU equivalency of its MA program. Besides, Abou Oaf served as a member of the External Review Team (ERT) for the renewal of Accreditation of the Mass Communication Programs at the University of Sharjah (AUS), UAE, following the standards of the Accrediting Council on Education in Journalism and Mass Communication (ACEJMC).
Professionally, Abou Oaf is a Directory Board Consultant to the Chamber of Cinema Industry (CCI) in Egypt in its legislative commission since October 2016. CCI is a member of the Federation of Egyptian Industries affiliated with the Ministry of Industry, among others. Abou Oaf is a member of the Foreign Press Association (FPA)-ID: 00104; she serves as the editor-in-chief of AdLife Magazine (currently frozen). She is a participant in international film festivals where she delivers workshops in media law and cinema legislation and regulations and serves as a jury member in some such as in MedFest, and the National Film Festival (NFF) along with her active involvement in El Gouna Film Festival and Cairo International Film Festival (CIFF-B1451192835), in which she operated as a foreign press conferences' coordinator and moderator as well as in its backstage management and as an English editor (2006-2013).
Abou Oaf has been serving in the National Council for Women (NCW) in Egypt since 2006. Women empowerment, progress, emancipation, safety, and welfare are significant areas in which Abou Oaf has been consistently involved. She is currently an active member of the NCW "International/Foreign Affairs Committee" and has represented the council locally, in Africa, and internationally in several consortiums, conferences, forums, and seminars as a delegate, participant, and/or a guest speaker.
Since April 2010, Abou Oaf has been a member of the Women and Memory Forum (WMF), an Egyptian non-profit organization established by women researchers and activists preoccupied with feminist studies and women empowerment. She is also in the database "Who is She" of Egyptian Women Experts based on KVINFO's Danish database of female experts.
Since 2016, Abou Oaf has been a board member, and media consultant of "AWLADNA" Foundation under the auspices of Egypt's President Abdel Fattah EL Sisi, and in its International Forum for Arts of the Gifted, aiming at nurturing and displaying the artistic talents of the gifted nationally and internationally.
Abou Oaf has recently been appointed the Peace Ambassador for Arts and Culture by the Egyptian Center for World Peace and Human Rights, a United Nations accredited body, for her contributions and active involvement in cultural and artistic affairs as an educator and practitioner advocating for the pivotal role soft powers play in discussing controversial issues of human development and in disseminating peace and tolerance while combatting fundamentalism and prejudice.
Administratively, Abou Oaf has been selected as a pioneer member in AUC Life Mentorship
Project (LMP) and the Tobacco-Free AUC Community steering committees as well as the Centennial Committee for Students Affairs. She also served on different standing committees at AUC Senate for eight years. She was elected as a member of its Senate's Executive Committee (EC) in several rounds, till August 2018, chairing its Student Affairs Committee (SAC). She was elected to chair the JRMC Department, served as its associate chair (2010-2011), and undergraduate director (2007-2010). She was nominated for AUC excellence in teaching and service awards several times. She has effectively mentored and advised the department's students and carried administrative duties in registration, declaration, and admissions procedures. Abou Oaf participated in creating the department's strategic plan and was involved in designing, planning, modifying, revising, updating curricula and career development, and also dealt with faculty, staff, and students' grievances, petitions, requests, and concerns.
Abou Oaf is an adherent of the United Group – Attorneys-at-law, Legal Advisors, a member in professional syndicates, commissions, federations, and committees, namely the Chamber of the Cinema Industry Federation; the Foreign Press Association FPA; the Egyptian Musician Syndicate.
Abou Oaf has been invited as an active participant at the World Youth Forum in Egypt since 2017 and was the guest of honor and keynote speaker at the WYF Theatre in 2019. She is a recipient of the AUC President's Catalyst for Change Award. She has been on the teaching highest students' evaluation scale ever since she started her academic career at AUC in 1995.