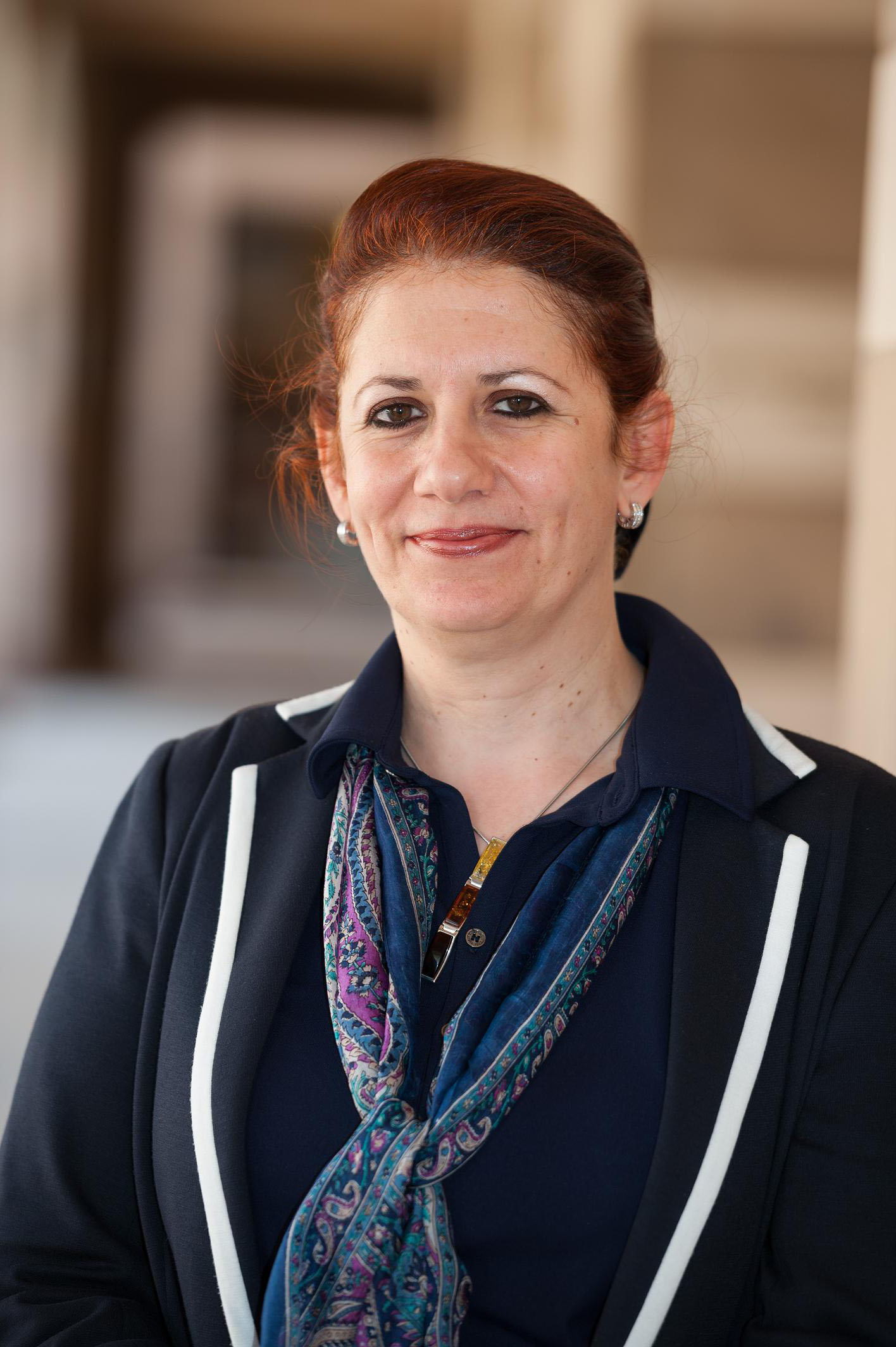 Laila
El Baradei
Building
Abdul Latif Jameel Hall
Position
Professor and MPA Director
Department
Department of Public Policy and Administration
Profile
Brief Biography
Laila El Baradei is a professor of public administration at the Department of Public Policy and Administration, School of Global Affairs and Public Policy (GAPP), The American University in Cairo (AUC), Egypt. She was the acting dean for the School of GAPP during the academic year 2013 - 2014 and besides that year served for eight other years, first as the associate dean for the School of GAPP, then as the associate dean for graduate studies and research until June 2018.
El Baradei is originally a graduate of AUC with a BA degree in business administration with the highest honors and an MBA. She received her PhD in public administration from Cairo University and was a faculty member at the public administration department in Cairo University for over fourteen years before moving to AUC as a full-timer in 2006. Her areas of teaching include strategic management, essentials of public policy and administration, development management, international cooperation management, organizational behavior, human resource management, and research methods for public administration.
Her research interests are varied and have been manifested in a number of published articles and book chapters in the areas of development cooperation management, elections management, decentralization, organizational change, public administration reform, governance, child labor, downsizing, and accountability. She was a member of the authors' team responsible for Egypt's Human Development report 2010, 2008, and 2004; Egypt's Millennium Development Goals Second Country report 2004, and the World Bank's Country Environmental analysis for Egypt published in 2005. Over the years, El Baradei has provided consultancy services to a number of reputable organizations such as the World Bank, United States Agency for International Development (USAID), United Nations Development Programme( UNDP), Danish International Development Agency(DANIDA), Center for Development Research in Bonn, The Economic Research Forum in Egypt, and Ford Foundation.
Currently, El Baradei is directing the "Public Policy Hub" at the School of GAPP which is a project aiming at building the capacity of graduate students and alumni in public policy analysis, research, and effective advocacy and communication. The project follows a demand-based approach, where government organizations get to determine the policy issues to be researched, while the young policy analysts use their creativity in coming up with evidence-based policy alternatives and innovative communication tools. El Baradei is also the faculty advisor for the Youssef Jameel GAPP Public Leadership Fellowship program at AUC.
El Baradei, Laila (2019. "Politics of Evidence Based Policy Making: Reporting on SDG 16 in Egypt". International Journal of Public Administration
BC: El Baradei, Laila (2018). "Women Governing: the Egyptian Perspective". In Maria J. D'Agostino and Marilyn Marks Rubin, editors. Governing in a Globl World: Women in Public Service. New York: Routledge Publishers.
BC: Wafa, Dina and Laila El Baradei (2017). "Women Parliamentarians in Egypt". In Global Partners Governance, editors. Women's Participation in Political Life in Egypt and Beyond. Cairo: The School of Global Affairs and Public Policy Executive Education in collaboration with Global Partners Governance.
BC: El Baradei, Laila, Doha Abdelhamid and Nermine Wali (2016). "Institutionalizing and Streamlining Monitoring and Evaluation in Post-Revolutionary Egypt". In Reinhard Stockmann & Wolfgang Meyer, editors. The Future of Evaluation- Global Trends – new Challenges – Shared Perspectives. Basingstoke/London: Palgrave MacMilan. (Accepted for Publication in 2014 and Published 2016)
BC: El Baradei, Laila (2013). "Expected Impact of Egypt's 25 January Revolution on Public Administration Education, Training & Practice". In Michiel de Vries and Geert Bouckaert, editors. Training for Leadership. Brussels: Bruylant, pp. 97-102.
RJ: El Baradei, L., Abdelhamid, D., & Wali, N. (2014). "Institutionalizing and Streamlining Development Monitoring and Evaluation in Post-Revolutionary Egypt: A Readiness Primer", African Evaluation Journal, 2(1), Art. # 57, pp1-16.
RJ: El Baradei, Laila & Dina Wafa (2013). "Women in the Second Egyptian Parliament Post the Arab Spring: Do They Think They Stand a Chance?". Journal of International Women's Studies, Vol. 14, Issue 3, pp. 42-63.
RJ: Newcomer, Kathryn, Laila El Baradei and Sandra Garcia Jaramillo (2013). "Expectations and Capacity for Performance Measurement in NGOs in the Development Context". Public Administration and Development, Vol. 33, pp. 62-79. (Article first published online on 27 July 2012 in Wiley Online Library – wileyonlinelibrary.com -DOI:10.1002/pad.1633).
RJ: El Baradei, Laila (2012). "The Role of Civil Society Organizations in Monitoring Elections: Lessons Learnt for the New Egypt". International Journal of Public Administration,Vol. 35, No. 9, pp. 587-602.
RJ: El Baradei, Laila (2011). "Parallel Structures in the Egyptian Government Bureaucracy: A Problematic Quick-Fix". Public Administration: An International Quarterly, Vol. 89, No. 4, pp. 1351-1366.

Awards and Honorary Degrees

May 2014: UNDP and Institute of National Planning Award in recognition of valued contribution in the 2010 Egypt National Human Development Report on youth awarded the UNDP Award for Excellence in Human Development.
May 2014: School of Global Affairs and Public Policy Moataz Al Alfi Research Award in recognition of quality research publications in peer reviewed journals during 2013.
July 2012: Faculty of Economics and Political Science Award and Certificate of Appreciation for participation in the development of the Strategic Plan for the School and cooperation during the implementation of the Development Support Project for the School Accreditation.
April 2010: Arab Administrative Development Organization (ARADO) Award in recognition for Acting as Technical Advisor for Development Cooperation Conference for Four Consecutive years 2007-2010.

Cairo University, Cairo, Egypt, PhD, 1998
The American University in Cairo, MBA, 1988
The American University in Cairo, BA 1983

Strategic Management of Government and Nonprofit Organizations
Essentials of Public Policy and Administration
E-Government
Research Methods for Public Policy and Administration
Comparative Administration
Organizational Behavior
Problems of Development Administration
Administration of Public Personnel
Research Interest
Public Administration Reform
Good Governance
Public Administration Education
Elections Management
Parallel Structures in Government Organization
Pay Structure Reform in Government
Management of International Development Cooperation