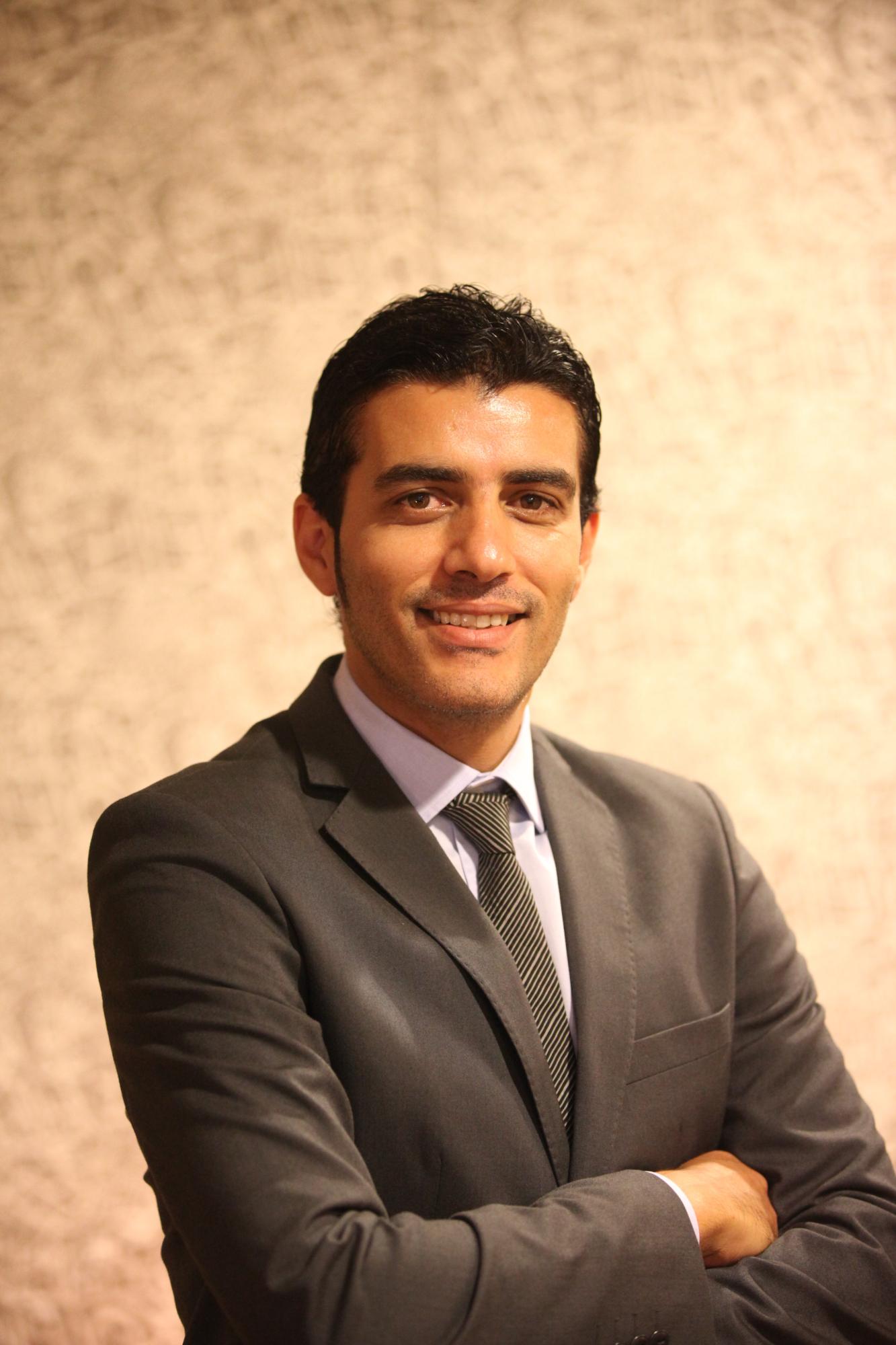 Khaled
Samaha
Department
Department of Accounting
Profile
Brief Biography
Khaled Samaha is a tenured professor. He holds a PhD from Manchester Business School, United Kingdom (2005) and an MSc from Birmingham Business School, United Kingdom (1999). He has taught graduate and undergraduate courses in financial accounting, intermediate accounting, auditing, contemporary issues in financial reporting and has been presented with several teaching awards. In 2012, Samaha was recognized with the very prestigious AUC Excellence in Teaching Award.
Professionally, Professor Samaha is a Certified Public Accountant (CPA) from the Egyptian Society for Accountants and Auditors (ESAA), and is certified by the Central Accounting Organization (CAO), Central Bank of Egypt (CBE) and the Egyptian Financial Supervisory Authority (EFSA). Samaha is currently serving as an external auditor to several companies listed on the Egyptian Stock Exchange (EGX). Additionally, he is currently serving as an audit consultant on a project with the Egyptian Ministry of Transport (MOT) and the government of the Italian Republic on restructuring the Egyptian National Railways (ENR). He has also previously served as a consultant in many missions with the World Bank and the Binational Fulbright Commission in Egypt, the commission for educational and cultural exchange between the United States and Egypt.
Samaha is also a member of the American Accounting Association (AAA), European Accounting Association (EAA). He has extensive practical experience in the application of International Financial Reporting Standards (IFRSs) and has published five papers about convergence with IASs/IFRSs in Egypt. Professor Samaha is an active member of the European Accounting Association (EAA). He has served on many committees for this organization and has presented his research papers at its annual congress. Professor Samaha has published more than 25 articles in reputable and top tier journals.
Samaha is currently acting as the academic adviser to the Accounting Association (AA) club, which is the accounting club at The American Univeristy in Cairo that links the academic and practical aspects of accounting, allowing students' access to actual professionals. The accounting association also aims to offer various services to the accounting students like, presenting an annual accounting simulation and inviting accounting, auditing and tax guest speakers.
He has published in the International Journal of Auditing, Advances in Accounting, Journal of International Accounting, Auditing and Taxation, Managerial Auditing Journal, Journal of Applied Accounting Research, International Journal of Accounting, Auditing and Performance Evaluation, International Journal of Accounting and Information Management, Journal of Accounting in Emerging Economies, Journal of Financial Reporting and Accounting, Research in Accounting in Emerging Economies, Corporate Governance: the International Journal of Business in Society, International Journal of Disclosure and Governance, Afro Asian Journal of Finance and Accounting, Journal of Current Research in Global Business, Journal of Accounting, Business and Management, International Journal of Accounting and Finance, Corporate Ownership and Control, and the International Journal of Management and Decision Making. He is currently serving as a member on the editorial board of three journals:

Afro Asian Journal of Finance and Accounting published by Inderscience http://www.inderscience.com/browse/index.php?journalCODE=aajfa
Journal of Financial Reporting and Accounting published by Emerald http://emeraldgrouppublishing.com/products/journals/editorial_team.htm?id=jfra
Journal of African Business published by Taylor and Francisb http://www.tandfonline.com/action/journalInformation?show=editorialBoard&journalCode=wjab20

PhD, Awarded 2005, Manchester Business School, University of Manchester – United Kingdom.

Major: Accounting
Minor: International Accounting
Thesis: "International Accounting Standards in an Emerging Capital Market: A Study of Compliance and Factors Explaining Compliance in Listed Egyptian Companies"

MSc, Awarded 15 December 1999 with distinction, Birmingham Business School, University of Birmingham – United Kingdom.

Major: Accounting and Finance
Minor: Cost Accounting
Thesis: "Measuring and Reporting the Cost of Quality using an Activity based Costing (ABC) approach"

BSc June 1994, Faculty of Commerce, Cairo University (Excellent with Honours)

G.C.E, June 1990, Cambridge General Certificate of Secondary Education – United Kingdom (5 A).

ACCT 2001 - Introduction to Financial Accounting
ACCT 3001 – Intermediate Accounting I
ACCT 3002 – Intermediate Accounting II
ACCT 3004 - Cost Accounting
ACCT 4003 – Contemporary Issues in Accounting
Research Interest
Harmonization of Accounting Standards
Compliance with International Financial Reporting Standards (IFRS)
Accounting in Developing Countries
International Accounting Education
Disclosure and Positive Accounting Theory
Financial Reporting on the Internet
The use of Analytical procedures in Auditing
Corporate Governance and Financial Reporting
Information Systems in SMEs
Corporate Social Responsibility disclosures
Narrative reporting
Internal Control Quality and External Audit Delays in developing countries
Disclosure and Cost of Equity capital in developing countries
Positive Accounting Theory and compliance with IASs/IFRSs
Meta-analysis and voluntary disclosure
Voluntary Disclosure via Social Media