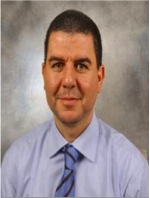 Khaled
Nassar
Department
Department of Construction
Profile
Brief Biography
Khaled Nassar received his Bachelor in Science and master's degrees with honors from Cairo University in 1992 and 1995 respectively, and his PhD from Virginia Tech, Blacksburg Virginia in 2000. Currently, he is a professor of construction and architectural engineering at The American University in Cairo (AUC). Prior to joining AUC, he was an assistant professor of construction engineering at Bradley University in Peoria, Illinois, an associate professor at the University Maryland Eastern Shore, United States, as well as serving as the chair of the department of Architectural Engineering at the University of Sharjah, UAE.
Nassar has taught and conducted research on a number of areas ranging from simulation applications, computing in design and construction, quantitative methods in construction management and technology as well as visualization. He has published over 100 refereed journal and conference papers in top journals in the field with several best paper awards and advised many master and PhD students on topics ranging from data mining applications to simulation of onshore wind farm construction. Furthermore, he participated in research grants worth in excess of one and half million dollars with projects funded by the Illinois Department of Transportation (IDOT), Caterpillar Inc, National Science Foundation (NSF), the European Union (EU) as well as several others.
Nassar has received many awards, including the Caterpillar fellowship, the Hauser Award, as well as a number of best teacher and best paper awards. In addition to his academic work, he has practiced professionally in the United States and various countries in the Middle East in the Architecture, Engineering and Construction (AEC) industry and consulted on a number of projects around the world. He has also provided professional training on a number of topics to various design firms including some fortune 500 companies.
Refereed Journal Publications

Khaled Nassar, Mohamed Masry, Hesham Osman (2011), A Discrete-Event Simulation Model for the Construction of On-shore Wind Farms, Submitted to the ASCE Journal of Construction Engineering and Management, Under Review
Khaled Nassar (2011), Assessing Building Information Modeling Estimating Techniques Using Data from the Classroom, American Society of Civil Engineers (ASCE) Journal of Professional Issues in Construction, Under Review
Osama Hosny, Khaled Nassar, Shola (2011), A Decision Support System for Housing Developers in Developing Countries Under Uncertain Buyer Behavior, ASCE Management in Engineering, Journal of international housing and market research, Accepted & in Press
Khaled Nassar, Ibrahim Adel, Hesham Osman (2011), Developing an Efficient Algorithm for Balancing Mass-Haul Diagram ElSevier Journal of Automation in Construction, Accepted & in Press
Khaled Nassar, Osama Hosny (2011), Solving the Least Cost Cut and Fill Sequencing Problem Using Particle Swarm American Society of Civil Engineers ASCE Journal of Construction Engineering and Management and Automation in Construction, Accepted and in Press
Khaled Nassar (2011), Assessment of Sign Visibility for Pedestrians by Use of Agent-Based Simulation, Transportation Research Record (TRR), Journal of the Transportation Research Board, Accepted and In Press
Osama Hosny and Khaled Nassar (2011), Assessing contractor selection criteria weights using Fuzzy Models, ECAM Journal of Engineering, Construction and Architectural Management Accepted

Refereed Conference Publications

Khaled Nassar, Ebrahim Adel (2011), Automated Formwork Planning System, 11th International Conference on Construction Applications of Virtual Reality, 2011, November 3-4, 2011
Khaled Nassar, Mohamed El Masry, Hesham Maged Osman (2011), Simulating the Effect of Access Road Route Selection on Wind Farm Construction, 2011 ASCE International Workshop on Computing in Civil Engineering: June 19-22, 2011, Miami, FL, USA, Accepted
Khaled Nassar, Mohamed El Masry and Yasmin Sherif (2011), Multi-objective Optimization of Advanced Shoring Systems Used in Bridge Construction, 2011 ASCE International Workshop on Computing in Civil Engineering: June 19-22, 2011, Miami, FL, USA, Accepted
Khaled Nassar, Osama Hosny, Ebrahim Adel, Hesham Osman (2011), Developing an Efficient Algorithm For Balancing Mass-Haul Diagram, 2011 ASCE International Workshop on Computing in Civil Engineering: June 19-22, 2011, Miami, FL, USA. Accepted
Khaled Nassar, Assessing Sign Visibility for Pedestrians (2011), Transportation Research Board, TRB 82nd Annual Meeting in January 2011, Washington DC, USA
Khaled Nassar and Ebrahim Adel (2011), Structure-From-Motion For Earthwork Planning, Symposium on Automation and Robotics in Construction (ISARC 2011) which will be held from June 29th to July 2nd, 2011 in Seoul, Korea, Accepted
Khaled Nassar , Mohamed El Masry (2011), STROBOMAX, 3d Visualization of Access Road Construction in Wind Farms Using Integrated 3D Max and Vita 2D, 11th International Conference on Construction Applications of Virtual Reality, 2011, November 3-4, 2011
Khaled Nassar (2010), The Effect of Building Information Modeling on the Accuracy of Estimates, Associated Schools of Construction: Proceedings of the 46th Annual Conference, Wentworth Institute of Technology - Boston, Massachusetts, April 7 - 10, 2010
Khaled Nassar (2010), Defining Contractor Performance Levels, Associated Schools of Construction: Proceedings of the 46th Annual Conference, Wentworth Institute of Technology - Boston, Massachusetts, April 7 - 10, 2010
Research Interest
Construction Methods and Management
Simulations
Design Computing