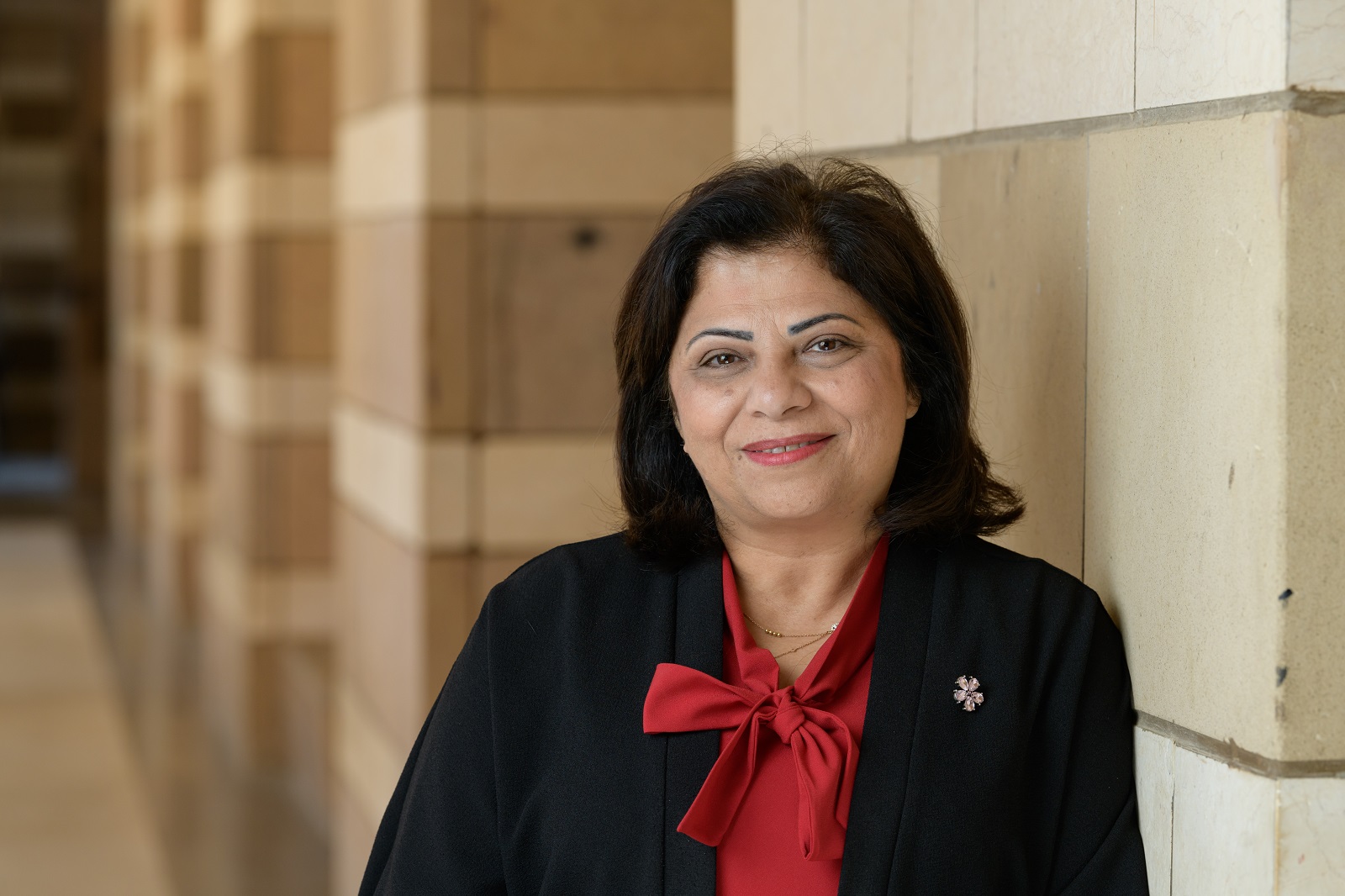 Iman

Soliman
Position:

Senior Instructor II and Chair

Department:

Department of Arabic Language Instruction

Email: iaziz@aucegypt.edu
Brief Biography
Iman A. Soliman is the chair of the Department of Arabic Language Instruction (ALI). She has initiated the Center of Advanced Arabic Study in Cairo (CAASIC) at AUC and acted as CAASIC director (2013 – 2017). She also was the executive director of the Center of Arabic Study Abroad (CASA) at AUC (2010 – 2016). Soliman is a senior Arabic Language instructor at ALI (2004 to date). She joined AUC in 2006 as a full-time faculty member. Besides teaching, she has served AUC on the University Senate in several positions: ALA Senator at large, chair of the senate faculty affairs committee, as well as on the University Senate's executive committee.  She also served as a member of the University Blended and online Learning Committee, and on a number of other schools and department committees.
She earned her BA in English literature from Ain Shams University. In 2003, she received her PhD in TAFL from the University of Edinburgh in Scotland. In 2008, she further studied a couple of post-graduate modules in computer enhanced language learning.
Soliman has taught Arabic language and culture since 1991 at a number of reputable academic institutions, such as Middlebury College, the University of Edinburgh, and the University of St. Andrews as well as in International House Cairo. At AUC, she taught both Egyptian Colloquial (ECA) and Modern Standard Arabic (MSA) language and culture.
From 2004 to 2006, she participated in the Educational Reform Program conducted by the Supreme Council of Education in Qatar. She has also led a number of teacher-training workshops to train the Arabic first language teachers to use the newly developed Arabic language learning standards in Qatar. She later worked with a team of consultants and they developed Arabic first language standards for "Nile Schools in Egypt".
Soliman is a winner of the AUC Excellence in Teaching Award (2011) and the AUC Excellence in Academic Service Award (2015). Iman has extensive experience in curriculum development and has participated in the development of several Arabic language curricula for learners of Arabic as a first language and as a  foreign language at a regional level. She has also authored and produced a number of indigenous online AFL digital materials as well as designed a blended learning course in Arabic literature. Soliman initiated and is currently working on a digital pedagogy collaborative project, with the University of Petra, Jordan that was initially sponsored by AMICAL.
As CASA executive director, she has redefined learning outcomes for CASA program and restructured the curriculum changing it from skills-based into content-based instruction (CBI). Soliman also successfully was the first Arabic language instructor to integrate community-based learning into her teaching. She created, initiated, and implemented Community Based Learning (CBL) in CASA as a catalog offering to enrich the study abroad experience of CASA fellows, and to promote functional proficiency (2007).
Soliman has participated in several national and international AFL conferences, has given presentations, and was AFL keynote speaker in Kazakhstan and the University of Portland. 
Her academic interests include AFL curriculum development, CBI, CBL, computer-enhanced language learning and foreign language program assessment.
Research Interest
AFL program evaluation, computer-enhanced language learning materials (CELL); content-based instruction (CBI), Community Based Learning (CBL) and standards-based language learning.