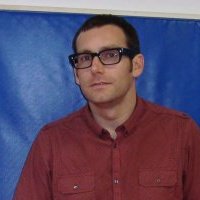 Ian
Morrison
Position
Assistant Professor
Department
Department of Sociology, Egyptology and Anthropology
Profile
Brief Biography
Ian Morrison is an Assistant Professor of Sociology at The American University in Cairo. He has previously held positions at York University, Trent University and Wilfrid Laurier University, as well as participated in collaborative research at the Citizenship Studies Media Lab at York University, and the Fostering Social Cohesion research group at the Université de Montréal. His areas of research and teaching include social theory, political sociology (with a focus on migration, nationalism, citizenship, secularism and multiculturalism), historical sociology, the sociology of religion, and qualitative and historical research methods. 
Education
Ph.D., Sociology,
York University, Toronto, Canada
September 2004 – September 2008
Dissertation: "The Secular and the Limits of the Political: The Problem of Religion in Québec."
Comprehensive Exams: Social Theory, Historical Sociology
M.A., Political Economy
Institute of Political Economy, Carleton University, Ottawa, Canada
September 2001 – May 2003
Thesis: "Whither Liberalism? Power, Equality and the Prospects of a Radical Liberal Project."
B.A.(Hons.), International Affairs
Faculty of Arts and Sciences, University of Toronto, Canada
September 1997 – May 2001
Certificate in Fundamental Psychoanalytic Perspectives
Toronto Psychoanalytic Society, Toronto, Canada
September 2011 – April 2012
Selected Publications
Books
(under contract) – Nation, Crisis and Reproduction: Religion and National Identity in Québec. University of British Columbia Press.
Journal Articles
2014 – "The Crisis and Governance of Religious Pluralism in the European Union", Insight Turkey 16(3): 55-67.
2013 – "Rancière, Religion and the Political". Citizenship Studies 17(6-7): 857-871.
2008 – "Rethinking the 'Problem' of Religious Pluralism in Canada and the European Union." Review of European and Russian Affairs 4(2).
2005 – (with Pascale Dufour) "The State of the Social Investment State in Employment Policy." Canadian Journal of Career Development 4(1).
Book Chapters
2016 – "Religion". In Anthony D. Smith et al (eds.), The Wiley Blackwell Encyclopedia of Ethnicity, Race and Nationalism. Chicester: John Wiley & Sons.
2015 – "Religion, Democracy and the Challenge of the Arab Spring". In T. Hjelm (ed.), Is God Back? Reconsidering the New Visibility of Religion. London: Bloomsbury.
2014 – "Orientalism and the Construction of the Apolitical Buddhist Subject". In E.F. Isin and P. Nyers (eds.), The Routledge Handbook of Global Citizenship Studies. London: Routledge.
2013 – "Christianity, Secularism and the Crisis of Europe". In A. Czajka and B. Isyar (eds.), Europe After Derrida: Crisis and Potentiality. Edinburgh: Edinburgh University Press.
2012 – "The Thai Host Gaze: Discourses of Alterity and the Governance of Visitors in Thailand." In O. Moufakki and Y. Reisinger (eds.), The Host Gaze. Oxfordshire: CABI.
2008 – "Unintentional Acts of Citizenship (The Joke)." In E. F. Isin and G. M. Nielsen (eds.), Acts of Citizenship. London: Zed.
2008 – "Acts of Commemoration." In E. F. Isin and G. M. Nielsen (eds.), Acts of Citizenship. London: Zed.
Research/Teaching Interests
Ian's research agenda includes a number of projects investigating two interrelated topics:  National Identity and Rethinking Citizenship.  He is currently working on four principal projects: 1) identity, religion/secularism and the nation; 2) national commemoration; 3) citizenship, nationalism and integration in South-East Asia; 4) citizenship in Egypt's revolutionary period.  Each of these projects aims to understand how group identity and political subjectivity is formed, governed and reproduced, and to create openings for the construction of alternative modes of belonging.  What is innovative in his approach is the focus on moments of crisis, moments when group identities or political subjectivities are seen to be under threat.  Moments of crisis reveal the limits of belonging within various conceptions of community, and crucially, the way in which group identities are both reproduced and transformed in these moments.  As such, investigating moments of crisis provides an opportunity to illuminate the often arbitrary or silent assumptions underlying discourses and practices of inclusion and exclusion, and allows for the development of alternatives forms of community, belonging and being political.