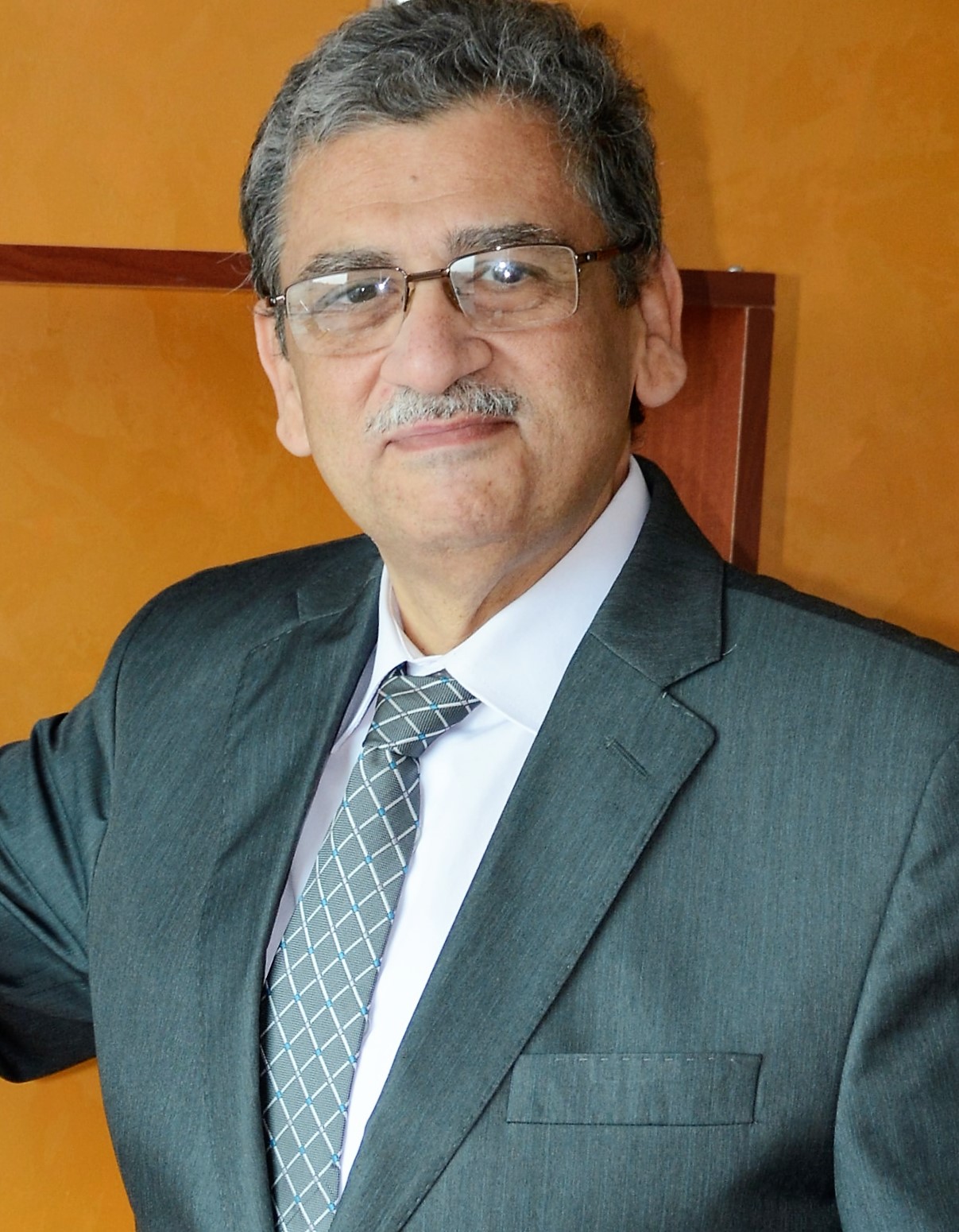 Hesham
Dinana
Position
Assistant Professor
Department
Department of Journalism and Mass Communication
Profile
Brief Biography
Hesham Dinana has over 30 years of working experience in strategy, marketing, information technology, customer care and hi-tech manufacturing. In addition, he has more than 15 years of teaching experience both in undergraduate and graduate degree levels.
His industry experiences include; healthcare, ICT, real estate, food and agribusiness, oil and gas, furniture, and FMCG. Through his various managerial positions at Philips Medical Systems-North America and his consultancy work in the United States, Europe and the Middle East, his experience and expertise evolved to cover a wide spectrum of business and technical areas with hands-on specialization in strategic management, marketing, healthcare planning, corporate governance, IT management and CRM.
Dinana is an assistant professor of integrated marketing communications (IMC) at The American University in Cairo and has taught MBA and DBA courses in strategic and international marketing at Arab Academy for Science and Technology.
Dinana has active research agenda in various marketing areas with a focus on digital marketing, entrepreneurship and SME's marketing and the use of the internet-of-things in marketing. He has supervised many MBA theses and DBA dissertations in those areas.
Dinana has given numerous interactive talks/training courses to senior and middle managers and served as a speaker at numerous international conferences focusing on strategic and international management, healthcare marketing, and information technology management especially e-marketing and e-health. As the vice president and regional managing director of a leading international consulting group, his consulting projects' engagement level span from one-on-one executive coaching to national-level strategy development initiatives.
He is a certified management consultant (CMC) by the UK Institute of Management Consultancy; a certified board director by the Egyptian Institute of Directors; a certified balanced corecard consultant; a certified management simulation trainer and is a member of the American Management Association, Academy of Management, Association for Service Managers, American College of Healthcare Executives, Egyptian Engineers Syndicate and the Egyptian Society for Quality in Healthcare. As an active member of his community, Dinana has served as a board member at the Egyptian Junior Businessmen Association, the Management Consultants Association, and has been advising the Board of Children Cancer Hospital Foundation 57357 and actively leading the development of their projects since 1998.
Research and Teaching Interests
Online Marketing (Web Analytics and Online Behavior)
Internet-of-Things in Marketing
Strategic Marketing and Modeling
Entrepreneurship and SME's Marketing
Healthcare Marketing
Publications
El Tazy, G. & Dinana, H (2018). The Impact of Humorous Advertising on Consumer Buying, Word of Mouth and Recall. Journal of Business & Retail Management Research (JBRMR) Vol. 12 Issue 2 January 2018                                            
El Sherbiny, A. & Dinana, H (2016). The Mediating Effect of Customer Perceived Value and Customer Satisfaction on the relationship between Brand Equity and Behavioral Intention. In Review by the Journal of Services Marketing                                                                            
Dinana, H. (1998). Perceived Risk in Organizational Buying of Services. Proceedings of The American Marketing Association Conference, Boston USA                                                   
Intellectual Contributions
Refereed Proceedings
Dinana, H. (2008). Maintainability Management: A key to effective Serviceability & Maintenance Management, the First International Biomedical & Clinical Engineering Conference, Riyadh KSA.                                              
Dinana, H. (1997). Integrated Healthcare Delivery Systems: Using a Total Quality Management Approach
Proceedings of the New England Business Administration Association Conference, Connecticut USA.
Nonrefereed Proceedings
Dinana, H. (2017). IoT: New Frontier in Marketing, 2nd International Conference on the Future Trends in Marketing , Khartoum, Sudan.
Dinana, H. (2016). New Era Consulting Skills, European Bank for Reconstruction & Development Second International Conference for Competitive Consulting, Tbilisi Georgia.
Dinana, H. (2016). The Rise of the Transient Competitive Advantage, The 2016 Global Competitiveness Forum, Riyadh KSA.
Dinana, H. (2014). The Death of Marketing as we know it, the Arab Academy Graduate School of Business Marketing Forum, Cairo Egypt
Education
Nova Southeastern University 1994 -1998, Fort Lauderdale, United States
Doctor of Business Administration – (Distinction with Honors)
Dissertation: Perceived Risk in Organizational Buying of Services
University of New Haven, School of Business    1992 - 1994, West Haven, CT, United States
Masters of Business Administration (MBA)
Eindhoven University, International Institute of Technology, 1988 - 1989, Eindhoven, Netherlands
Graduate Diploma in Medical Electronics
Cairo University, Faculty of Engineering, 1981 - 1986, Cairo, Egypt
Bachelor of Systems and Biomedical Engineering (Distinction with Honors)
Continued Education
Wharton Business School – Penn State University, 2017, Philadelphia, United States
Pricing Strategies: Measuring, Capturing and Retaining Value Program
London Business School, 2016, London, United Kingdom
Market Driving Strategies
Harvard Medical School – Harvard University, 2014, Boston, United States
Maximizing Teaching Skills