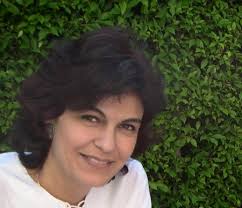 Hebatalla
Salem
Position
Senior Instructor II
Department
Department of Arabic Language Instruction
Profile
Brief Biography
Hebatalla Salem received a BA in mass communications and a minor in psychology from The American University in Cairo and completed her master's degree in Teaching Arabic as a Foreign Language from the same university.
Salem is currently the executive director of the Center for the Arabic Study Abroad (CASA) and is teaching content courses as well as language courses.
She taught in various universities in the United States such as the University of Texas at Austin, The University of Maryland and in Middlebury College. She is also a co-author of the Advanced Egyptian Colloquial texbook: Umm Al-Dunya, published by AUC press and she participated in various Arabic teaching materials like Aswaat Arabia. She is currently working on speech analysis, code switching and how the Arabic language variation is used to convey meaning.
Salem is an oral proficiency interview certified tester and has led and participated in a number of teacher-training workshops at AUC and other institutions as well as participated in many international language conferences. In the summer of 2009, she was awarded the CASA award for Excellence in Teaching.