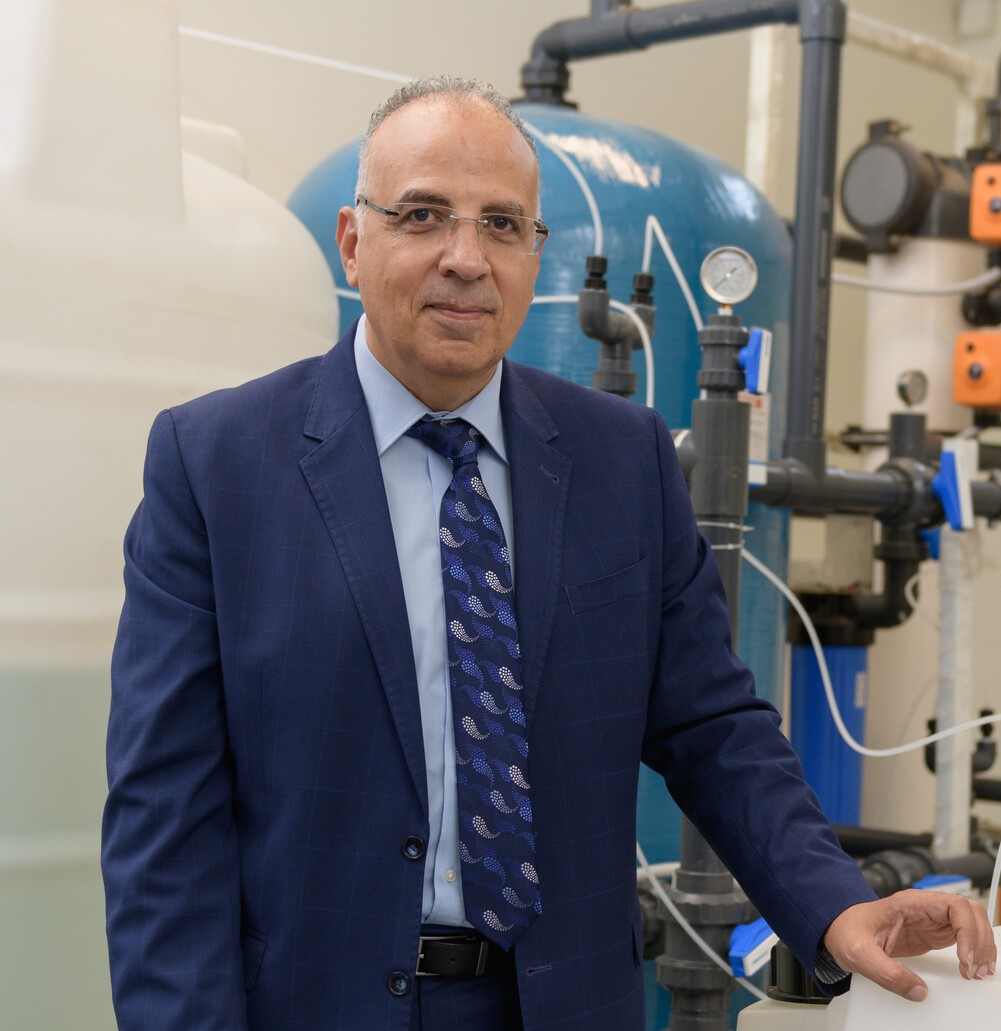 Hani

Sewilam
Position:

Professor

Department:

Institute of Global Health and Human Ecology

Email: sewilam@aucegypt.edu
Brief Biography
Hani Sewilam joined AUC as a professor (tenure) for sustainable development and water resources management. Sewilam is the founding director of both the Center for Sustainable Development and the MSc in sustainable development at AUC. He coordinated the capacity development activities of the United Nations Water between 2010 and 2011. Sewilam works at the RWTH Aachen University in Germany as the academic director of the Department of Engineering Hydrology and executive director of the UNESCO Chair on Hydrological Changes and Water Resources Management. From 2002 to 2010, Sewilam worked as the deputy director for the Department of Engineering Hydrology at the RWTH Aachen University. He managed international research and capacity building projects in 21 countries.
In 2017, Sewilam founded the MSc in sustainable management – water and energy at the RWTH Aachen University. In 2008, he established the North African Regional Center of Expertise on Education for Sustainable Development (RCE Cairo), which is acknowledged by the United Nations University. Sewilam worked for the Egyptian National Water Research Center as a researcher and coordinator for development projects with several UN organizations.
He has more than 25 years of academic and professional experience in the fields of sustainable development, water resources management, water-energy-food nexus, desalination and capacity building. He authored many peer-reviewed scientific papers and book chapters. Sewilam served as a consultant and reviewer for several international research and development organizations. Sewilam holds a PhD in water resource management from the RWTH Aachen University (Germany), a MSc in irrigation management from Southampton University (UK), as well as a graduate diploma and BSc in irrigation and environmental engineering.
Research Interest
Research/Teaching Interests
Engineering Hydrology
Sustainable Development
Desalination
Integrated Water Resources Management
Water-Energy-Food Nexus
Education for Sustainable Development
Blended Learning, eLearning, Lifelong Learning and Serious Gaming Integrated