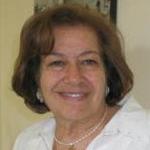 Fayza

Haikal
Position:

Professor of Emerita

Department:

Department of Sociology, Egyptology and Anthropology

Email: fhaikal@aucegypt.edu
Brief Biography
Fayza Haikal is a Professor of Egyptology at the American University in Cairo. She received her BA in Egyptology from Cairo University and her D.Phil in Egyptology from Oxford University in England.  
In 2006-2007, Haikal was the Blaise Pascal Chair of Research, offered by The "Fondation de l'Ecole Normale Supérieure" and hosted by the Sorbonne, for researching and lecturing. She has been a visiting Professor at a number of universities, most recently at Charles University in Prague (May-June 2000), and La Sapienza, Roma (November 1994) as well as Paris IV-La Sorbonne (February-September 1994). She has lectured intensively in America (North and South), Europe, in the far East and also in Africa.
In addition to research, teaching and supervision of graduate research at all levels at both national and international universities, Haikal has often been part of a Jury abroad for the evaluation of academic research or academic projects.
In addition to her research and publications in Egyptology Haikal is particularly interested in Ethno-Egyptology and on the impact of Ancient Egypt on today' s international culture. She published many articles on this subject both in French and in English.
Language Proficiency
Arabic, French, English: Excellent; Italian: Very Good; German, Spanish: Understanding and Reading