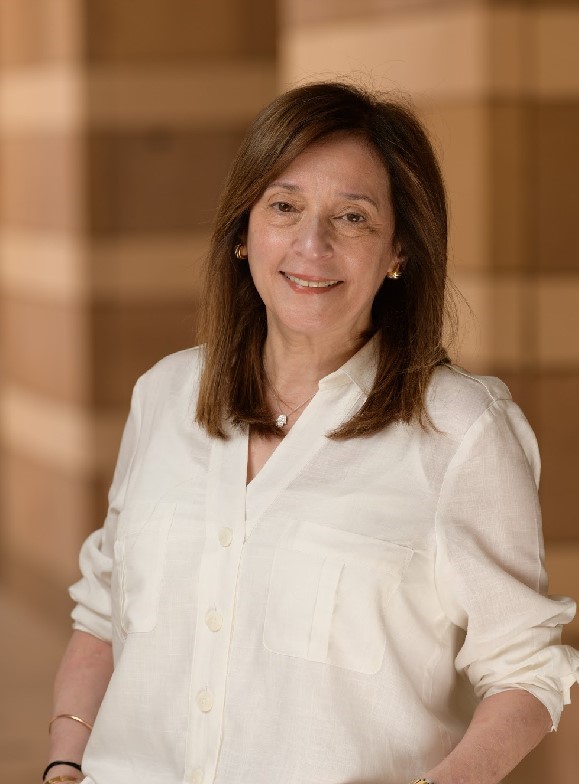 Dina

Amin
Position:

Associate Professor of Theatre and Director of the Theatre Program

Department:

Department of the Arts

Email: dina.a@aucegypt.edu
Brief Biography
Dina Amin, MFA, PhD, Director of the Theatre Program, is a stage director and Associate Professor of Theater at AUC, Department of the Arts. Prior to joining AUC, Amin was an Associate professor of Drama and Performance at Cairo University for ten years, where she taught and directed. She was also an assistant professor of Theater at Villanova University and a visiting professor at Georgetown University. She held the position of general director of Cairo International Festival for Contemporary and Experimental Theatre from 2014 to 2019. She holds a PhD in Dramatic Literature from the University of Pennsylvania and an MFA in Directing from Carnegie Mellon University. Amin is the recipient of the West Coast Drama Clan Award (in honor of William Ball) for best director at CMU for her production of Ibsen's A Lady from the Sea. 
Amin is the author of Alfred Farag and Egyptian Theater (2008), co-editor of Salaam: Anthology of Middle-Eastern-American Drama (2009), and From Orientalists to Arabists: The Shifts in Arabic Literary Studies, Journal of Arabic Literature (2010). She is published in major academic journals and has translated a number of Arabic plays into English. 
Her most recent theater production is Stories About Us in 2019 at AUC. At Cairo University she has directed Al-Farafir (Flip Flop and His Master, 2017), Arden (an Egyptian adaptation of A Midsummer Night's Dream, 2016), Matsanafneesh (Don't Label Me, 2015) Segn al-Nisaa (Women's Prison) by FatHeyyah al-`Assal (2013). 
Research Interest
My research interest for the next few years is to focus on the dramatic output of Arab hybrid playwrights and examine concepts of migration, displacement and gender misconceptions in their work. In addition, I would like to contribute more translations of Egyptian drama and dramatic theory, as well continue on with my critical and theoretical examination of the significant (and uncharted) Egyptian dramatic productions.  My directing agenda for the future is to continue directing new texts by debut dramatists in order to find new voices that embody the contemporary Arabo-Egyptian mindset and social reality. At AUC I would hope to find new playwriting talents among my students, direct their work and support them to be produced professionally.