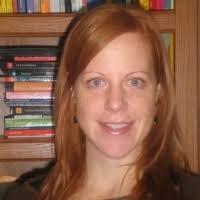 Daria

Mizza
Position:

Assistant Professor

Department:

Department of Educational Studies
Brief Biography
Daria Mizza is a scholar in the field of curriculum and instruction, in which she focuses on educational technology and teaching methodology. She has written extensively about the role of technology in transforming curriculum and instruction, both at higher education and K-12 levels.
Her papers and books stress the importance of a research-based plan and recognize the role of the proactive educators as catalysts for pedagogically enhancing innovative learning solutions, in which a structured framework for instructional design (ID) and the universal design of instruction (UDI) apply. Among her recent book publications, is the co-authored book titled: Creating Effective Blended Language Learning Courses: A Research-Based Guide from Planning to Evaluation (2020), which provides the rationale, strategies, and tools to design blended learning courses.
Before joining the Department of International and Comparative Education at The American University in Cairo School of Humanities and Social Sciences (HUSS), Mizza served as the Head of Language Instructional Technology at the Johns Hopkins University School of Advanced International Studies in Washington, DC, where she also directed the French and Italian language programs. She has taught graduate courses on teaching methodology and instructional technology at the University of Warwick, the Catholic University of America, Middlebury College, and Ca' Foscari University of Venice. She has directed academic programs, both in Europe and in the United States, where she continues to provide leadership and expertise in the use and effective implementation of educational technologies and teaching practices.
Research Interest
Curriculum and Instruction

Educational Technology

Blended/Hybrid Learning

Digital Equity

Universal Design for Instruction

Second Language Acquisition
Education
PhD from the University of Warwick, UK, 2008