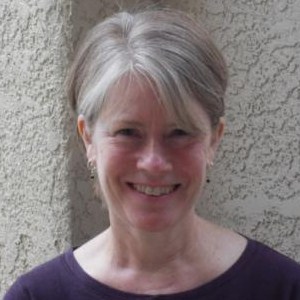 Carie
Forden
Position
Professor and Chair
Department
Department of Psychology
Profile
Brief Biography
Carie Forden received her PhD in social psychology from the State University of New York at Stony Brook in 1990. She enjoys teaching and mentoring students, and has published and presented on the teaching of psychology. One of her teaching innovations, an online partnership between students at AUC, and was recognized for an Action Teaching Award by The Social Psychology Network in the United States. Her early research focused on the psychology of gender, and included two books: Readings in the Psychology of Gender: Exploring our Commonalities and Differences, and Readings in the Psychology of Women:  Dimensions of the Female Experience.
Forden currently works as a community psychologist and has served as an evaluation consultant and trainer to nonprofit and governmental agencies, both in the United States and Egypt, including WHO, Drosos Foundation, and Wataneya Society for the Development of Orphanages. She is currently involved in a multi-year collaboration with UNICEF, the Ministry of Social Solidarity and the National Council for Childhood and Motherhood to build capacity among Egyptian child protection social workers. In the area of community psychology, Forden has published on smoking prevention, community psychology in Egypt, and organizational capacity-building. She was recognized by AUC's Academic Civic Engagement program for her faculty-community partnership with Wataneya Society in 2017.
 
Education
PhD, 1990, State University of New York at Stony Brook
MA, 1986, State University of New York at Stony Brook
BA, 1978, University of California at Santa Cruz
Selected Publications
Shash, F.G. & Forden, C. (2016).  Gender equality in a time of change:  Gender mainstreaming       after Egypt's Arab Spring.  Women's Studies International Forum, 56, 74-82.
Forden, C. & Carrillo, A. (2015).  Smoking and attitudes toward smoking policy at a university in   Egypt.  Journal of Ethnicity in Substance Abuse.
Forden, C. & Carrillo, A. (2015). A reflection on the impact of culture on campus-community partnerships to build evaluation capacity in rural Pennsylvania and urban Cairo. Community Psychology in Global Perspective, 1, 86-104.
Slattery, J.M. & Forden, C.L. (2014).  What psychology students learn: Ten skills that any employer will appreciate. Eye on Psi Chi, 19 (1), 14-17.
Forden, C. & Carrillo, A. (2014).  Integrating global learning into a psychology course using an online platform.  Psychology Learning and Teaching, 13 (3), 270-278.
Carrillo, A. & Forden, C. (2013).  Community psychology practice competencies in Egypt:  Challenges and opportunities.  Global Journal of Community Psychology, 4 (4), 1-12.
Courses Taught
Graduate
Consultation to Nonprofit Organizations
Internship in Community Psychology
Community Assessment and Program Evaluation
Prevention and Intervention in Communities
Community Psychology and Systems Theory
Undergraduate
Introduction to Psychology
Theories of Personality
Community Psychology
Social Psychology
Psychology of Happiness
AUC project with UNICEF: https://www.youtube.com/watch?v=LPOp1QCp9Zg
More info about the award-winning teaching project that Dr Forden did: http://www.actionteaching.org/award/cultural-understanding