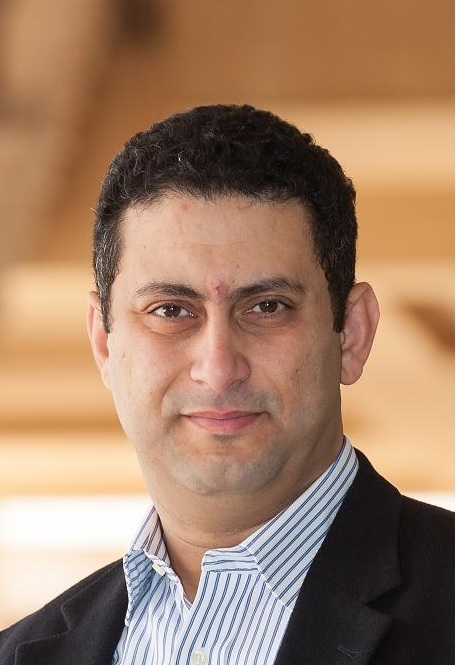 Ayman
Ismail
Position
Associate Professor
Department
Department of Management
Profile
Brief Biography
Ayman Ismail is the Abdul Latif Jameel Endowed Chair of Entrepreneurship and associate professor at The American University in Cairo School of Business and the founding director of the AUC Venture Lab, which was recognized as a high impact university business incubator in Africa (2014) and MENA (2015) by UBI Global.
His areas of research and expertise focuses on entrepreneurship and venture capital in emerging markets; economic development in the Middle East; industrial strategy; innovation and technology policy; and political economy of development. He is currently leading a research team to conduct the Global Entrepreneurship Monitor (GEM) study on Egypt. GEM is the largest global study of entrepreneurship conducted annually to assess the entrepreneurial activity, aspirations and attitudes of individuals across more than 100 countries. He is currently working on designing a number of entrepreneurship education programs in the region, and has introduced the first Arabic Massive Open Online Course (MOOC) on entrepreneurship in the Arab region. He is also active in executive education in several corporate and open enrollment programs targeting senior executives. Ismail was awarded the Excellence in Teaching Award (2015) and the Excellence in Service Award (2013) by AUC's School of Business.
Ismail is a former research fellow at the Belfer Center for Science and International Affairs at Harvard Kennedy School of Government. He received his PhD in international economic development from the Massachusetts Institute of Technology (MIT), where his research focused on entrepreneurial finance in the MENA region. He also holds a bachelor degree in engineering and an MBA from The American University in Cairo, and a master degree in city planning and geographic information systems from MIT.
Ismail has a broad multidisciplinary experience in entrepreneurship, economic development, business strategy, city planning and technology based on professional practice and academic research. He was a co-founder and managing partner at Enovio Consulting, a management and strategy consulting firm operating in the United States and the Middle East. Prior to that, he was a consultant in McKinsey and Company's Business Technology Office in New York. He has advised senior management in leading fortune 100 companies, fast-growing startups, government agencies, and non-profits on key organization, operations and technology issues. He has also consulted and conducted research for international organizations such as the World Bank, IFC, UNCTAD, USAID, and GIZ, as well as multiple US government agencies.
In 2012, Ismail was selected as a Young Global Leader (YGL) by the World Economic Forum (WEF). He is a co-founder and member the board of directors of Nahdet El-Mahrousa, a leading non-governmental/non-profit organization incubating social entrepreneurs and community initiatives targeting social, economic and cultural development in Egypt. He is also an active endeavor mentor, advising high-impact entrepreneurs and their startup ventures in Egypt. Endeavor is a global non-profit supporting high-impact entrepreneurship as the leading force for sustainable economic development. He is also a co-founder, angel investor and board member of a number of fast-growing startups in mobile payments, logistics, bio-technology, and digital advertising.
2009: PhD in International Economic Development. Massachusetts Institute of Technology (MIT)
1999: Master in City Planning (MCP). Massachusetts Institute of Technology (MIT)
1997: Master of Business Administration (MBA) with High Honors. The American University in Cairo (AUC)
1995: Bachelor of Science (BSc) in Engineering with High Honors. The American University in Cairo (AUC)
Research Interest
Research and Teaching Interests
Entrepreneurship and social entrepreneurship emerging markets; venture capital and impact investment; economic development in the Middle East; industrial strategy; innovation and technology policy; and political economy of development.