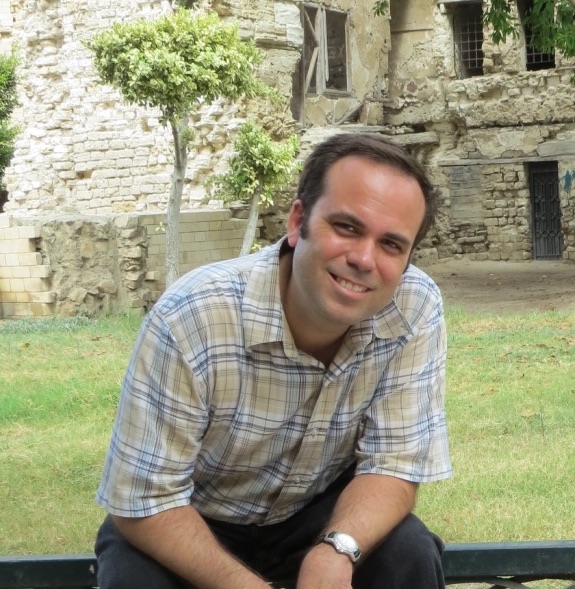 Alexander
Lewko
Position
Senior Instructor I and Chair
Department
Department of English Language Instruction
Profile
Brief Biography
Alexander Lewko is chair and a senior instructor at the Department of English Language Instruction and is currently serving as the director of the Academic English for Graduates (AEG) program. He has taught at AUC since 2012 and has extensive experience teaching both the undergraduate and graduate Intensive English courses as well as the graduate-level 310 writing module. In 2017, Alexander was president of NileTESOL, a professional association of English language teaching professionals based in Cairo, Egypt. He was co-chair of the 2016 NileTESOL Annual Conference and served on the NileTESOL Board of Directors from 2014 - 2018. He has presented at conferences in Egypt, Turkey and the United Kingdom.
Lewko, A.M. (2018, April 10 – 13). Improving lexical difficulty in academic writing using Text Inspector. IATEFL 2018 Brighton Conference Selections. Paper presented at 52nd IATEFL Conference, Birmingham (68-70). Kent, United Kingdom: IATEFL
Lewko, A. M. (2017). English between Egyptians: Power and ownership of the English language in Egypt. In A. Gebril (Ed.), Applied linguistics in the Middle East and North Africa (61-88). Amsterdam: John Benjamins
Lewko, A. M. (2016, April 13-16). Paraphrasing: improving skills and attitudes in ESL students. In T. Pattison. IATEFL 2016 Birmingham Conference Selections. Paper presented at 50th IATEFL Conference, Birmingham (135-137). Kent, United Kingdom: IATEFL
Lewko, A. M. (2013). Giving room for student talk in writing conferences. NileTESOL Newsletter, (5), 9
Lewko, A. M. (2012). Teaching business communication inside the ring. AUC TESOL Journal, (2), 25-33
Lewko, A. M. (2011). Some from Here, Some from There: Global Culture in an English Textbook. AUC TESOL Journal, (1)

MA: The American University in Cairo, Teaching English to Speakers of Other Languages (TESOL), 2012
MA: Middle Eastern Studies, Harvard University, 2002
BA: Political Science and Religion, University of Rochester, 2000
Research Interest
Research and teaching interests currently focus on academic writing, including teacher and peer feedback, paraphrasing and lexical sophistication.