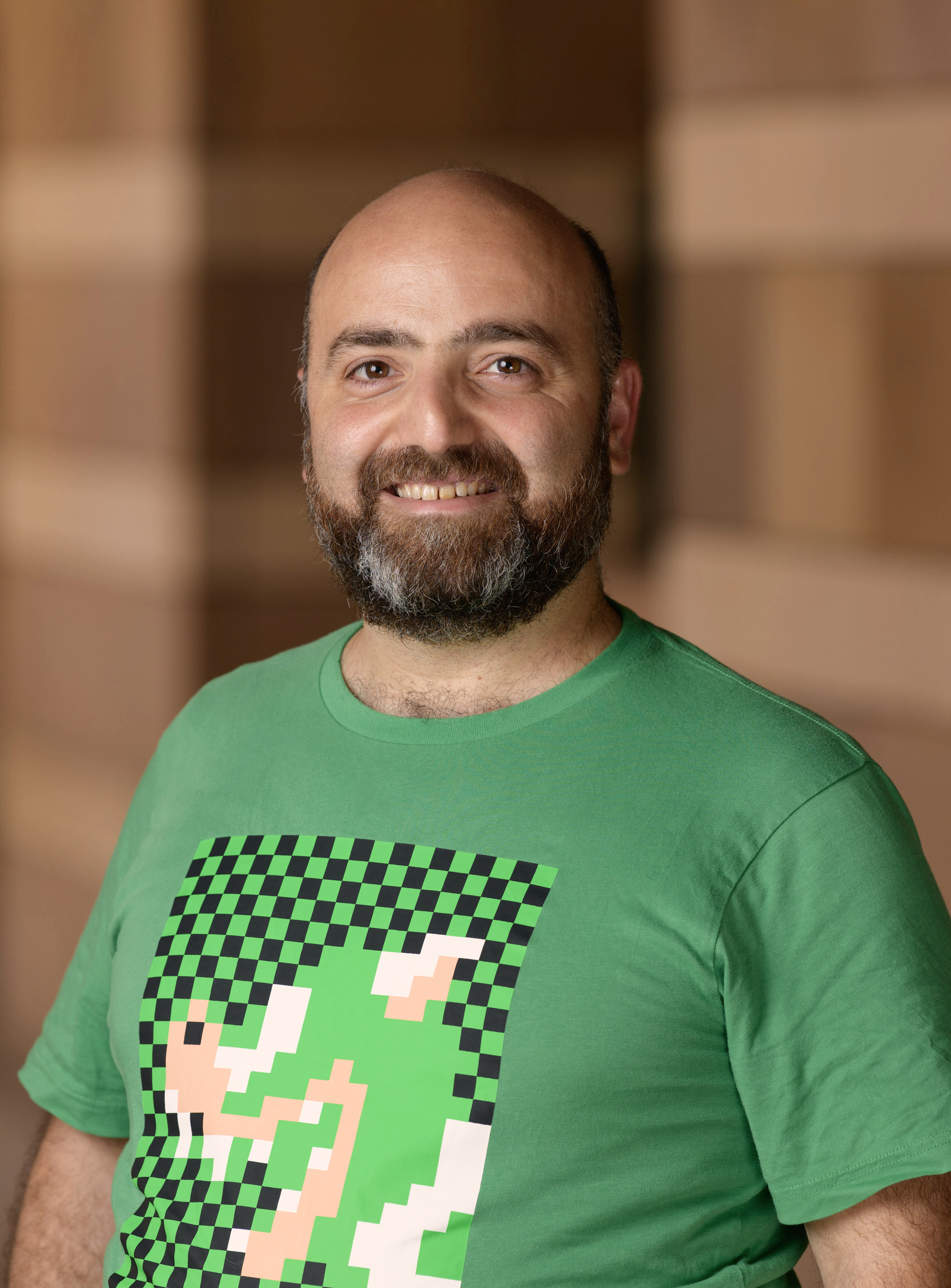 Ahmad
Saqfalhait
Position
Associate Professor of Practice
Department
Department of the Arts
Profile
Brief Biography
Ahmad Saqfalhait has regional experience in design and design education, from Jordan and the Gulf region to Egypt where he taught for five years at the German University in Cairo, and helped develop its graphic design program by focusing on social development through design.
He also co-founded "Hundred Best Arabic Posters" biannual competition in 2015 which created a regional design platform with a traveling exhibition and a book celebrating the diversity of contemporary Arabic design.
He also focuses on game design and gamification of educational content for youth development, by supervising game design projects and working on others locally and regionally.
Saqfalhait has a special interest in Japanese tea culture where he trained under a few renowned tea teachers in Japan. During his work at the German University in Cairo, he integrated his knowledge of tea practice within design education to create a multi-disciplinary design course for product design, graphic design and architecture students and offered it in collaboration with two other faculty members.
His current research topic focuses on learning from Japanese sustainable design with a focus on bamboo as a case study, to find new ways to design with the date palm of Egypt in a sustainable way.
Education
Master of Fine Arts, Graphic Design Major, Tama Art University, Tokyo, Japan.
Research Interest
Game Design and Gamification

Sustainable Design

Social Development

Local vs. Cross-Cultural Design