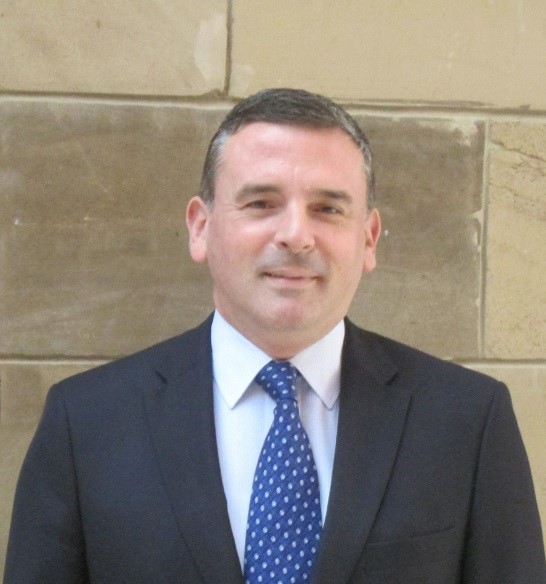 Adham
Ramadan
Position
Professor and Acting Dean of Graduate Studies
Department
Department of Chemistry
Profile
Brief Biography
Adham Ramadan obtained his BSc from AUC in 1991, with a major in chemistry and a minor in computer science. He was the recipient of the University President Cup for the highest ranking student of his graduating class. He went on to graduate studies at Cambridge University, United Kingdom, where he obtained his PhD in physical chemistry in 1996.
In 1997, Ramadan joined the Egyptian Environmental Affairs Agency, Ministry of State for Environmental Affairs, and in 2000, he moved to the field of private environmental consultancy. During his environmental career, Ramadan was involved in a number of national and international initiatives concerned with environmental management at large, with an emphasis on management of hazardous substances and wastes, his area of expertise. In 2003, Ramadan joined the Department of Chemistry at AUC.
His research expertise lies within the field of nanoporous materials. His work primarily falls within two areas of applications: drug delivery and environmental applications. His work is conducted for the synthesis and use of biocompatible nanoporous materials, such as Layered Double Hydroxides (LDHs) and layered clays, for sustained drug release in the digestive track. As for environmental applications, nanoporous materials are synthesized and used for the adsorption and/or photocatalytic decomposition of different organic and inorganic pollutants. In addition, nanoporous composite membranes (polymeric membranes with nanostructured fillers) are synthesized and tested for water desalination and water filtration applications.
Ramadan is a chartered chemist and a chartered scientist. He is a member of the Royal Society of Chemistry, the Society of Chemistry and Industry, and the American Chemical Society.
Research Interest
Nanoporous materials
Nanocomposites
Layered double hydroxides
Membranes for forward osmosis and reverse osmosis
Catalysis
Awards
2017: Distinguished Alumni Faculty Service Award, AUC.
2010: Excellence in Academic Service Award , AUC.
2009: Innovative Teaching Award, Centre for Learning and Teaching, AUC.
2008: Excellence in Teaching Award for the Core Curriculum, AUC.
2007: Award for Outstanding Services to the School of Sciences and Engineering, AUC.
2005: Classroom Action Research Award, Centre for Learning and Teaching, AUC.
1991: University President Cup, AUC.
Education
1996: PhD, Cambridge University, United Kingdom
1991: BSc, The American University in Cairo, Egypt