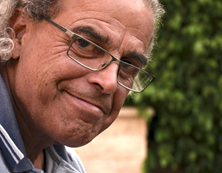 AbdelAziz

EzzelArab

Brief Biography

AbdelAziz EzzelArab earned his BA from AUC in Economics and Political Science in 1975. He earned an MA in Economics from University of Toronto in 1977, and a Diploma in the Program on Investment Appraisal and Management from Harvard University in 1987. His Ph.D. in Islamic Studies came from Mc.Gill University in 2000.

EzzelArab has worked at Egyptian American Bank, Barclays Bank in Bahrain, Egypt Investment Finance Corporation, and Arab Banking Corporation in Bahrain.

His areas of specialty are Economic History of the Middle East, Economics of Egypt in the 19th and 20th Centuries, Political Economy of Development, and Project Evaluation.