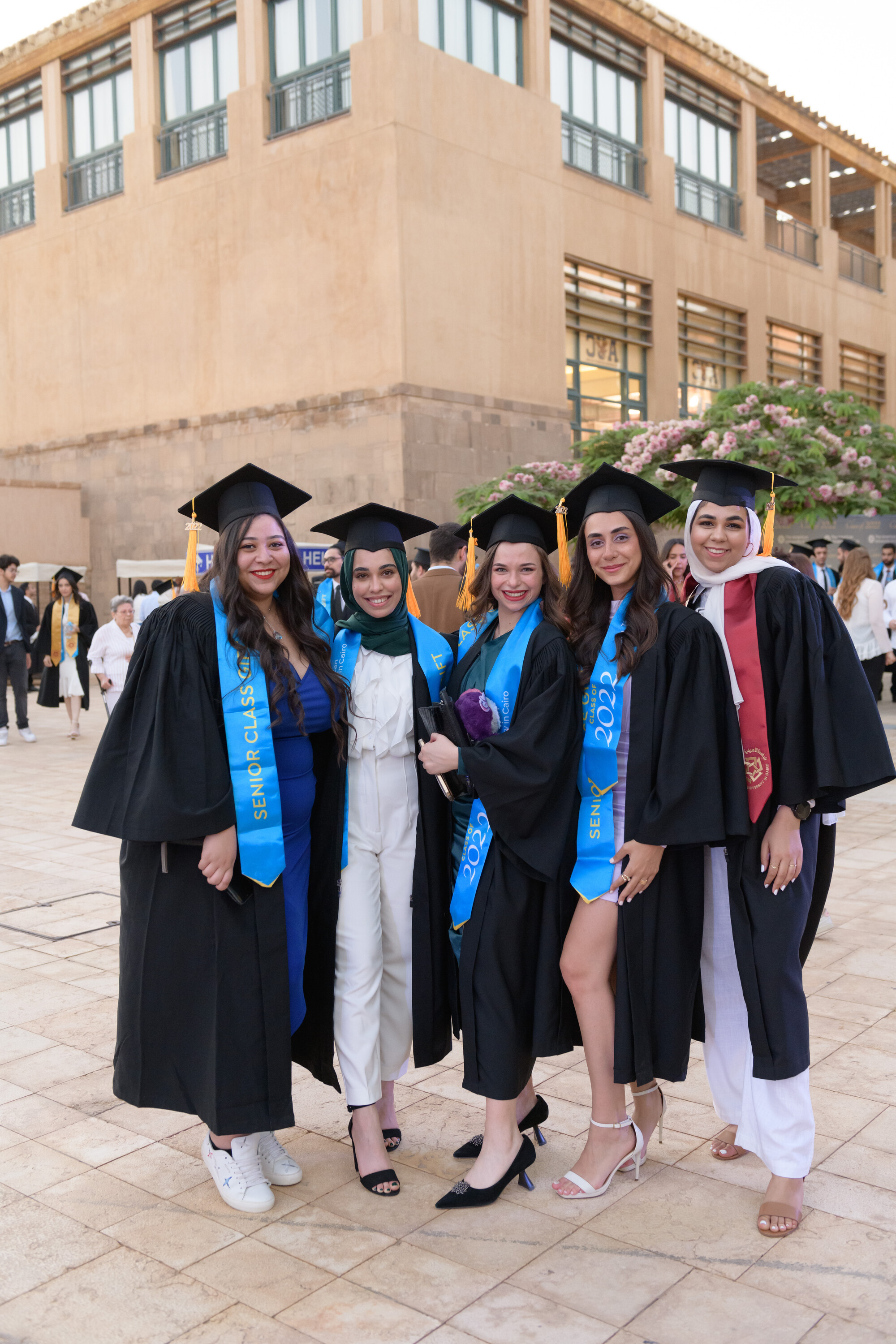 What is Your Senior Class Gift?
A senior class gift is a donation made by graduating seniors to their alma mater as a way of giving back and supporting future students. This contribution, no matter how big or small, can make a significant difference in the lives of those who follow in your footsteps.
What is the Senior Class Gift campaign?
Graduating seniors (undergraduates and graduates) are encouraged to make a gift to the University. It's the first step to becoming an involved alum and a way for your class to leave a legacy. All seniors are encouraged to give in honor of their graduation year.
Why should I give?
A gift to AUC makes a difference in the lives of all current and future AUCians! Giving is a vote of confidence in AUC as a leading educational institution and an act of gratitude for everything you learned and experienced throughout your journey at AUC.
By donating to your senior class gift, you'll be joining a long tradition of alumni who have made a commitment to supporting AUC and ensuring that future generations of students have the same opportunities that you did. Contributing to your senior class gift is a meaningful way to leave your mark on campus and support the next generation of students.
Where does my gift go?
Your gift is directed to the most fund in need of continuous support, the AUC Fund; it supports scholarships and financial aid to underprivileged students. The utmost philanthropic action you can do before graduation is to support the education of another AUCian. Paying forward feels awesome!
Why does my gift matter?
Student and alumni participation in annual giving is a valuable measure of the university's ranking.
Together, as a graduating class, you have the power to raise AUC's ranking.
How much should I give?
Every gift counts, whether it is EGP 5 or more!
What's in it for me?
You will receive the unique blue senior class sash to attend your commencement ceremony. Moreover, the president will ask those who participated in the senior class gift to stand up to acknowledge and commend their philanthropic act.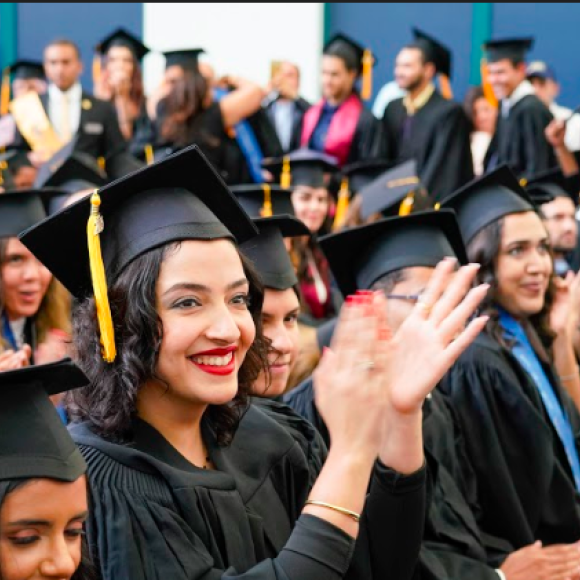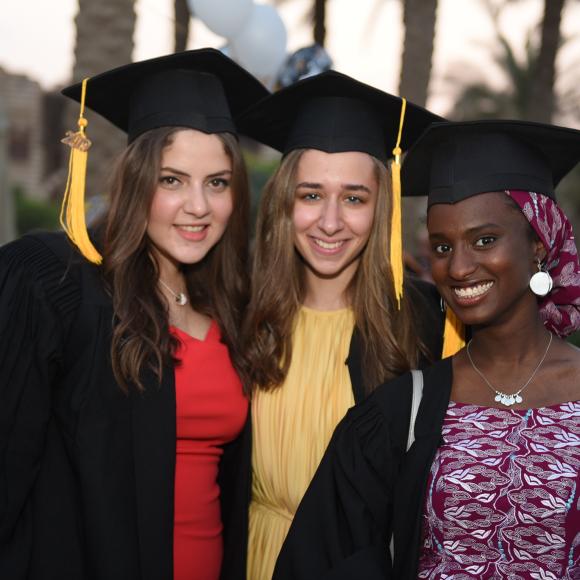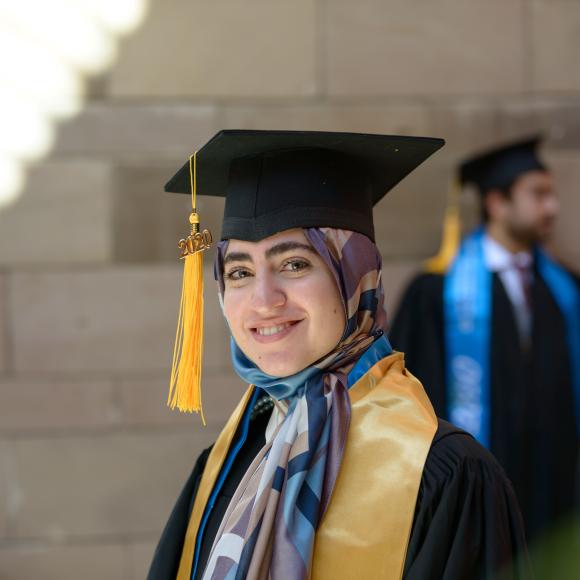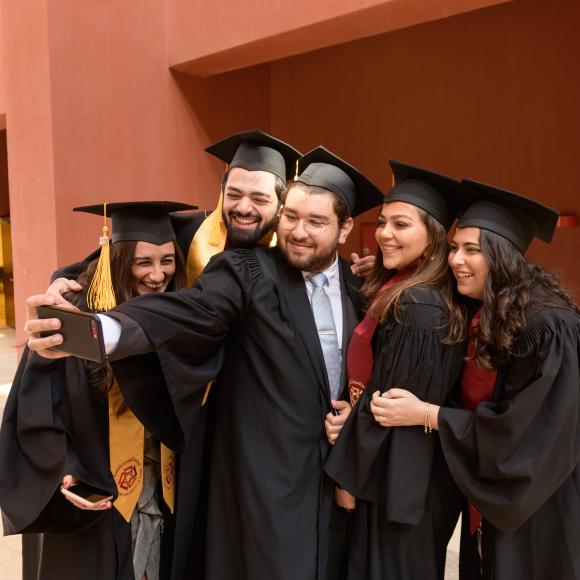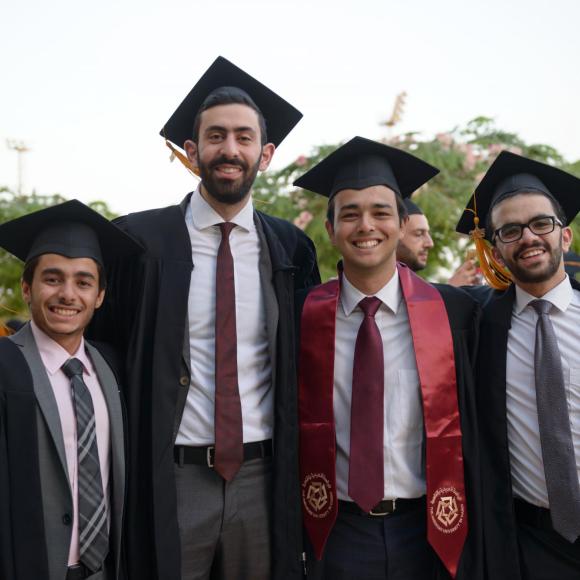 Thank you for Giving to AUC