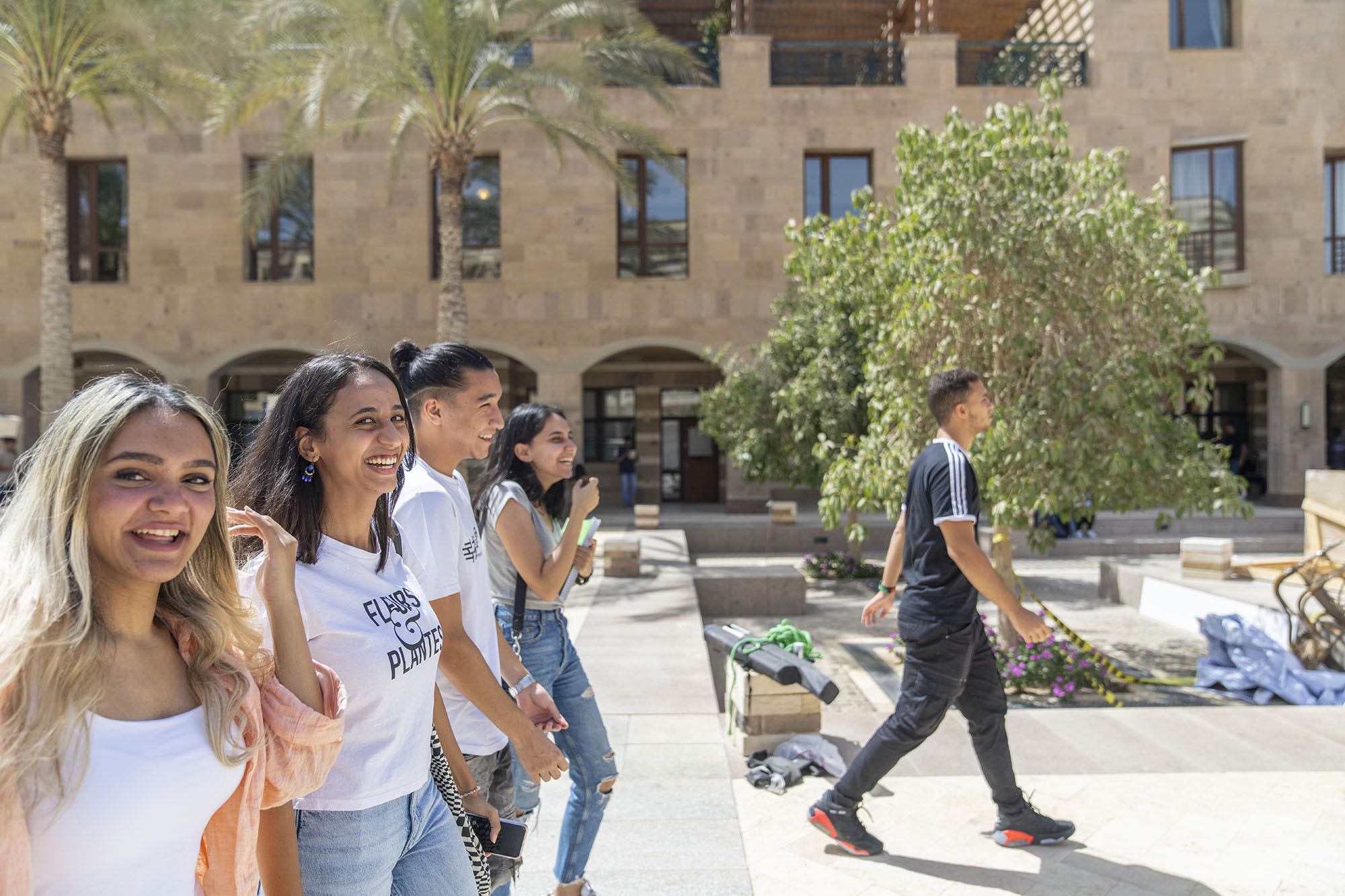 Student Well-Being
AUC aims to empower all students to achieve their highest potential during their academic journeys and beyond. The University prioritizes the balanced overall health and well-being of its students through exceptional medical, mental health and accessibility services, as well as continuous education and advocacy for the AUC community.
The Center for Student Well-Being
At AUC, we believe that students' well-being is essential for their academic and personal success. The University's Center for Student Well-Being is dedicated to supporting the mental health and well-being of students, including those with documented disabilities. Through programs and services, such as individual and group counseling, mental health assessments and workshops on a variety of topics, the center helps students develop the skills and resilience they need to thrive academically, professionally and personally. Students can also access a range of online resources for self-help. The center's experienced staff members are there to provide a safe, confidential and supportive environment for students to discuss their concerns and seek guidance, and continuously work to raise awareness and promote empathy among the AUC community about the types of difficulties that some students may face.