Active Learning Classrooms
The Center for Learning and Teaching (CLT) supports AUC Learning Spaces Strategic Plan. AUC is currently piloting three Active Learning (AL) classrooms and one faculty innovation lab (faculty sandbox space) financed by AUC. These classrooms allow faculty to experiment with flexible furniture for individual and group work.
CLT provides workshops and consultations and conducts classroom action research to assess the impact of these redesigned spaces on the learning and teaching environment at AUC. The classrooms are equipped with state-of-the-art technologies, tools and flexible furniture to support active learning and teaching innovation.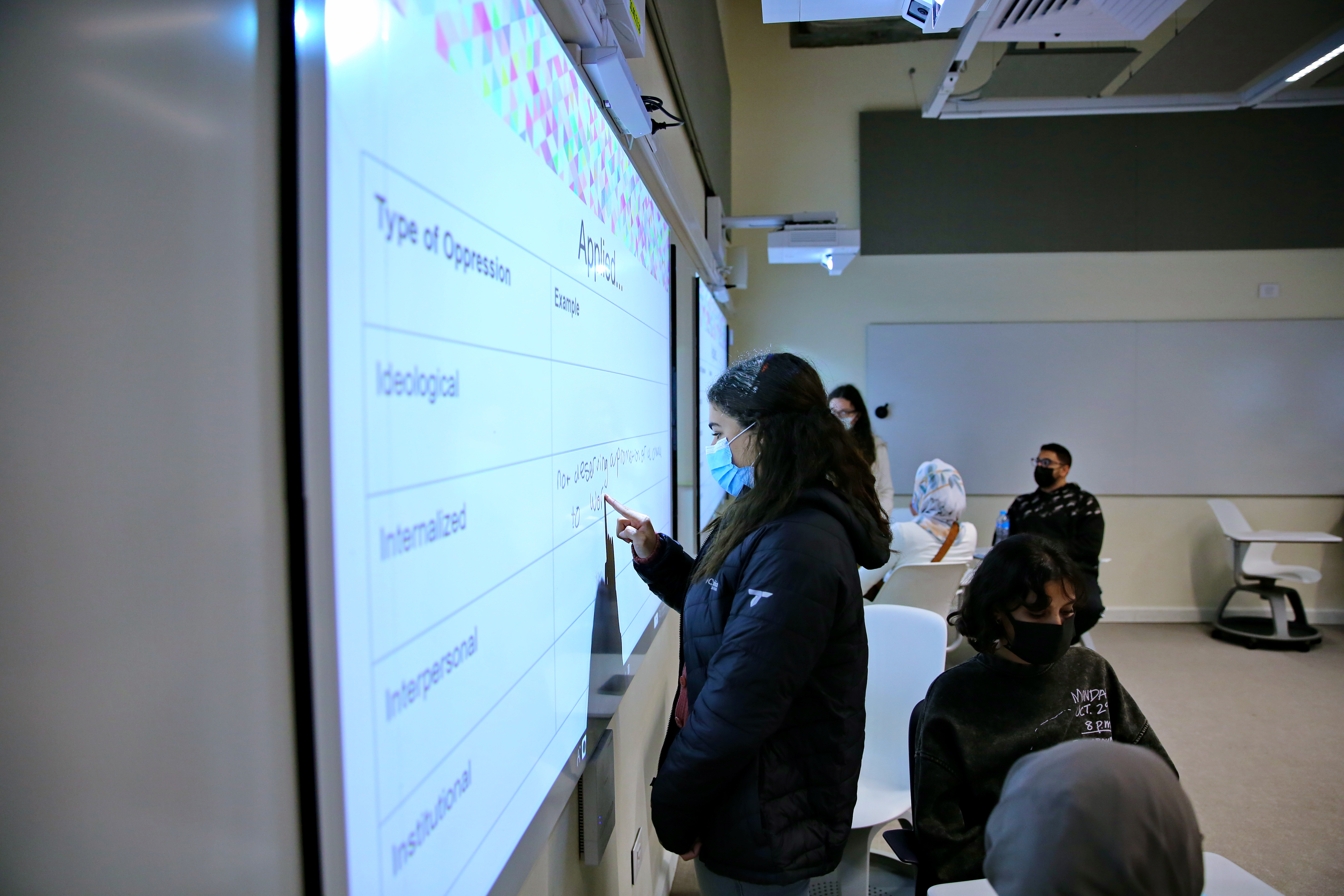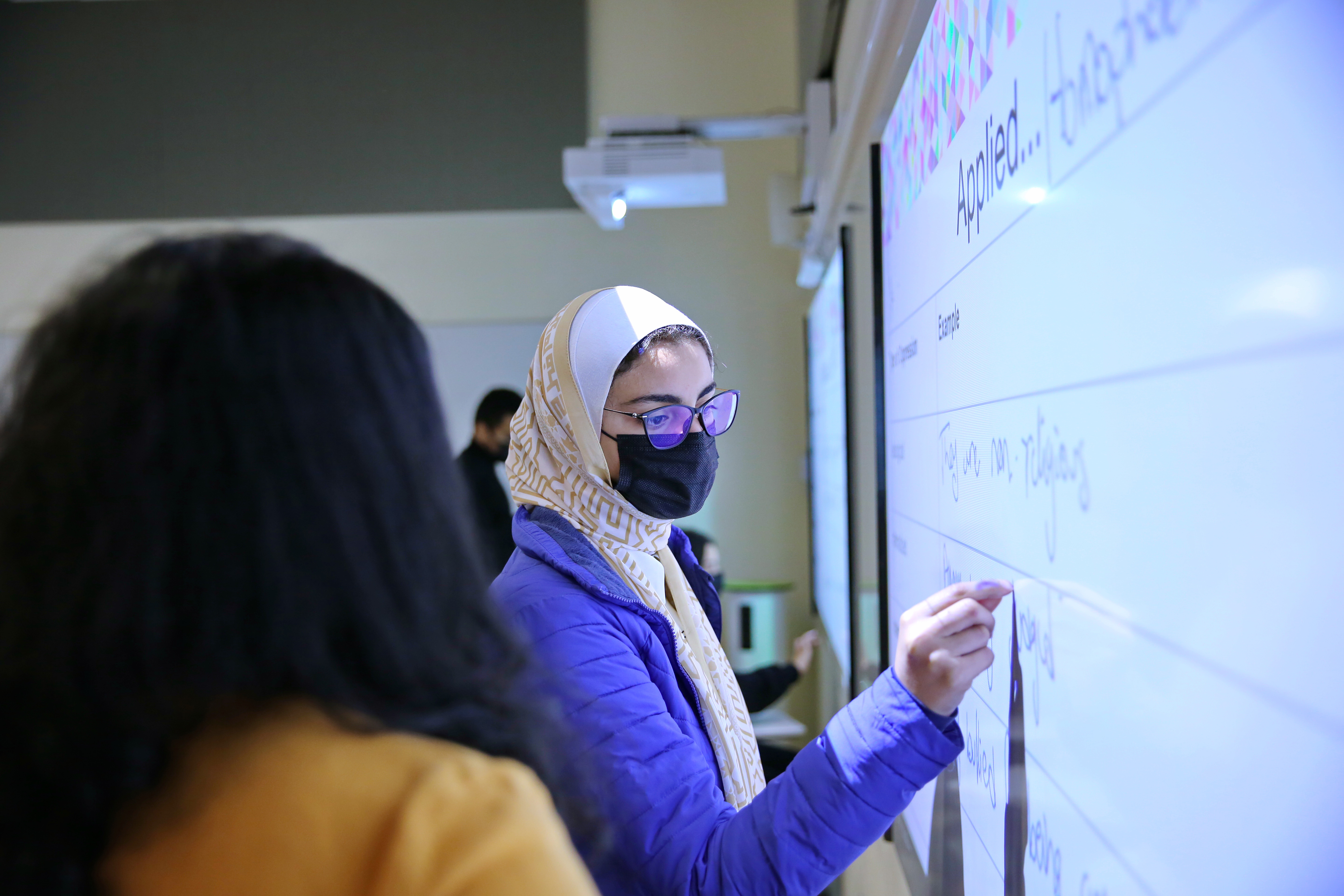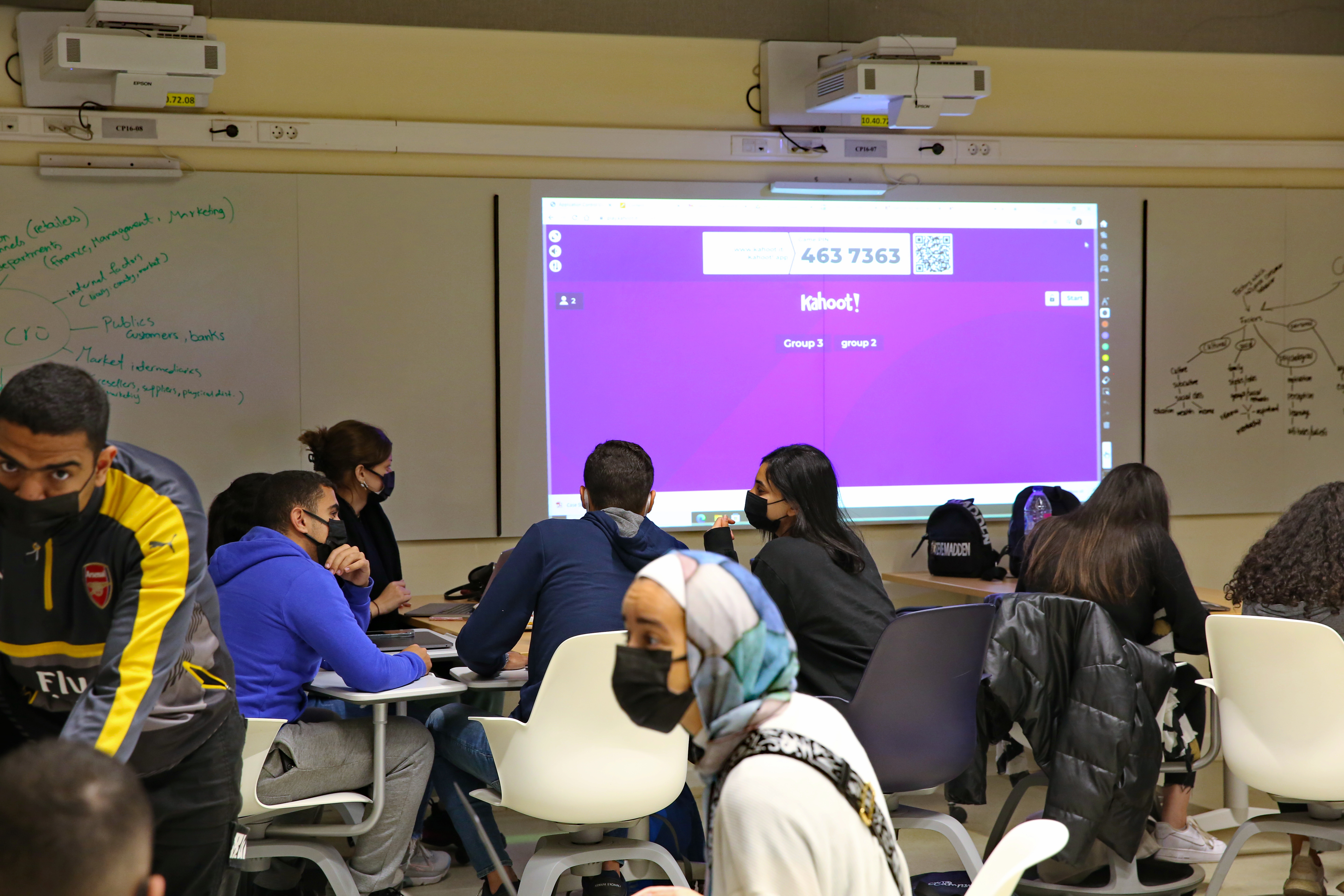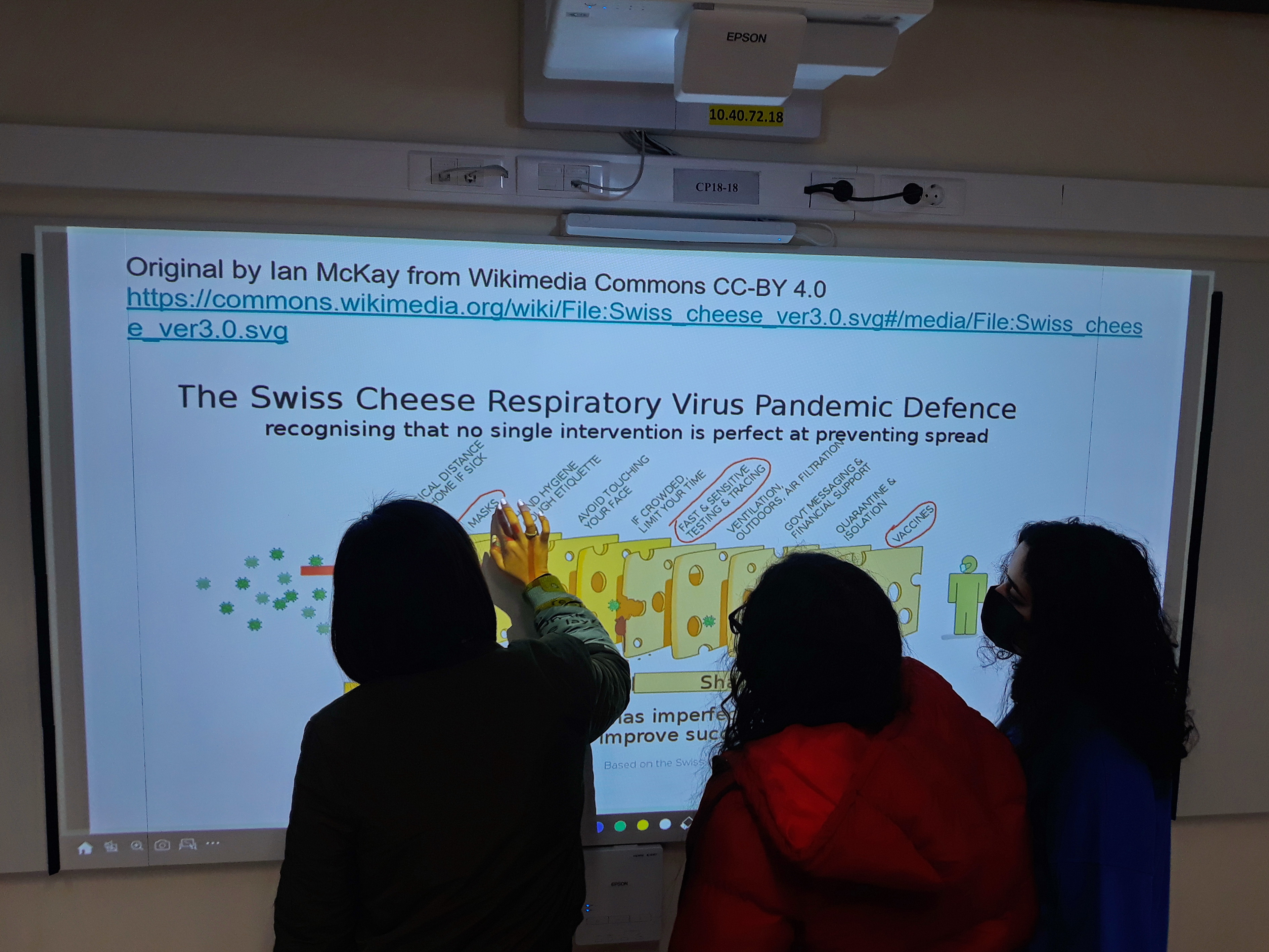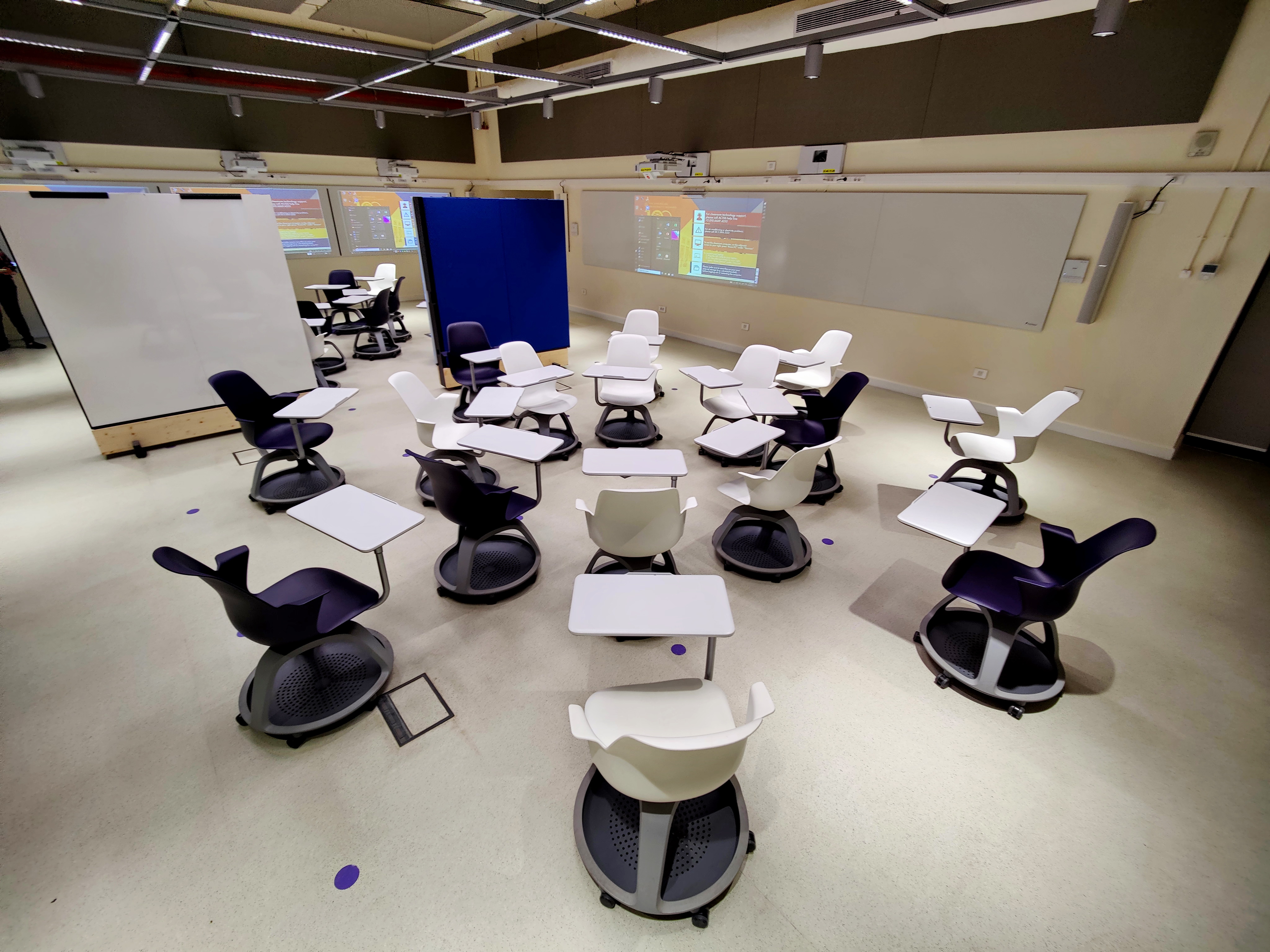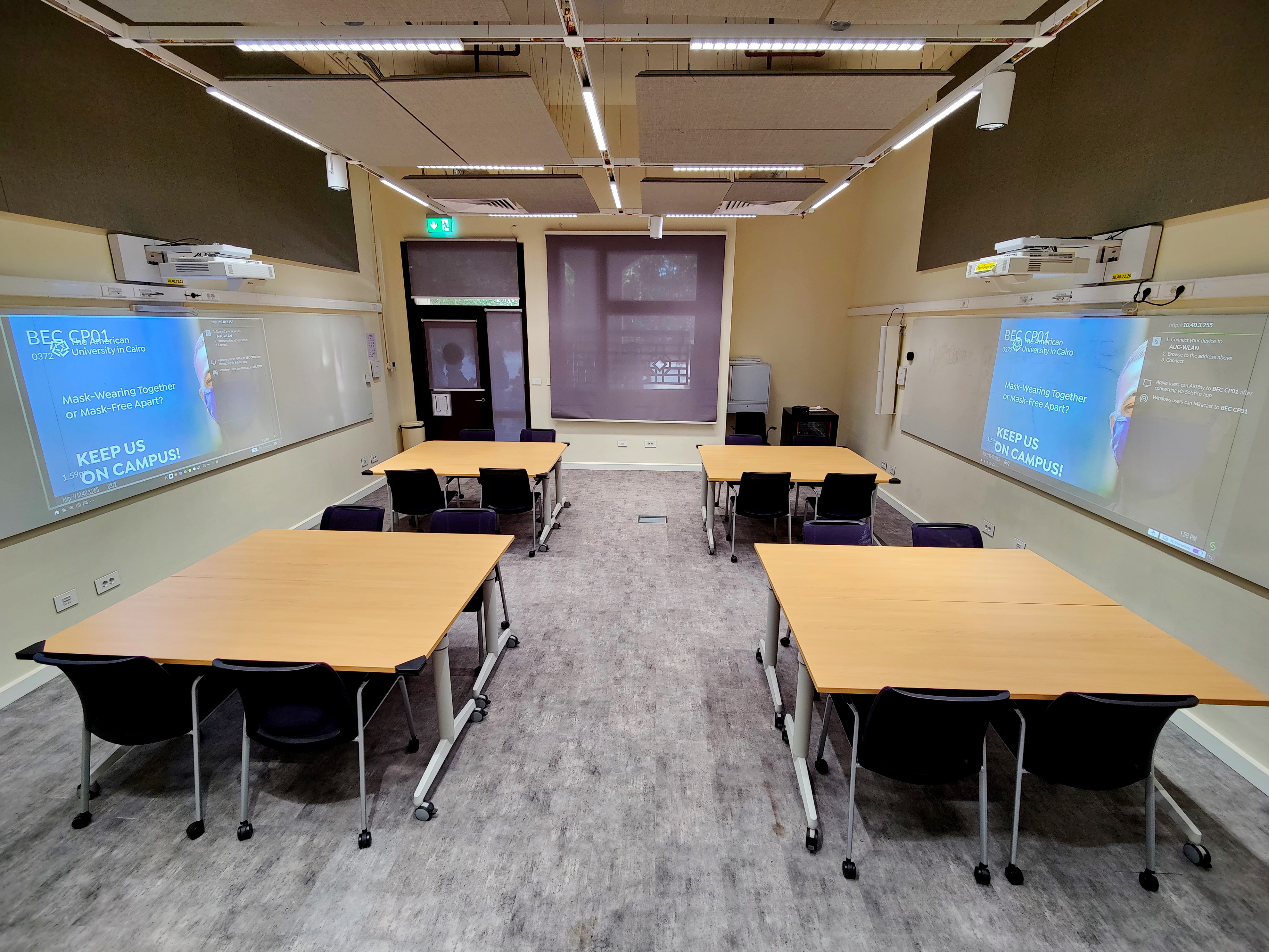 Flexspace.org AUC Profile
Flexspace is a flexible learning environment exchange platform that allows educational institutions to document and showcase learning spaces, share resources and best practices, work collaboratively with campus colleagues and partners, and connect with a worldwide community.
Booking a tour of the classrooms or Pedagogy Innovation Lab (Faculty Sandbox)
To visit a class session or observe a class activity at the active learning sandbox located in the library building, fill out this form.
Teaching at Active Learning Classrooms: Faculty Sharing their Experiences
Pedagogical Support for Faculty Teaching at AL Classrooms
To request a CLT consultation, click here and answer all questions to help us assist you.
Resources
For more information on how to use the AL classroom technology, check the Technology Handout
To plan an activity and brainstorm some ideas that can be implemented in an AL classroom, use this Idea Canvas.
For ideas on different activities that can be done in the AL classroom, see this video of different activities and seating arrangements/configurations.
Additional Resources