The Provost, and the supporting offices under his leadership, are responsible for academic and faculty-related matters. Non-academic student matters fall under the jurisdiction of the Vice President for Student Life.
Members of the Office of the Provost are responsible for several administrative functions including, but not limited to, managing academic support grants; overseeing the faculty merit awards; maintaining the University's catalog and faculty profiles; managing the E.Repertoire system; working with the provost and schools on faculty issues such as hiring, reviews, leaves, and promotion and tenure; managing academic space; administration of the Distinguished Visiting Professors (DVPs), Distinguished Visiting Researchers (DVRs), Scholars without Stipend (SwS) programs; overseeing the Office of Community Standards and organizing the commencement.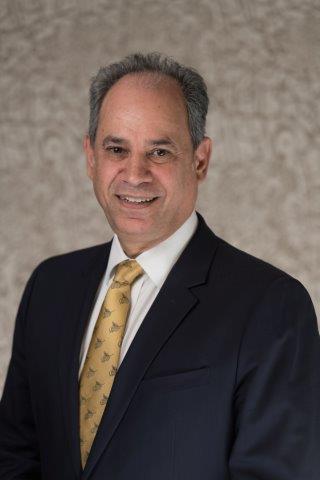 Ehab Abdel-Rahman, Provost
ehab_ab@aucegypt.edu
Ext: 2580
Abdel-Rahman assumed his position as provost at The American University in Cairo (AUC) in June 2017. He holds the rank of full professor within the Department of Physics at AUC and has over 25 years of experience in higher education, six of which have been spent as a senior administrator. His responsibilities as provost include shaping and implementing AUC's academic vision and building the size and quality of the faculty.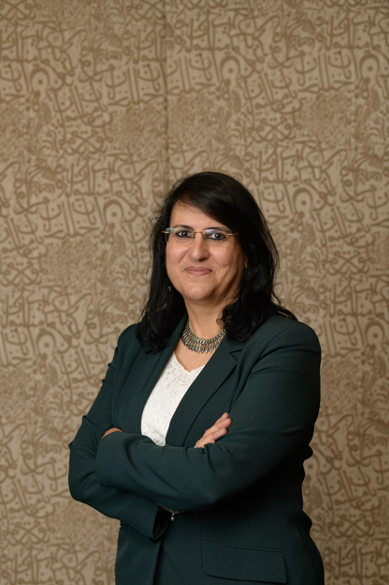 Zeinab Amin, Associate Provost for Assessment and Accreditation
zeinabha@aucegypt.edu
Ext: 2182
As the Associate Provost for Assessment and Accreditation (AP-AA), Amin serves as the provost's chief advisor and representative in matters related to assessment and accreditation. AP-AA works with school deans, department chairs, program directors, faculty, and staff to build and sustain a culture of assessment that supports excellence in academic programs and enhances the students' educational experience at AUC. AP-AA is responsible for the development and implementation of an effective plan for monitoring and evaluating program quality and ensuring the continuous improvement of academic programs as part of AUC's wide plan of institutional effectiveness. AP-AA's responsibilities include planning, developing, and implementing academic leadership development activities as well as the implementation of effective and sustainable assessments of faculty and academic officers. AP-AA supports schools and academic departments in all aspects of the accreditation process to maintain existing and seek new international and regional accreditations. AP-AA also oversees the publication of the fully searchable online University catalog.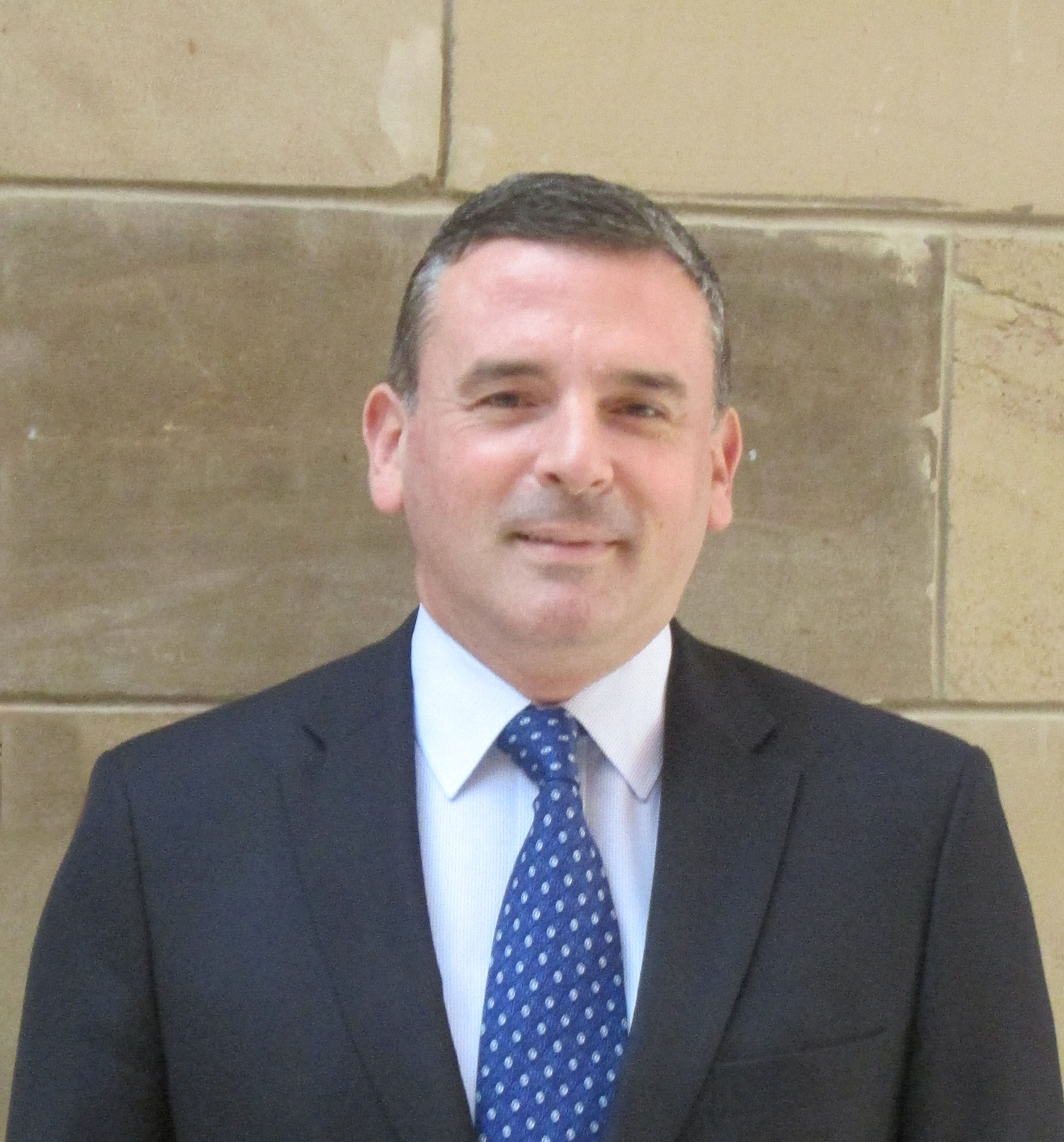 Adham Ramadan, Associate Provost for Research, and Dean of Graduate Studies
aramadan@aucegypt.edu
Ext: 2575
Ramadan provides the administrative leadership for graduate studies and for university-wide research and creativity encompassing faculty, graduate, and undergraduate student research opportunities. He works closely with the Provost and other senior administrative officers to plan, administer and support research and creativity university-wide, as well as graduate studies through integrated Graduate Enrollment Management (GEM). He is responsible for maintaining and enhancing an enabling environment for research and creativity, as well as graduate studies, at AUC. Ramadan holds the rank of full professor at the Department of Chemistry and is a Fellow of the Royal Society of Chemistry.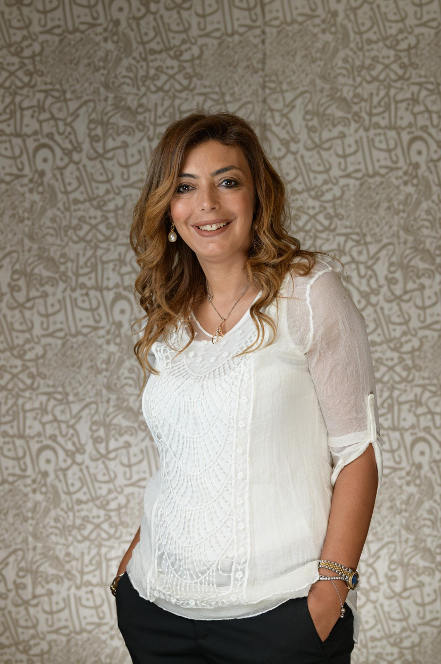 Dina Adly, Associate Provost, Sponsored Programs
dinaadly@aucegypt.edu
Ext: 2363
Adly provides specialized support to faculty to enable them to generate engaging, inter-disciplinary, and innovative proposals through her extensive familiarity with the policies and procedures applicable to different types of awards from a diverse sponsor base. She applies complex federal regulations within an institution's administrative structure and interlinks funding agencies with faculty and the University departments to strengthen the institution's grants management systems. She leads a team of pre and post-award professionals in AUC's Office of Sponsored Programs and Principal Investigator Support Unit.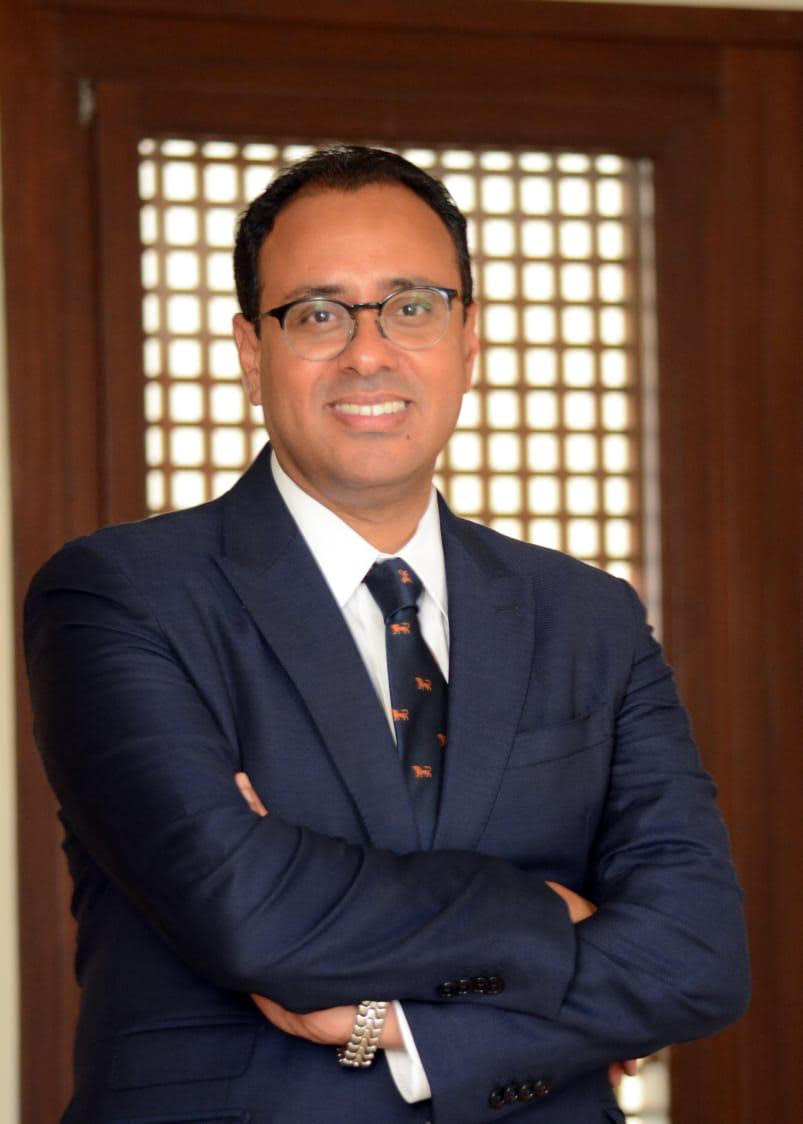 Ahmed Abdel-Meguid, Associate Provost for Enrollment Management
As the Associate Provost for Enrollment Management (AP-EM), Abdel-Meguid is responsible for identifying, attracting, and admitting the best local and international student talent. The AP-EM oversees several offices and units including the Offices of Recruitment, Admissions, Enrollment, Student Services, Student Financial Support, and the International Programs and Services. The AP-EM works closely with academic and administrative leaders, faculty, staff and students towards the ultimate collective objective of maintaining an exceptional educational and personal development student experience. Abdel-Meguid is also a professor of Accounting at the School of Business. He holds a Master of Science in Accounting and a PhD in Business administration - Accounting from Syracuse University. He is also a Certified Public Accountant certificate holder (CPA - Not in public Practice).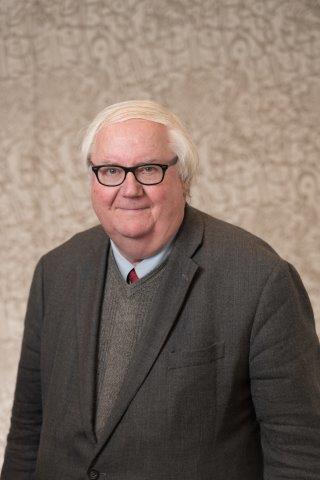 John Swanson, Special Advisor to the Provost
swansonj@aucegypt.edu
Ext: 2198
Swanson's tasks include assisting the provost's efforts to improve management of the faculty promotion, tenure, and contract renewal process. He also works with the faculty and academic leadership of the University's senate, schools, and departments to improve the flow of communications between the senior academic administration and the University faculty.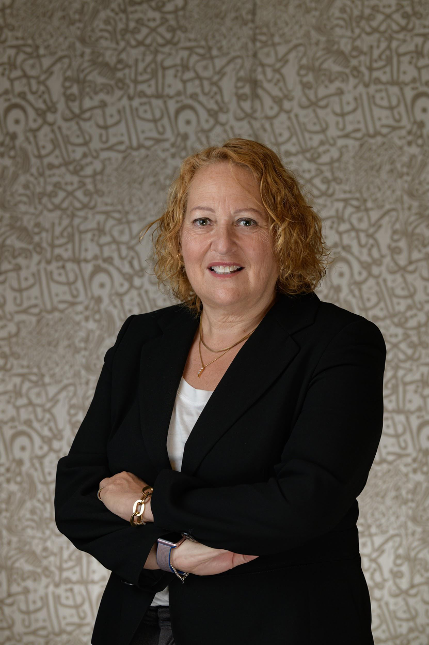 Rachel Awad, Senior Director, Academic Affairs Projects
rachel.awad@aucegypt.edu
Ext: 2675
As the Senior Director of Academic Affairs Projects, Awad works closely with the provost, associate provosts, and deans as well as the non-academic leadership of the University to implement a range of short and long-term academic projects. Her role includes strategizing, planning, aligning, and executing large-scale and complex projects in coordination with departments across the University. She also provides general leadership within the Office of the Provost.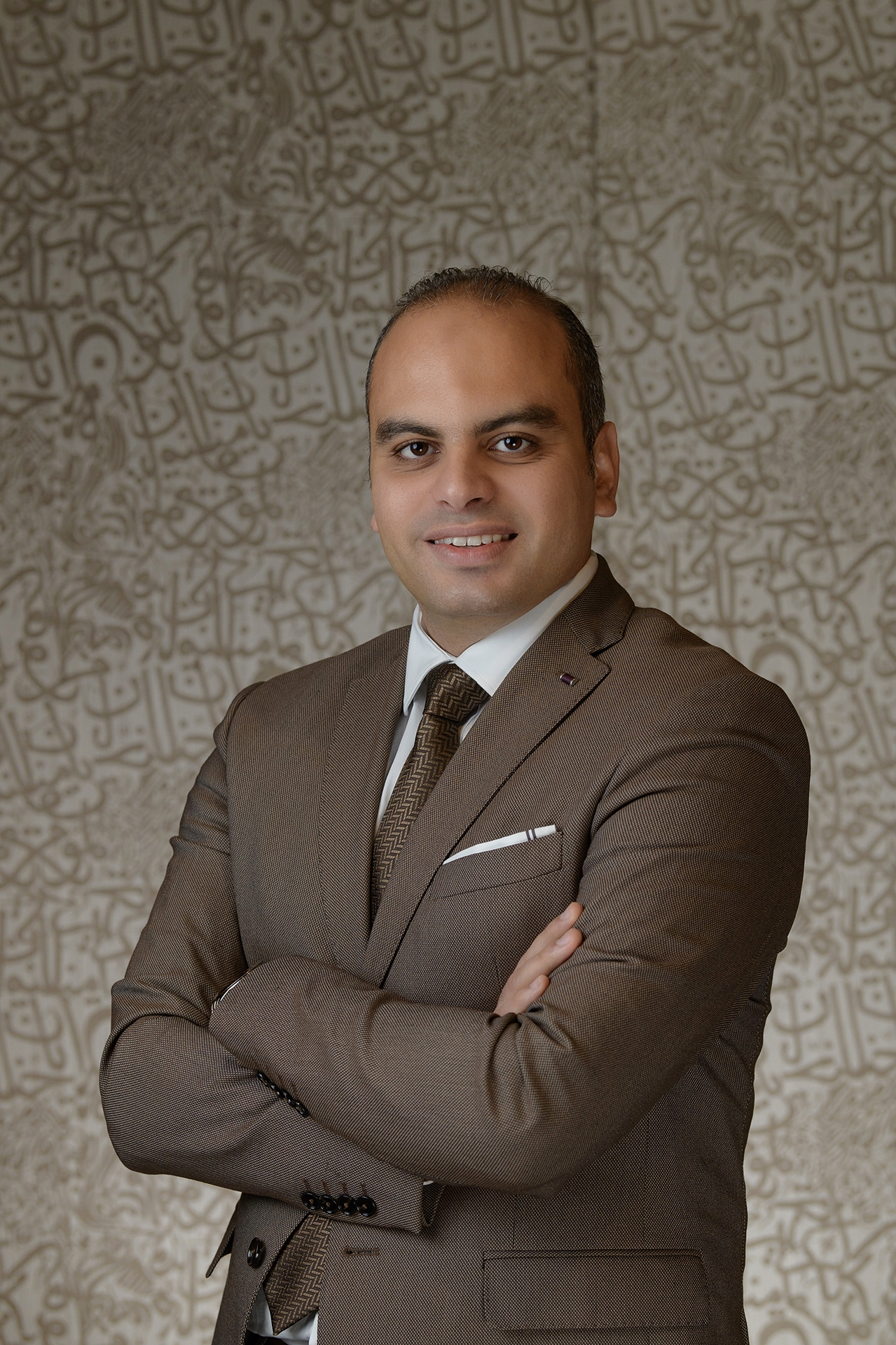 Sherif El Sheemy, Assistant Provost for Faculty Affairs, Planning, and Budgeting
sherif.elsheemy@aucegypt.edu
Ext: 2186
As the Assistant Provost for Faculty Affairs, Planning and Budgeting (AP-FAPB), El Sheemy works closely with the provost, school deans, department chairs, program directors, faculty, and staff. He is responsible for leading faculty affairs operations, including faculty recruitment, reviews, contract renewals, tenure & promotion, faculty leaves and any other faculty-related issues that support the academic strategic planning. He also oversees the academic area's planning and budgeting operations to ensure the integration and operational efficiency of all schools' initiatives and plans.
Fady M. Morcos
Assistant Provost for Innovative Learning Experiences
fady.michel@aucegypt.edu
Ext: 2146
Morcos leads the design, development and implementation of transformative learning experience initiatives, focusing on experiential learning, innovation, peer learning and building future competencies. He designs and directs cross-disciplinary initiatives that foster creativity and problem solving and promote a culture of transdisciplinary research and collaboration among students across disciplines.

Hend M. Elziki
Director, Office of the Provost
hend.elziki@aucegypt.edu
Ext: 2498
Elziki relieves the provost and the director, of academic affairs projects of operational and administrative details and performs various administrative functions to ensure smooth daily operations are executed seamlessly within the Office of the Provost.
Angelique Roesch
Director of Faculty Affairs
aroesch@aucegypt.edu
Ext: 2185
As Director of Faculty Affairs, Angelique works closely with the Assistant Provost for Faculty Affairs, Planning and Budgeting and with the support of the Senior Officer, Faculty Affairs and Specialist, Faculty Affairs, to ensure that Faculty requests and administrative issues are handled efficiently.
Sherine Mahfouz
Manager of Academic Communications
sherine.mahfouz@aucegypt.edu
Ext: 2180
Mahfouz is responsible for developing and executing an integrated communications strategy for the Office of the Provost to promote AUC's academic mission and strategic goals. She oversees communications with the AUC's schools and senior leadership and manages events and large-scale activities organized by the Office of the Provost.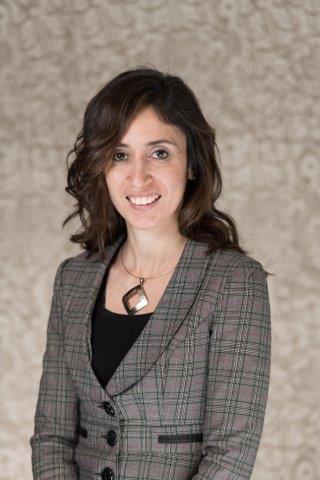 Injy Abbas, Senior Officer, Faculty Affairs
iabbas@aucegypt.edu
Ext: 2241
Abbas works closely with the assistant provost for faculty affairs, providing administrative support. She deals directly with all schools, departments, deans offices, and faculty members, answering their inquiries and helping them navigate any problems they may have.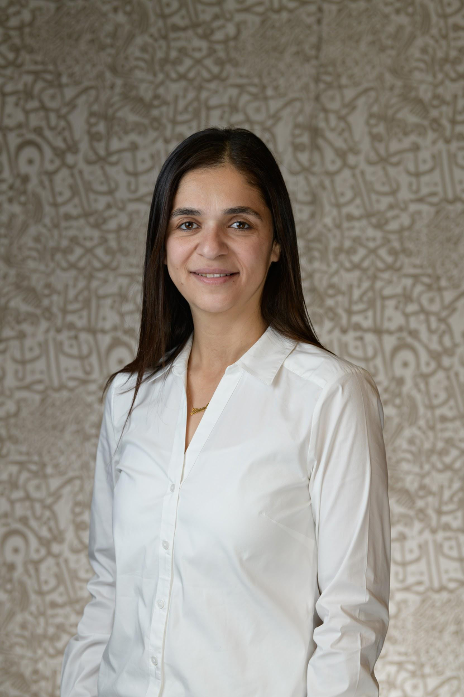 Amal Aly Wanas, Officer, Quality of Education Initiatives
awanas@aucegypt.edu
Ext: 2254
Wanas assists the associate provost, transformative learning and teaching, in coordinating activities, researching relevant documentation, and producing briefs. She assists in the implementation of the various goals and objectives of AUC's quality of education action plan, digital education initiative, and the learning spaces project.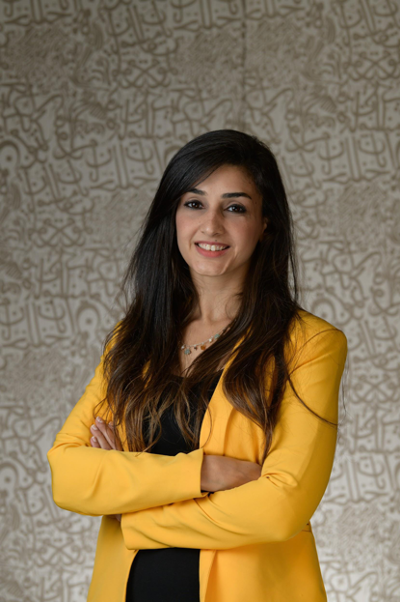 Nada Zaki, Officer, Academic Affairs Planning and Finance
nzaki@aucegypt.edu
Ext: 2183
Zaki works closely with the provost, supporting financial transactions across all AUC academic units. She also handles the daily budget and financial transactions, procurement of equipment in the Office of the Provost.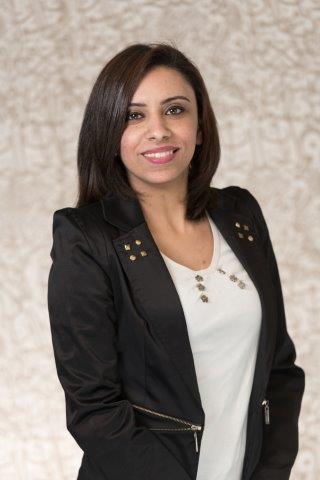 Caroline Nasr, Specialist, Academic Affairs
caroline.nasr@aucegypt.edu
Ext: 2016
Nasr assists with all administrative tasks related to academic and faculty affairs, working closely with the assistant provost for faculty affairs and the administrative and faculty affairs officer. She also serves as a point of contact for calls and visitors to the Office of the Provost.