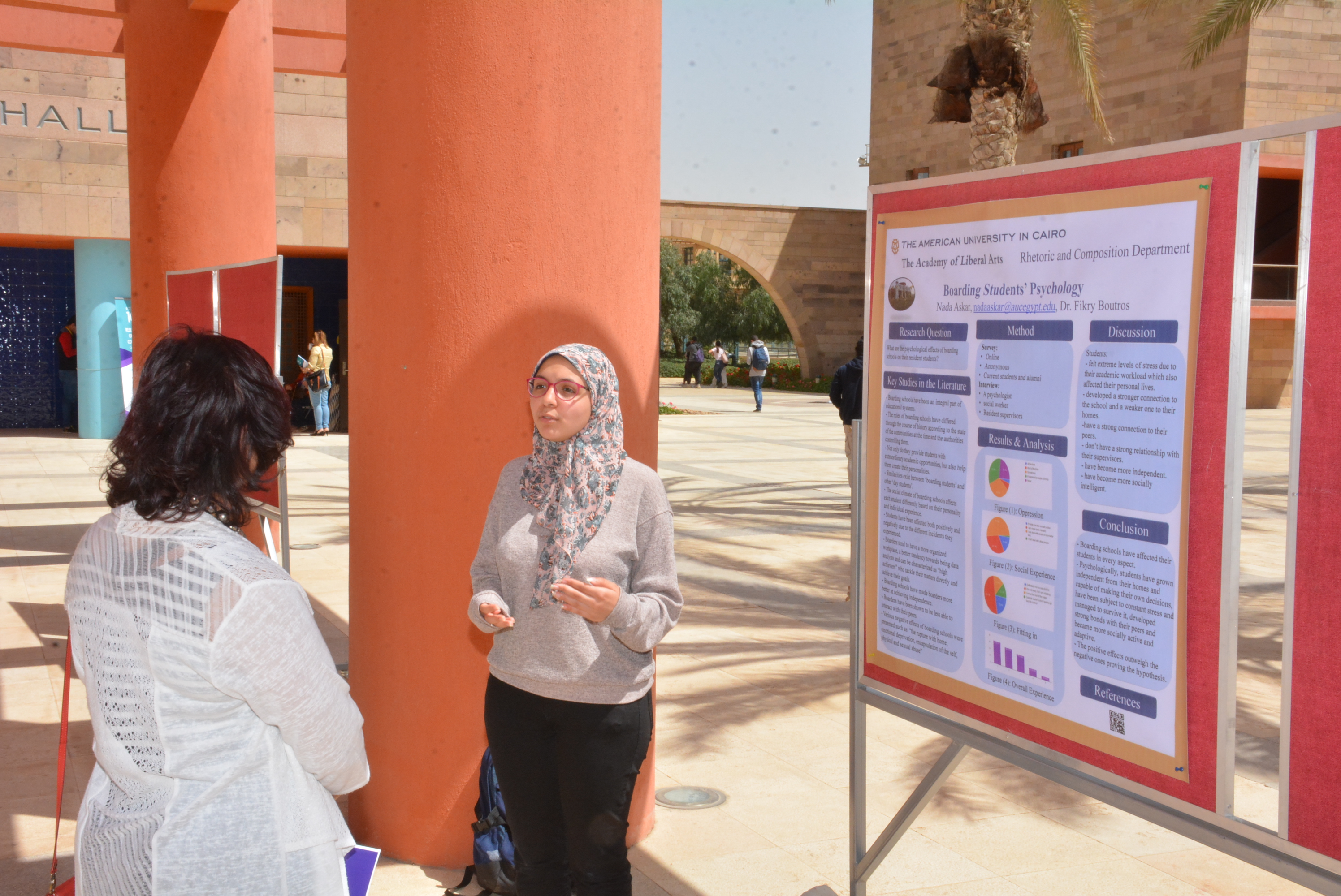 The First Year Research Experience
The Undergraduate Research Program invites all students who wish to present first-year academic work to participate in The First-Year Research Experience (FYRE).
About FYRE
FYRE offers opportunities for students to showcase their best inquiry or research-based projects completed in any 1000-level course: RHET 1010, RHET 1020, Pathways 1, Pathways 2, Scientific Thinking, Philosophical Thinking, Seminar 1023, Seminar 1099, Seminar 1110, or any other 1000-level course.
Research and other forms of project work that demonstrate critical analysis and sound argument will be considered, on a competitive basis, for the FYRE activities below:
FYRE Panels for oral presentation or FYRE research posters presented in the annual EURECA conference. For guidelines, refer to

EURECA

FYRE Corner for papers completed in first-year courses and submitted for publication in the undergraduate research journal. For guidelines, refer to

URJe

FYRE Wall poster competition is held at the end of each semester. The winners have their posters mounted on the walls of the Core Curriculum hallway and the Rhetoric and Composition Department and win a financial award of EGP 1,000.
For guidelines, refer to the section below:
FYRE wall poster competition guidelines and application form
To participate in the FYRE Wall Poster competition, fill out this application form.