Meet the Associates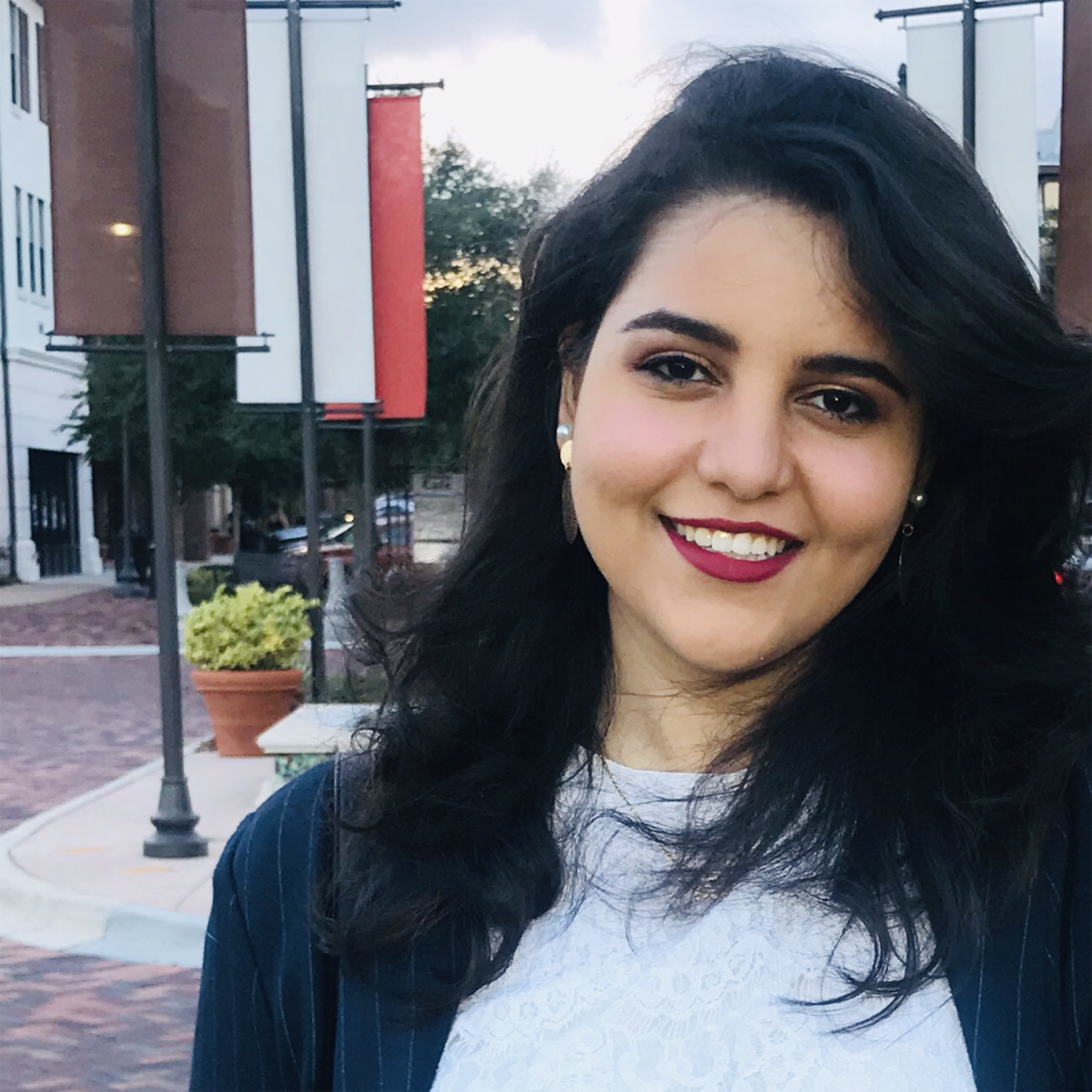 Office of the Dean of Students  
Born and raised in Jacksonville, Florida, Aesha Soliman graduated Summa Cum Laude from the University of North Florida (UNF) with a bachelor in Political Science, International Studies, and a minor in Honors Interdisciplinary Studies. Her interest in US foreign policy led her to represent her university at the US Department of Defense, Bureau of Near Eastern Affairs (NEA), and the Egyptian Embassy in Washington DC. Her fascination with diplomacy and international foreign policy was solidified when she interned at the Political and Economic sections of the US Consulate General in Toronto, Canada. In an effort to embrace her Egyptian heritage, she studied abroad at the American University in Cairo in the fall of 2018. The following year, she came back to the AUC in the capacity of a Presidential Associate at the Office of the Dean of Students. In the future, Aesha hopes to join the US State Department as a Foreign Service Officer. In her free time, she enjoys learning Modern Standard Arabic, watching documentaries, and hanging out with family and friends.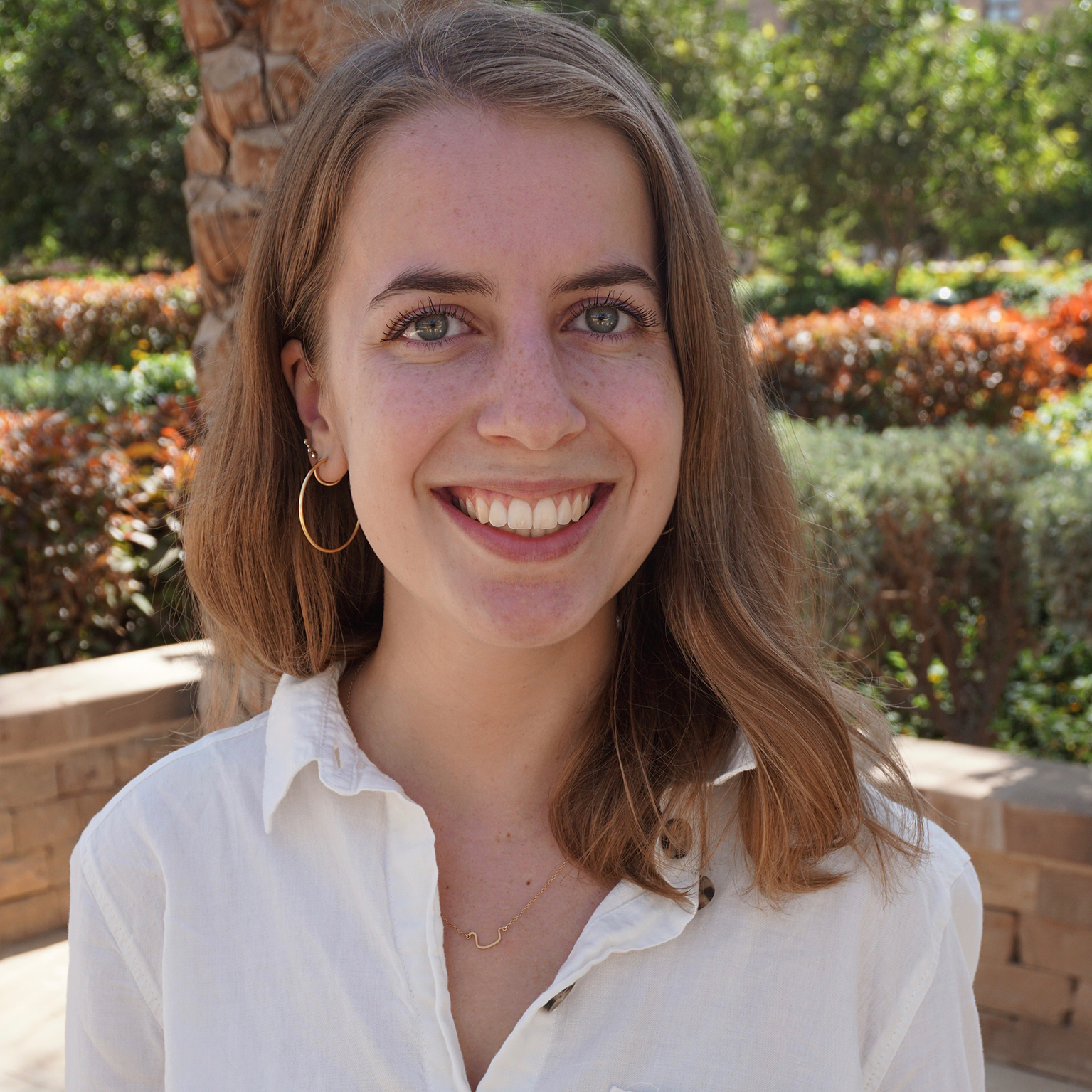 Center for Applied Research on the Environment and Sustainability (CARES)
Anna is from Seattle, Washington and just graduated from Tulane University in New Orleans, Louisiana where she double-majored in environmental studies and international development and minored in history. Living in Louisiana sparked an interest in water management, leading her to work with a local branch of the National Park Service and the Tulane Institute on Water Resources Law and Policy. During the summer of 2017, she intensively studied the Arab-Israeli Conflict through Tulane's Mandel-Palagye Program for Middle East Peace, which took her to Israel, Palestine, and Jordan. She also worked as an outdoor adventures trip leader through Tulane, and she spent her final year in school working for a music education-focused non-profit. In her spare time, she loves being outside, photography, seeing live music and (sometimes) running.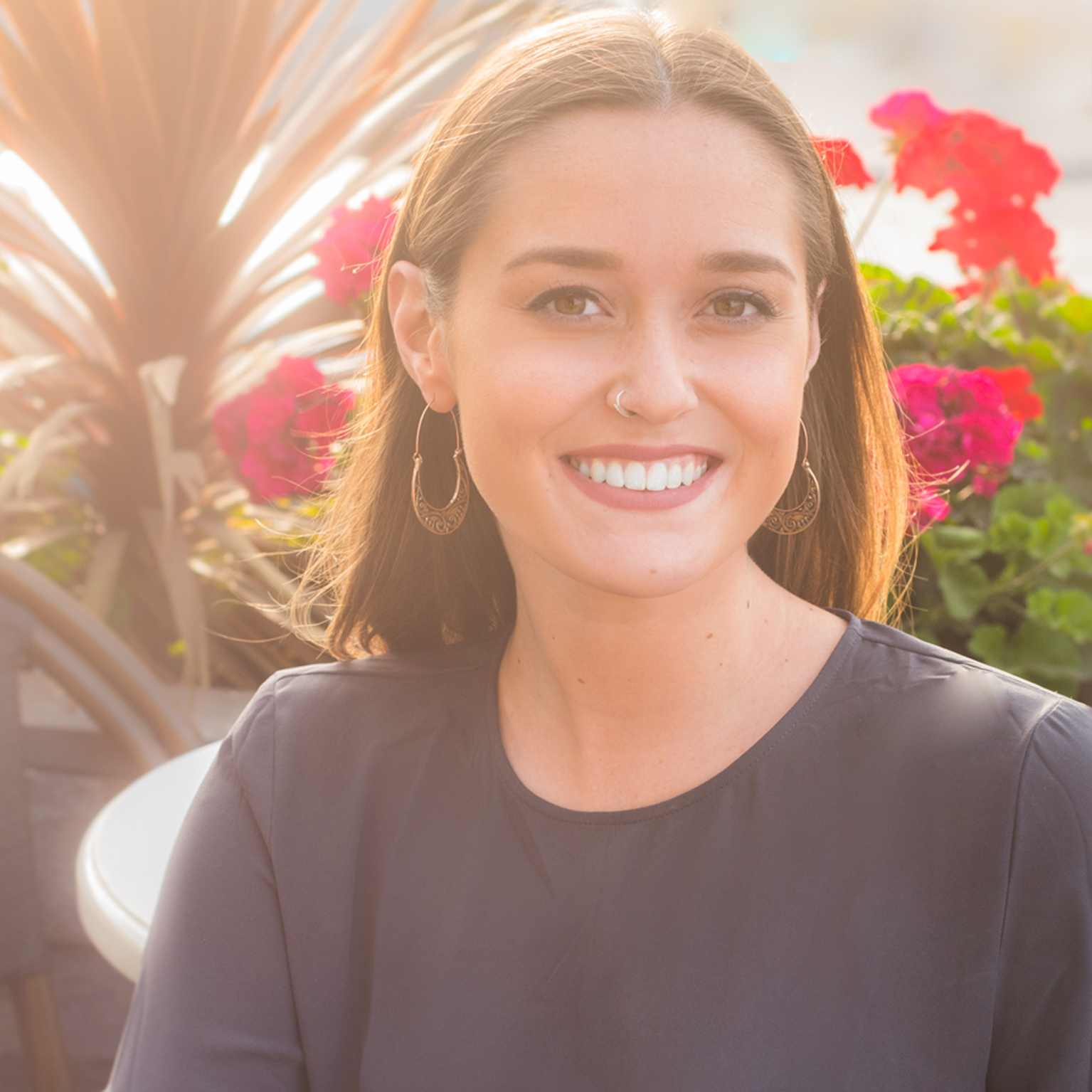 Office of Advancement
Audrey is from St. Louis, Missouri. She graduated from Marquette University, where she majored in international affairs and minored in Arabic and peace studies. Passionate about conflict resolution and women's issues, she spent six months on exchange in Amman, Jordan, studying through a program that explored international humanitarian aid, refugees, and health. After interning for the Jordan River Foundation, a local NGO in Amman, she received funding to conduct a research project in the area on the ways that art therapy can function as a source of healing and empowerment for women in vulnerable communities. She also conducted research on identity politics in Milwaukee's Palestinian community, documenting the oral histories of dozens of women in the area. She is firmly invested in promoting women's leadership, and spent time in Washington, D.C. interning for EMILY's List, a political action committee supporting the election of Democratic women to office. Audrey enjoys art, photography, and making hummus. Rare Books and Special Collections Library
Originally from Leo-Cedarville, Indiana, Colleen graduated from Bryn Mawr College with a degree in history and a minor in Middle Eastern studies. Her studies focused on French colonization of North Africa and subsequent revolutionary movements. Her passion for exploring the silencing of the past and prioritizing the voices of marginalized communities lead her to an interest in archival and exhibition work. While at school, Colleen studied abroad at Sciences Po Paris for a semester and was very involved in Bryn Mawr's dance scene. Colleen has interned in the U.S. Department of State Public Affairs Office as well as in the Library of Congress Benelux, France, and Italy Division, which culminated in a self-curated public display of rare books she worked on. Colleen loves cooking new recipes, embroidering, and petting the AUC campus cats.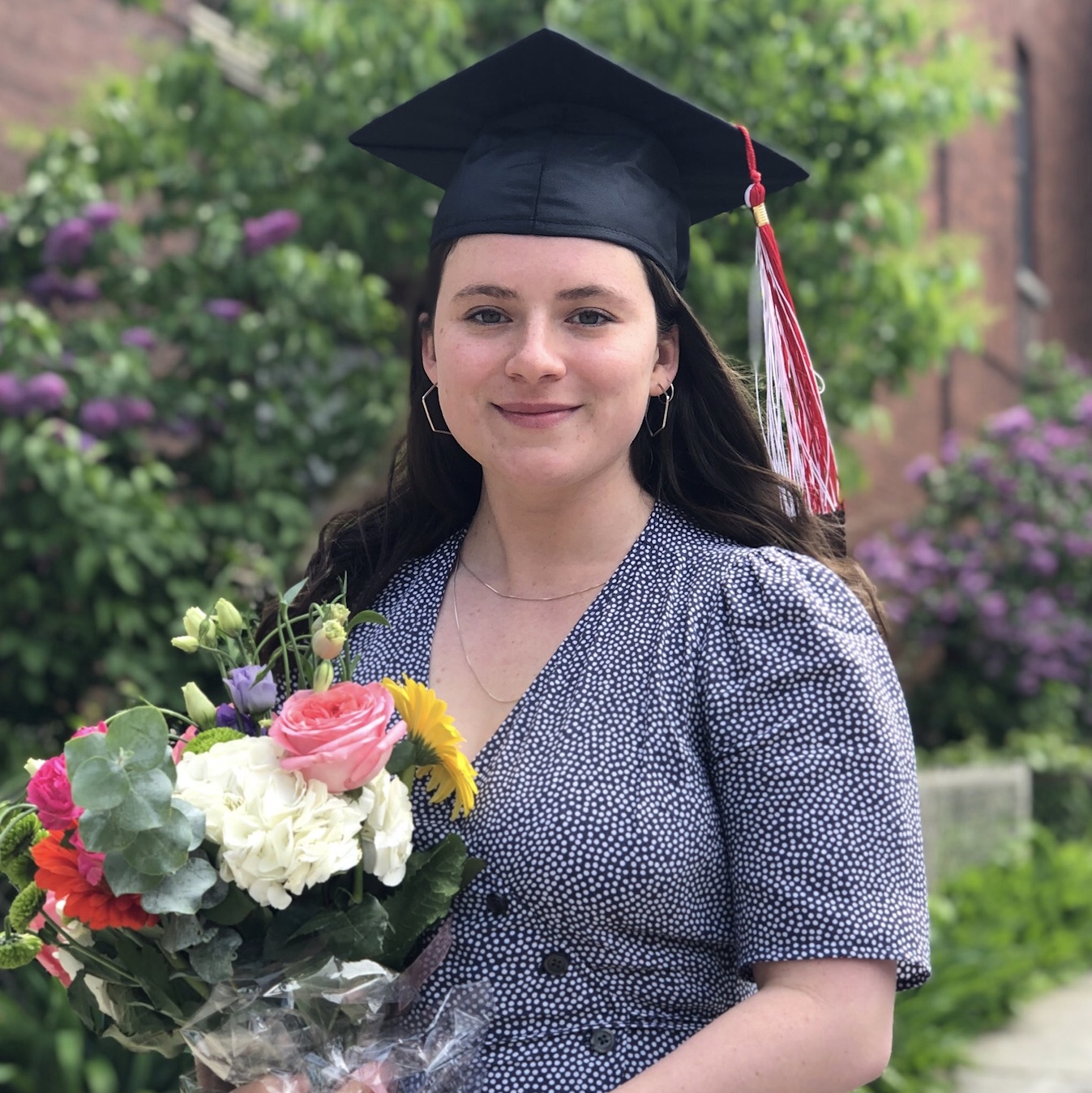 Office of the Dean of Graduate Studies
Geneva is a born-and-raised Jersey girl who graduated with distinction from McGill University, earning a degree in English and Arabic. At McGill, Geneva worked as a graphic designer for several campus organizations and volunteered for the university's active listening service. A firm believer in the political power of art, Geneva had the pleasure of participating as both a musician and an activist in Montreal's DIY scene. Her multimedia art investigates the intersection of embodiment and belonging, especially as it relates to gender and diasporic Arab identity. In 2018, she studied at the American University of Beirut and became the first person in her living family to return to Lebanon since her great-grandparents emigrated. Apart from being the reason her family finally tasted authentic Beiruti hummus, she is proud to have biked 650 kilometers from Switzerland to the south of France with her dad this summer.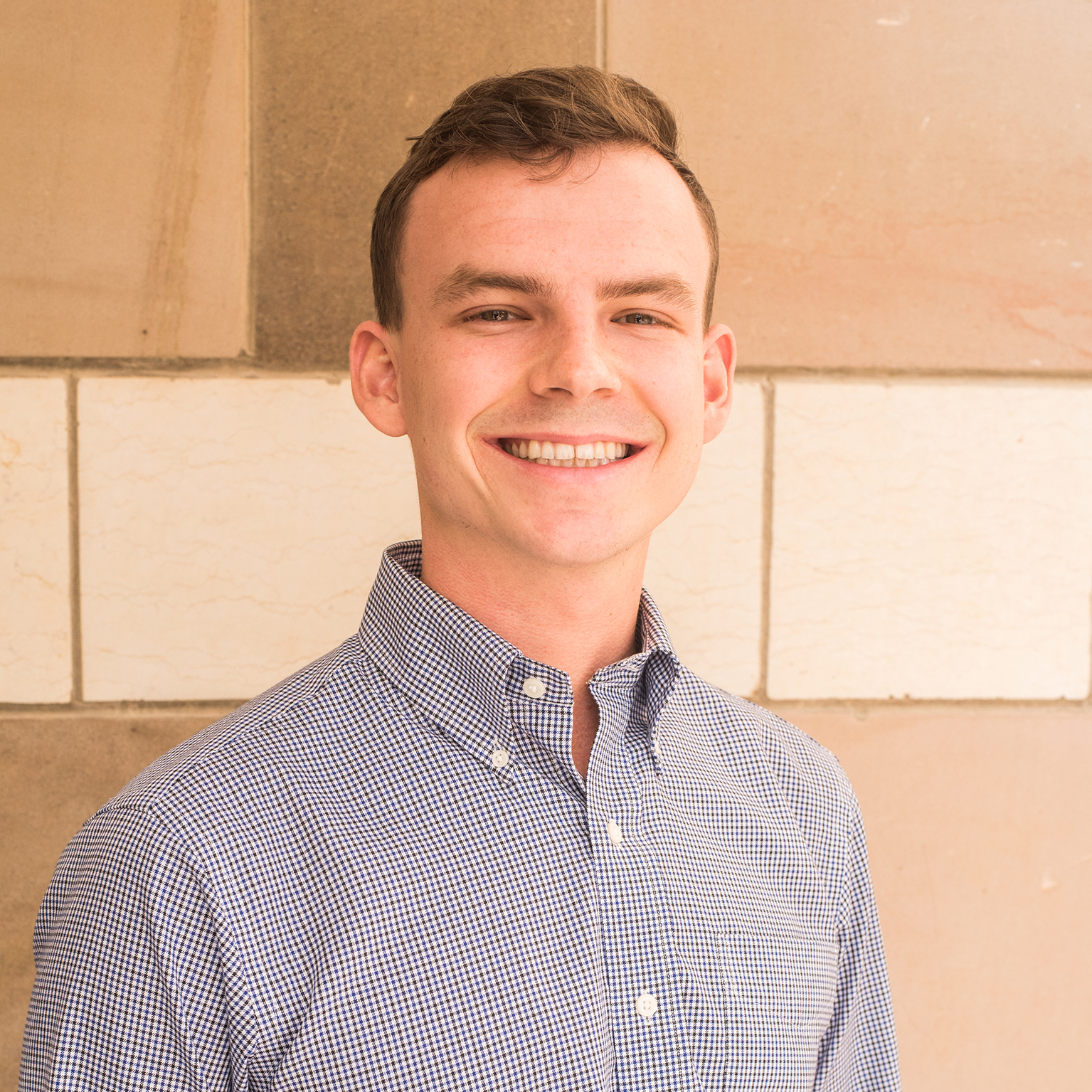 Office of the Vice President for Management and Operations
Matt is from Sacramento, California and received a BA in business economics with a minor in Arabic and Islamic studies from the University of California, Los Angeles. At university, he was a writer and researcher for the Center for Middle East Development. He has also written for the Child Foundation and completed two observer reports for the U.N. Human Rights Council. Another passion of his is HIV/AIDS advocacy which led him to intern for AIDS Walk Los Angeles. Additionally, as the Executive Director of Production of the Pediatric AIDS Coalition at UCLA, Matt oversaw its annual Dance Marathon, the largest student-run philanthropy in the western United States. He loves global affairs and economics and plans on pursuing a career that merges both fields. In his free time, he likes experimenting with the perfect ratio of peanut butter to jelly. Office of the General Counsel and Compliance
Born and raised in Seattle, Nadia graduated from Temple University in Philadelphia where she studied Political Science, Global Economy, Arabic, and Entrepreneurship. At Temple, Nadia worked on local political campaigns, interned at an NGO working to alleviate extreme poverty through legislative advocacy, and volunteered to help newly arrived refugees achieve self-sufficiency in the Philadelphia area. A highlight of her undergrad experience was studying abroad in Amman, where she studied the geopolitics of the Middle East and interned at a microfinance institution dedicated to empowering rural women both socially and economically. Since returning from Jordan, she has worked at two law firms, one in Seattle and one in Philly, and plans to eventually attend law school. In her free time, you can find Nadia eating shawarma, listening to true crime podcasts, or hanging out at the AUC pool. Office of the President
Raised in Roswell, Georgia, Ramya left the South to attend Johns Hopkins University, where she majored in International Studies and fell in love with writing. As an Aitchison Public Service Fellow in Government, she learned how to write for legislators and government agencies training that she applied to her first speechwriting job for former NYC mayor Michael R. Bloomberg. Since then, she has written speeches and op-eds for business leaders, philanthropists, and entertainment figures. Throughout college, Ramya also studied Arabic and studied abroad twice in Jordan, where she conducted field interviews with Syrian and Palestinian refugees. Her senior honors thesis focused on identity shifts among Palestinian-Jordanians in Amman. When Ramya isn't writing, you can find her belting out a tune, lounging outside with a book, or scouring grocery stalls in search of the perfect tomato.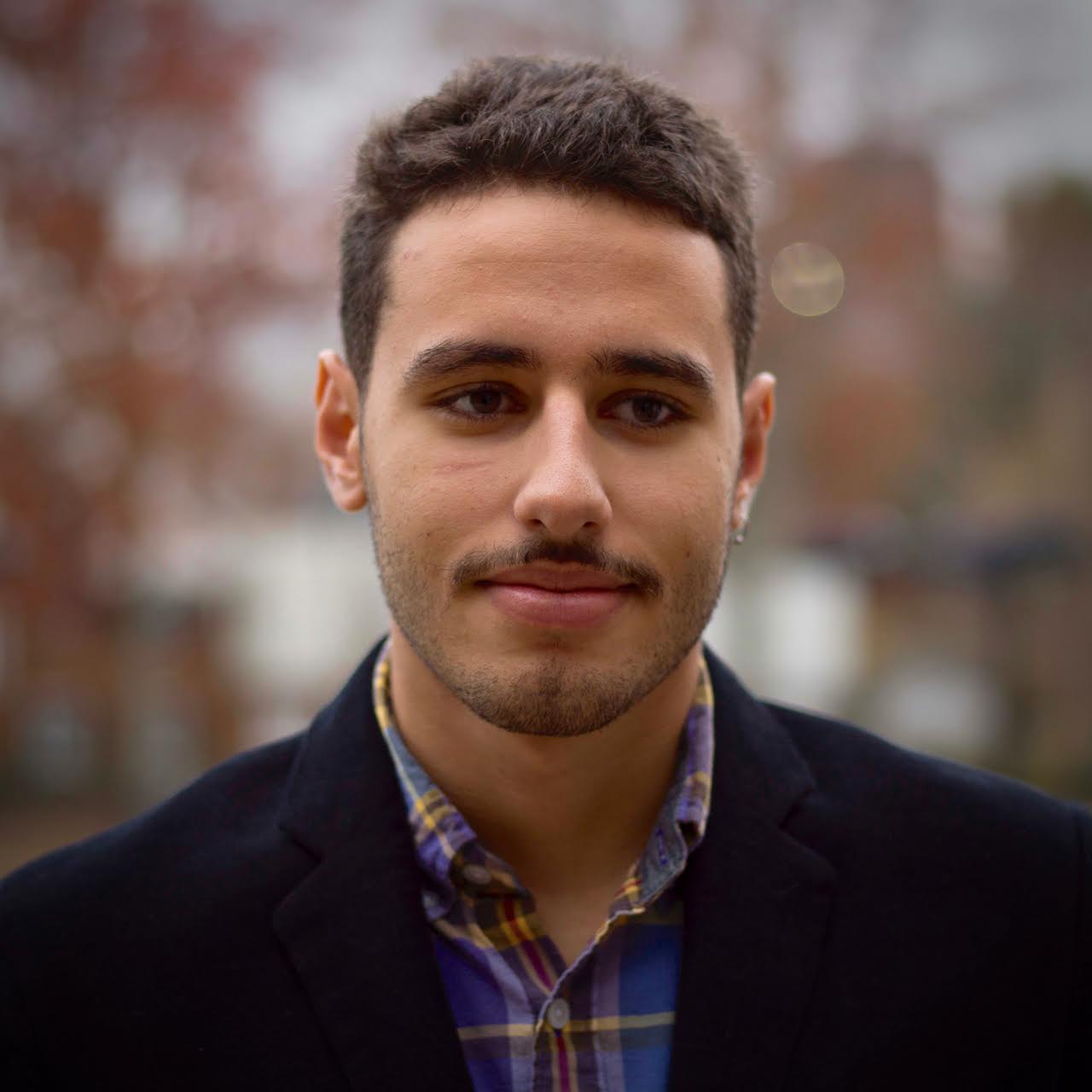 Office of Marketing Communications and Public Affairs
Rashad grew up in Connecticut and graduated Phi Beta Kappa from Oberlin College where he majored in Cinema Studies and minored in politics and MENA studies. Rashad came to Cairo to gain the language skills needed to work in Arab cinema while developing his video production skills at his position in the AUC Office of Communications. Rashad's films have screened at several festivals in the United States and focus primarily on Palestinian generational memory and displacement. He is currently developing his first feature documentary. Rashad enjoys a good Rueben, picking berries, and the television program Curb Your Enthusiasm.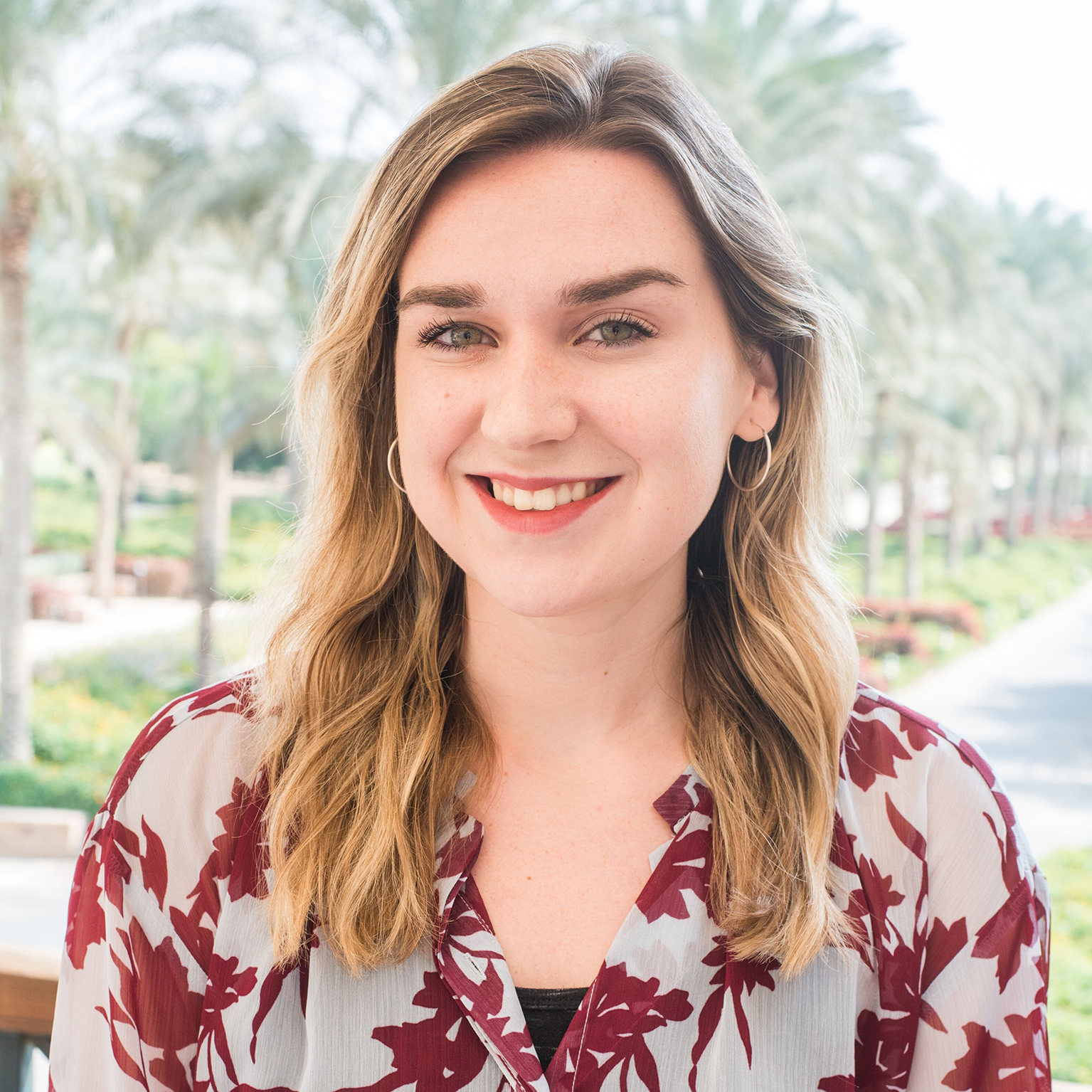 Office of Strategy Management and Institutional Effectiveness 
Sarah Thomas is a Memphis, Tennessee native who graduated with honors from Washington University in Saint Louis in Spring 2019 with a double major in International Affairs and Arabic. Her interest in Arabic led her to study in Meknes at the Arab American Language Institute in Morocco and in Amman with the Middlebury Jordan Program. She became interested in migration policy and the study of the Middle East as a region early on at WashU, where Thomas worked in the Political Science Department, was a member of Sigma Iota Rho International Relations Fraternity, and was the Co-Founder of the Arabic Language and Culture Club. Thomas has interned at the US Embassy in Abu Dhabi, focusing on public diplomacy and cultural programs between the US and UAE, and upon her return stateside, she continued to intern virtually with DOS on a project promoting social entrepreneurship in Libya. She has worked with displaced populations in both US and Egyptian contexts with the organizations Jiran Arabic Community Action Summer and Refuge Egypt. She is interested in further exploring the intersection of migration and US-Middle East foreign policy. 
In Egypt, when she's not writing talking points or analyzing data for the SMIE Office, she spends her free time writing for The Cairo Review of Global Affairs, practicing Egyptian Arabic, and consuming too much Nescafe.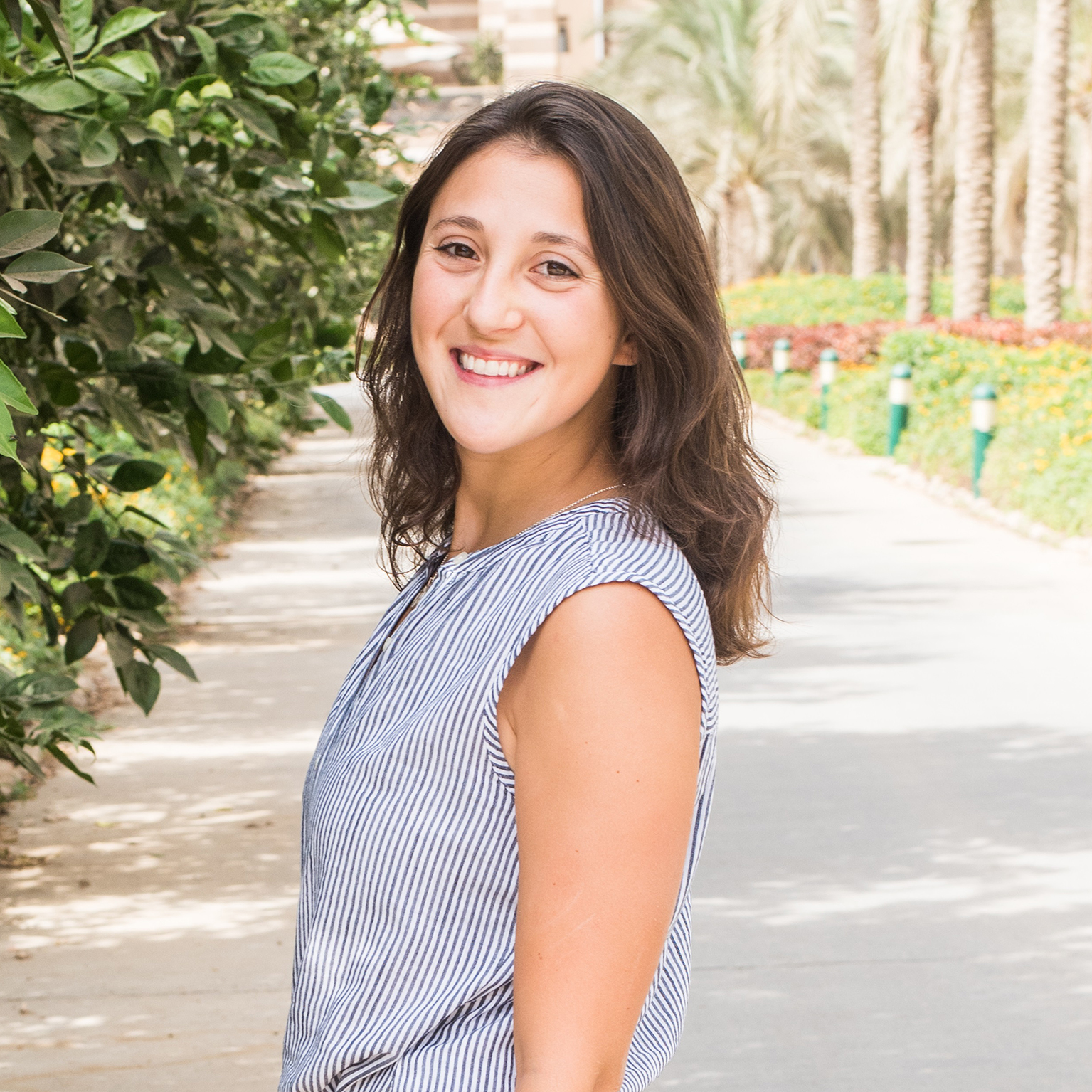 Office of Sustainability
Originally from Rochester, NY, Sydney graduated from Connecticut College with a degree in environmental studies and economics. During her time at Conn College, Sydney was able to explore her environmental interest through both campus outreach and academics. She worked for the Office of Sustainability and led many campus-wide initiatives relating to sustainable agriculture and food waste, including a student-run composting program. As a scholar in the Goodwin-Niering Center for the Environment, she conducted a research project on agricultural water pollution and toxic algal blooms. She also interned with the Oregon Environmental Council in Portland, OR where she researched policies around reducing agricultural pollution. Although most of her undergraduate work focused on food systems, Sydney is passionate about all areas of sustainability. In her free time, she enjoys hiking, swimming, exploring new areas, and sitting in coffee shops. Career Center
A native New Yorker, Tara graduated from Villanova University where she majored in communications and political science with a concentration in film studies. Her love of movies and filmmaking grew when she was introduced to Villanova's Social Justice Documentary Program. Throughout her college career, she worked as a co-producer and cinematographer for two documentaries highlighting different social issues in the community. The first film was about Pennsylvania's overwhelming prison population and her second about the opioid crisis. Her love for multimedia journalism continued when she studied abroad in Prague for a semester, interning for the Czech Republic's Fringe Festival. Tara enjoys watching Villanova Basketball, Rick and Morty, swimming in the ocean, and cream cheese bagels (which she has not yet found in Cairo, but hopes to).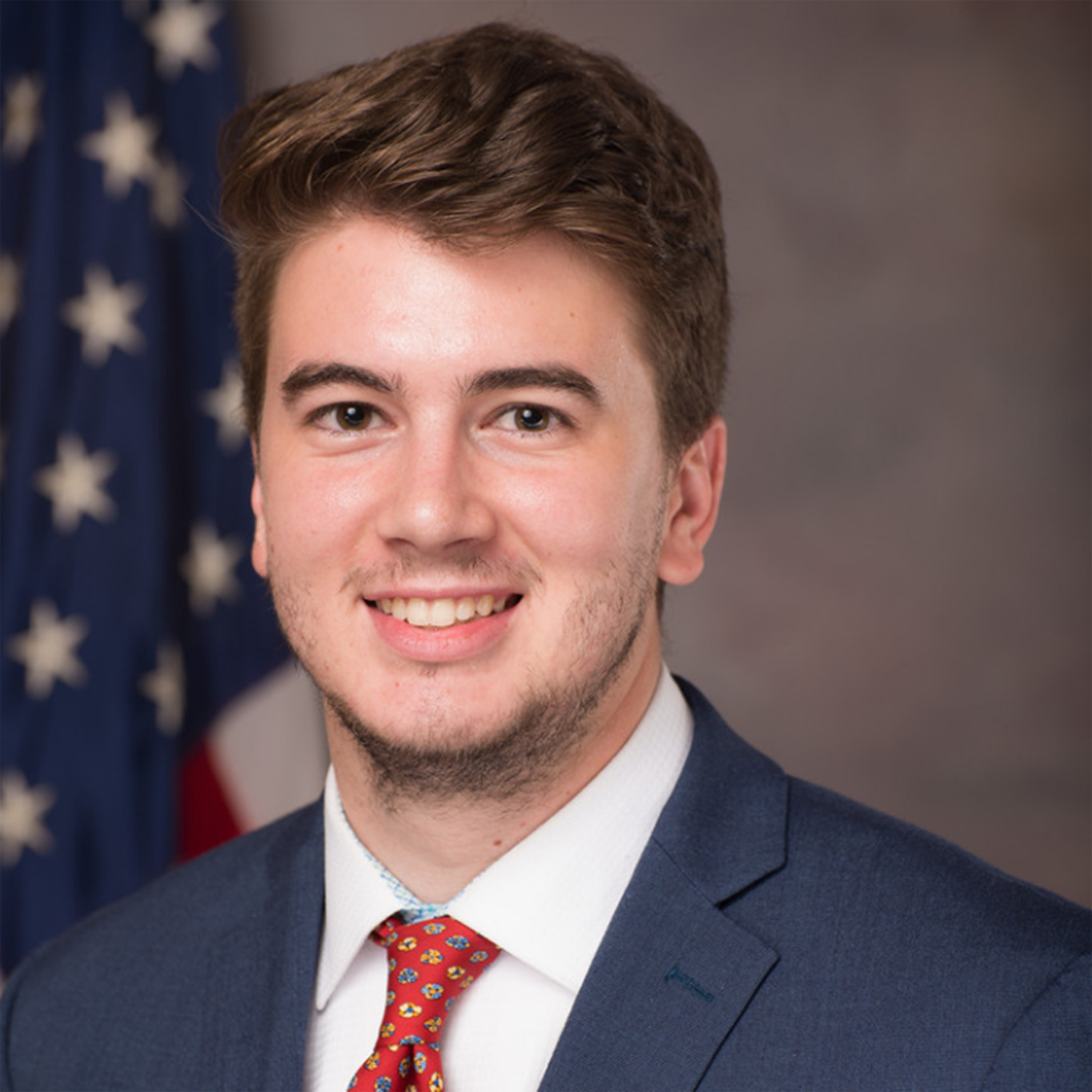 Office of the Provost
Originally from Boston, Massachusetts, Crass graduated with a degree in International Studies and Arabic from Dickinson College in Carlisle, Pennsylvania. While at Dickinson, he spent his junior year in Amman, Jordan, where he studied regional politics and Arabic, while interning at the Amman Center for Human Rights Studies. He also spent a summer in Washington, DC, interning for the Near East South Asia Center for Strategic Studies, where his research focused on Syria and Palestinian politics. Additionally, he did research for GeoEconomica, a geopolitical consulting firm, on the effect that oil revenues had on Saudi Arabian foreign policy in Jordan. He wrote his senior thesis on the extent to which various foreign actors were pursuing neo-imperial designs in the Syrian Civil War. In his free time, he enjoys watching soccer and listening to music.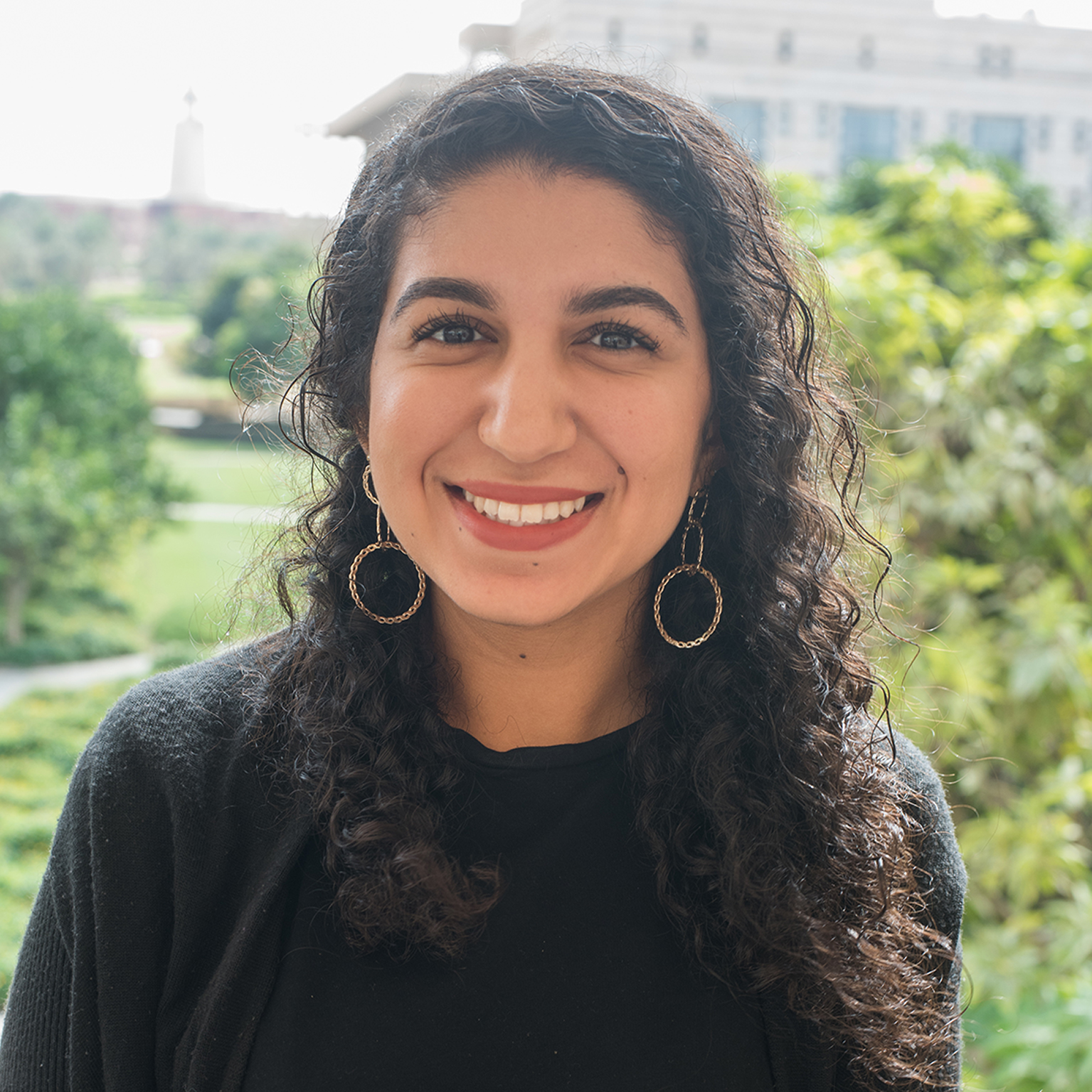 Office of Marketing Communications and Public Affairs
Born and raised in Charlotte, North Carolina, Yakin graduated from the University of North Carolina at Chapel Hill with degrees in Broadcast and Electronic Journalism, Global Studies, and a minor in Arabic. Yakin's decision to study the Middle East came from her deep interest in the region during the time of the Arab Spring. Her love for talking to people, telling stories and learning about new things is why she decided to get into journalism. During her four years at UNC, she volunteered and interned with different organizations that work with Syrian refugee families to help them resettle into their new lives. Additionally, she anchored and produced news shows and spent her last semester working in the field of data-driven journalism to produce news stories about housing evictions in North Carolina. In the summer of 2018, Yakin worked at People Demand Change in Washington, DC, where she was able to work on humanitarian projects in Syria and Yemen. Yakin's favorite thing about Cairo so far has been the food (especially the Koshary) and feluccas on the Nile (at sunset). In her free time, you'll find her paying soccer, watching YouTube or just chilling with friends.