World Health Day: Recognizing AUC's Dedicated Medical Staff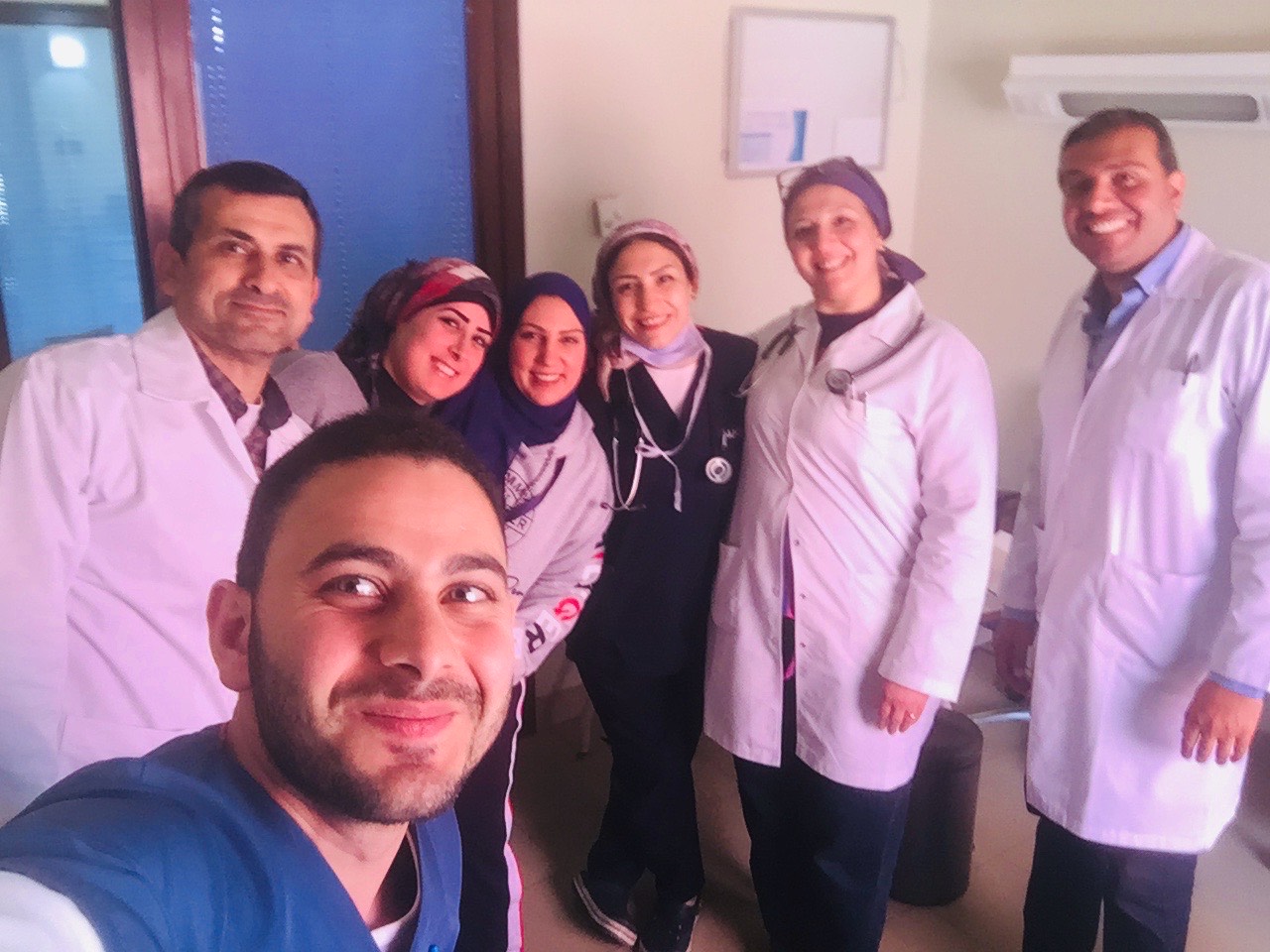 Our medical staff are at the frontline of fighting COVID-19 and keeping the AUC community safe and healthy. Let's remember to thank them for their hard work and dedication to their mission. News@AUC spoke to some of the staff at the Office of Medical Services to hear about their roles during this time and what they want the community to do to stay safe. 
Dr. Mohamed Amin, head of medical services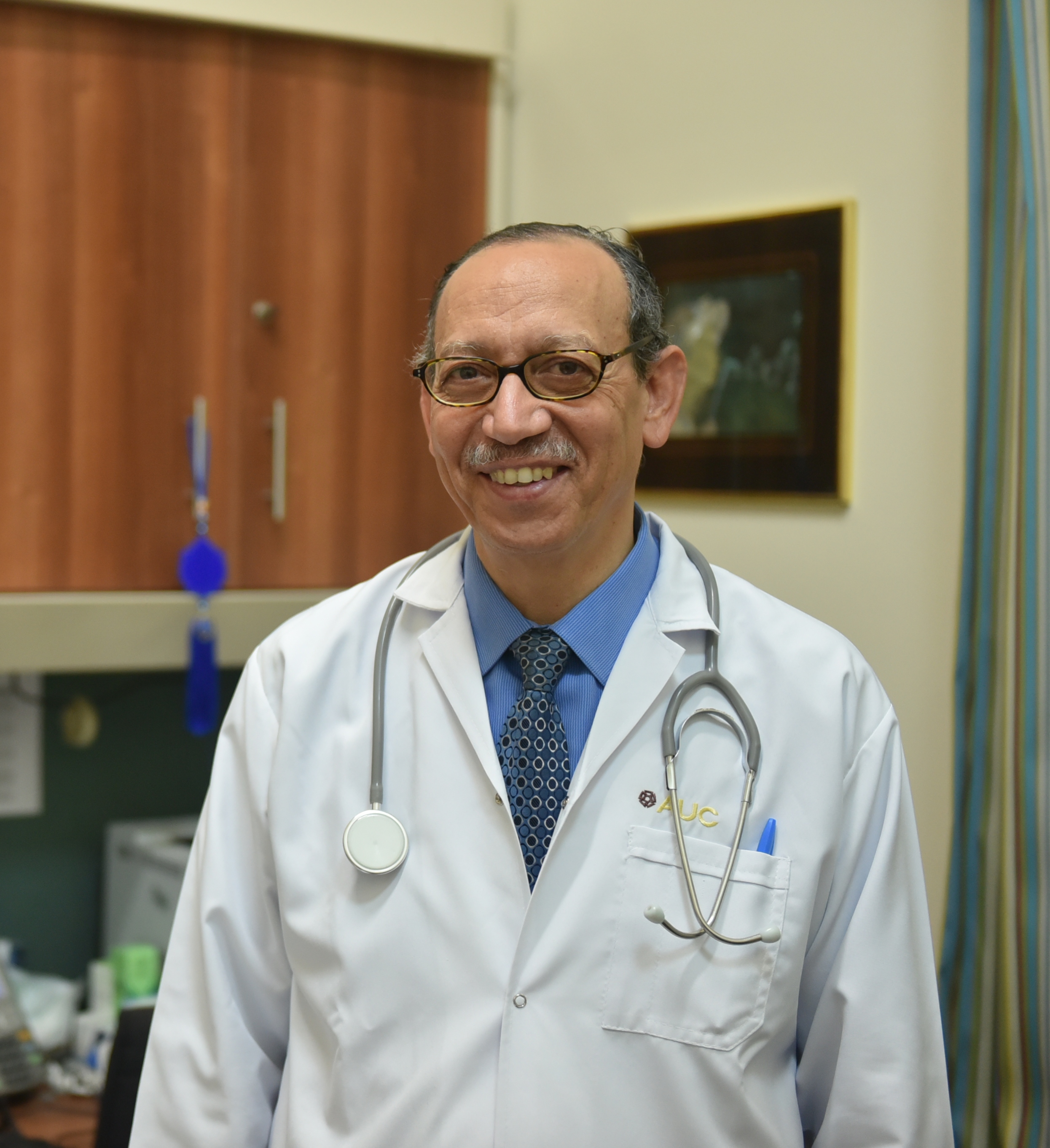 "As a team, we always strive to do our best to keep the community well-informed, safe and healthy. When dealing with the COVID-19 pandemic, we followed a number of steps to keep the entire AUC community safe and properly informed. We have been in direct contact with Egypt's Ministry of Health and the World Health Organization to stay updated on the situation and keep everyone aware. At the clinic, we designated a separate examination room with dedicated staff (a physician and a nurse) for patients with flu-like symptoms and took care of every case and followed up with it. We adhered to all international protocols in dealing with patients and disinfecting the room and areas around it. We worked with the Office of Facilities and Operations to install hand sanitizers all around both campuses. We have a hotline and landline dedicated to answering any of our community's inquires around the clock. Our team continues its commitment to serve the community and make sure all their medical services and inquiries are fully taken care of."
Dr. Suzan Fouad, assistant director of medical services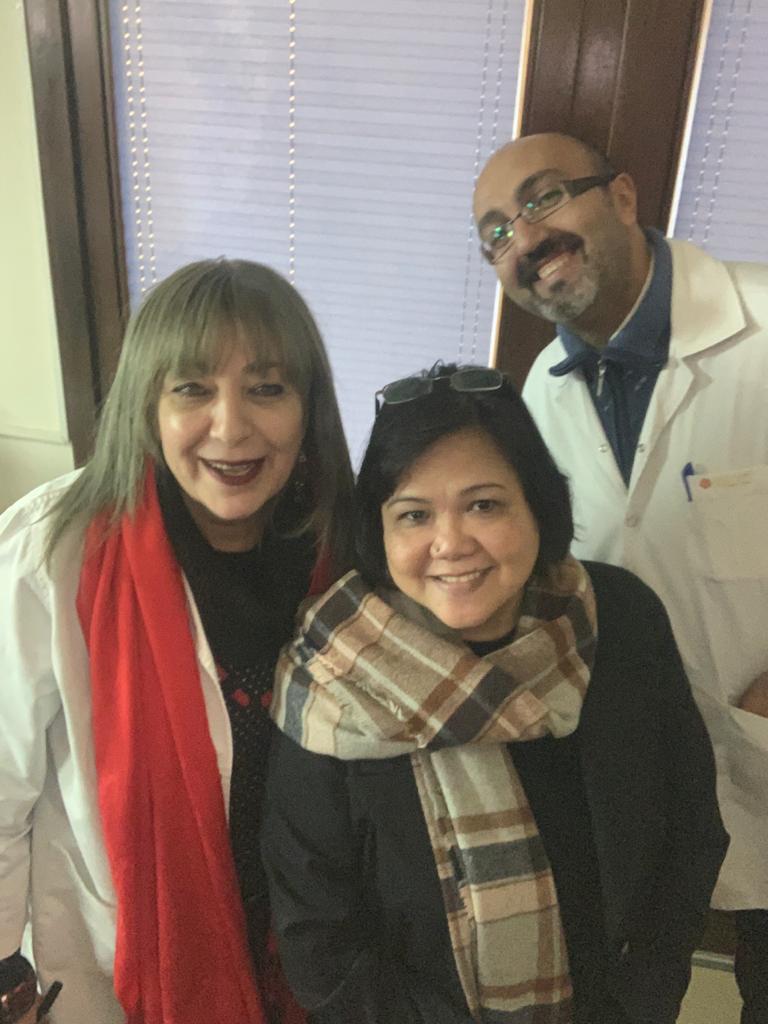 "My team of doctors and nurses and I are very committed to the AUC community, especially our students, so we are doing our best to keep them safe. Personally, I believe following the rules and taking preventative measures is easier, less expensive, and more potent and successful than than any treatment. As a medical team, they call us the white army, and this is true. Since COVID-19 started, we have been working at both clinics: Tahrir Square from 8:30 am to 9:00 pm, and  24/7 in New Cairo. To give you an example of how dedicated we are to our jobs and to our beloved AUC community, I had an acute typical angina and two lacunae brain infarction due to severe stress during the first week of February. I traveled to the United Kingdom to continue my treatment there. I returned back from the UK on February  27 and continued my work on the first of March at the New Cairo clinic, examining patients, reassuring them, meeting with my supervisors in office or Zoom meetings to discuss local and global information and updates on COVID-19. We're also giving instructions to our team of physicians and nurses, and following up with them and with the Ministry of Health."
Dr. Ahmed Abdel-Moamen, physician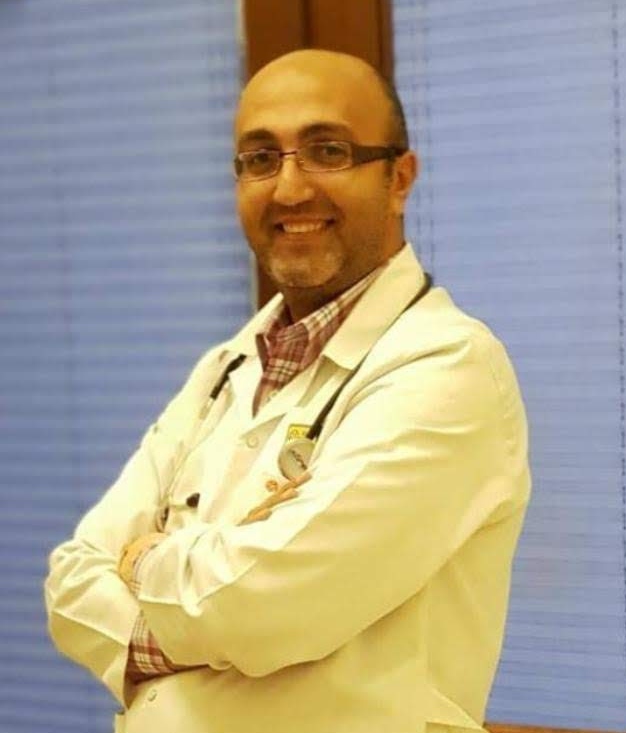 "The COVID-19 pandemic is a great challenge to the whole world, and physicians are at the front lines confronting this massive threat to humanity. As a physician at the AUC Office of Medical Services, and as an internal medicine specialist, I do my best to provide medical service of excellence to the AUC community according to the most updated guidelines. Our medical teams at AUC Clinics, both in the New Cairo and Tahrir Square campuses, are keen to provide reassurance, guidance and help to all of the AUC community regarding prophylaxis against COVID-19 as well as examination of suspected cases. We are carrying on our duties despite all the risks of our medical practice and continuing our noble cause to protect the AUC community."
Dr. Bassem Gamil, physician
"The main arm and vision of AUC's medical team is to deliver the best medical care and services to all AUC students, faculty and staff. We do this on a daily basis, whether taking care of all patients and their inquiries, handling emergencies in the most efficient way or raising awareness in the community to keep everyone safe and well-informed. This continued and was well-implemented in dealing with the COVID-19 pandemic. We have a team of the best physicians and nurses who were there to examine anyone who felt any slight flu symptoms and followed up on every case. The Office of Medical Services put in place various procedures that were circulated to all the AUC community and continued to best serve anyone, even when operating with minimum staff members. We kept monitoring the medical services email to guarantee all insurance subscribers are receiving their medications and prescriptions without any delay --- a role played efficiently by Dr. Marwa Al-Araby, Ms. Sarah Ahmed and Ms. Sherihan Salama in a remarkable collaborative team environment."
Ahmed Khafagy, nurse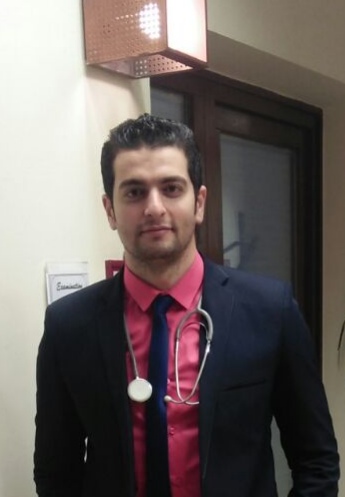 "Nurses are always taking risks to care for patients with different types of infections and diseases. As a nurse, I have a responsibility toward myself, my family and my patients to do my best to keep people safe and healthy. The role of medical staff during this pandemic is , first of all, to take every possible precaution to protect themselves from infection; teach people about the signs and symptoms of COVID-19 and about healthy food; and provide psychological support. You can stay safe by staying at home to avoid contacting or spreading the virus. Wash your hands, and keep up with personal hygiene. I want people to know that there's a difference between carefulness and horror. We have to try to be mentally strong to fight this."
Sherihan Salama, senior administrative assistant, Office of Medical Services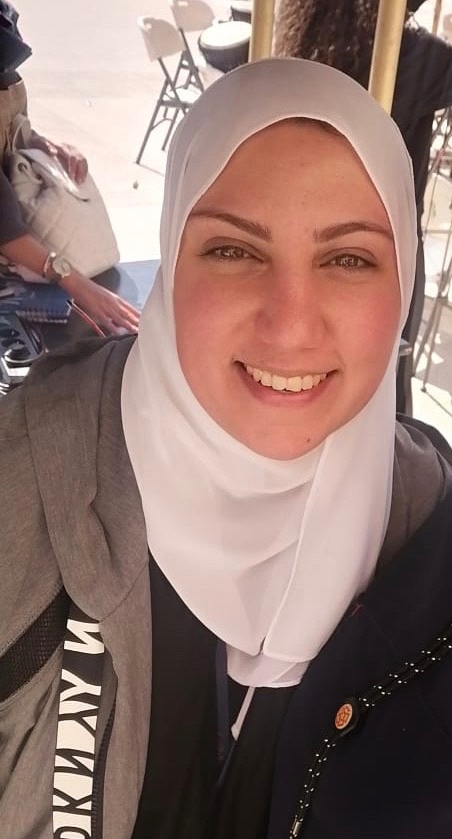 "The Office of Medical is one of those offices whose functions cannot be postponed or done remotely since it depends on serving our community and taking care of its health. I have never worked in any medical-related position before, but seeing how the team is dedicated and responsible, especially in times of emergencies and crises, motivates me so much and makes me willing to do more for the whole community. Our team is not just serving the community, but is actually making sure everyone is safe, healthy and taken good care of."