Leaving Her Stamp: Egypt's Leading Women as Postage Pioneers
AUC graphic design graduate Maha Hesham '19 became a city sensation with her senior thesis: colorful postage stamps depicting historical Egyptian female pioneers, from Um Kulthum to Doria Shafik and Huda Sharawi. 
For Hesham, the project was an opportunity to raise awareness of these impactful women and the unequal representation they've been given within historical narratives and popular culture.
"We have so many female leaders to be proud of, and people have no idea," she explained. "I wanted to create stamps that would value these women and discuss their significance -- bringing them some measure of equality."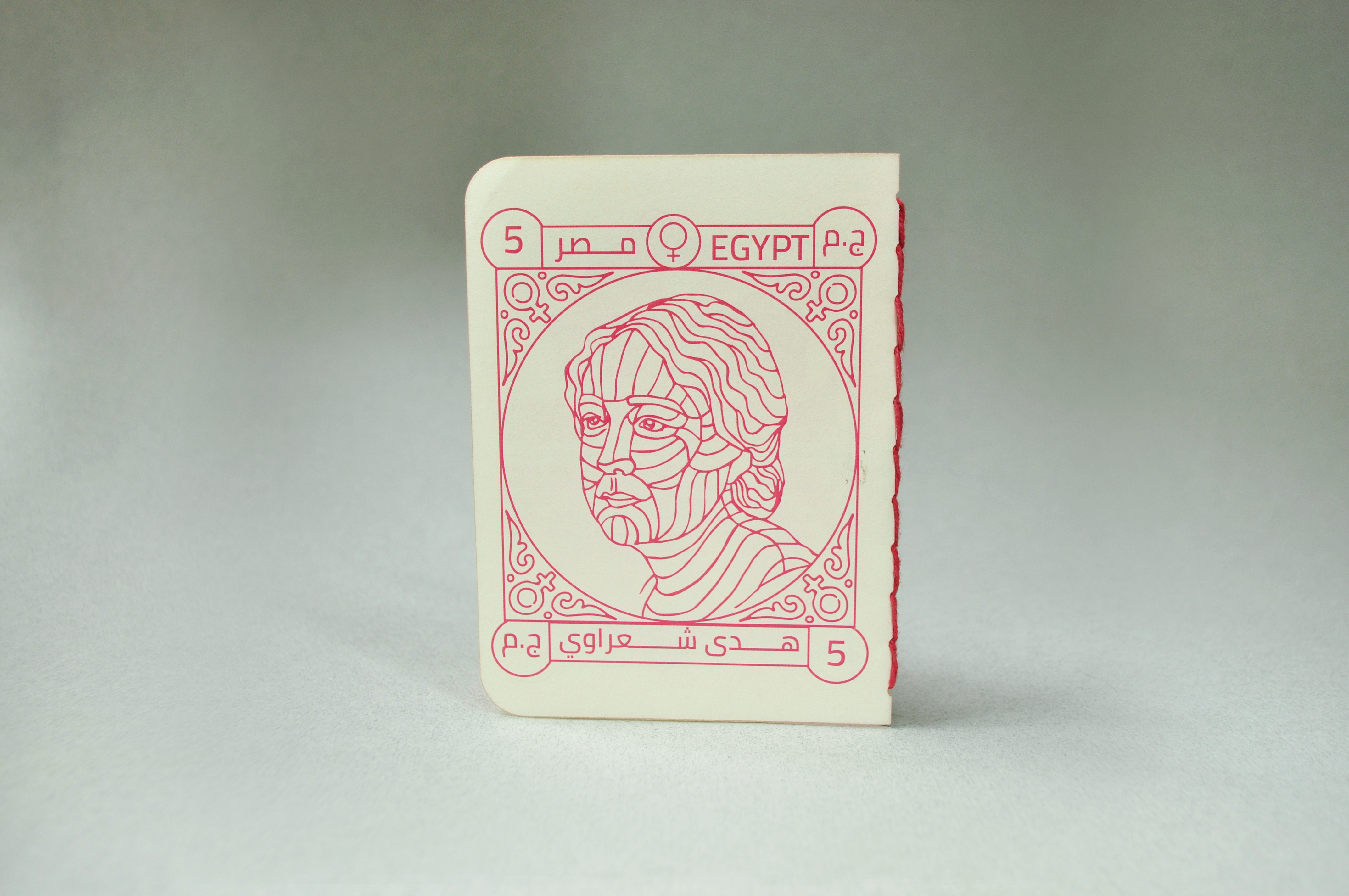 Picking Postage
So why did she choose stamps as her medium?
Hesham wanted to pursue a subject that could incorporate her passion for illustration. "My first idea was to design the stamps that go in passports," she said. However, when she proposed the idea to her professor, the teacher thought she was referring to postage stamps.
"I thought it was an interesting idea, and I decided to look into it," she confessed.
Hesham started her research broadly, first looking into the history of postage stamps and then focusing on Egyptian postage stamps specifically. Using the AUC Library as her main resource, Hesham discovered that something as seemingly innocuous as a stamp had a rich history and a variety of purposes.
"I found so many uses for postage stamps -- of course their primary function is to prepay mail, but they're also a form of propaganda. They can advertise for things like the opening of a new hotel or the Art Deco movement," she explained. "They also have touristic value. If you send a letter from Egypt to the US and it has Egyptian monuments on it, you can get a sense of what Egypt has to offer."
According to Hesham, the first Egyptian postage stamps were ornamental and detailed with Turkish script. After becoming an independent country, the new motifs in Egyptian postage became symbols of the country's vast history, like the Giza Pyramids and the Sphinx."
"Looking at these stamps, you can see how Egypt saw itself and decided to represent itself," she explained. "These stamps really are an important method to record history." She also saw historical figures represented in these stamps -- leaders, scientists and changemakers who were contributing to society at the time.
A Commemorative Stamp
From her research, one thing stuck out to Hesham: You could learn a lot about a country's values through its stamps. And by looking at Egypt's historical stamps, she realized that they were used to pay more tribute to men than to women.
"This is when I decided to start researching Egyptian female leaders," she stated. And for Hesham, this research was eye-opening. "I learned about so many female pioneers between the 1920s and the 1960s whom I had never heard about," she exclaimed.
She decided to choose nine women to represent in her stamps, and she picked women whose stories moved her. These were Amina Al Said, a writer and magazine editor; Suhayr Al Qalamawi, an academic and journalist; Lutfia Al Nadi, the first female pilot; Doria Shafik, an activist and writer; Huda Sharawi, a feminist and activist; Moufida AbdelRahman, a pioneering female lawyer; Sameera Moussa, a nuclear researcher; Um Kulthum, the famous Egyptian singer; and Safiya Zahgoul, a political activist and revolutionary figure.
During the process, Hesham also sat in on a meeting of a philatelic (i.e. stamp-collecting) society in Cairo. "If I'm going to design something, I need to have a target market," Hesham explained. Originally, she had considered making her stamps digital, since traditional postage has fallen out of use in Egypt. However, after meeting members of the philatelic society, she realized that there are people out there keeping stamps alive. "Maybe I should do something for them," she posited.
Making Mail
Once Hesham decided the stamps would be physical instead of digital, she began the design process.
For the representation of women on the stamps, Hesham decided she wanted to incorporate all the colors of the rainbow. She drew the leaders vividly in bright hues -- symbolic of hope. She decided to number the stamps 1, 2, 3 and 5 since these were the most common values for vintage stamps at the time the women depicted on them were alive.
"I experimented with so many art styles from pointism to monochromatic, but then I started with lines, and I realized that minimalism is in right now and that just simplifying everything to lines was the way to go," she said, explaining her stamps refined look.
Hesham's project touched a chord with people. After the final exhibition of her thesis, someone from Women of Egypt reached out, writing an article about her stamps for International Women's month. Since then, Hesham has been interviewed by more than six news sources about her project.
"Even now it's very hard to process. It still feels like a dream -- so surreal," Hesham exclaimed.
So where will Hesham go from here? "It would be so nice to see Egypt develop the production of these stamps," she suggested. "There is still a debate over whether I should make then a collector's item, print them or sell them in local bookstores."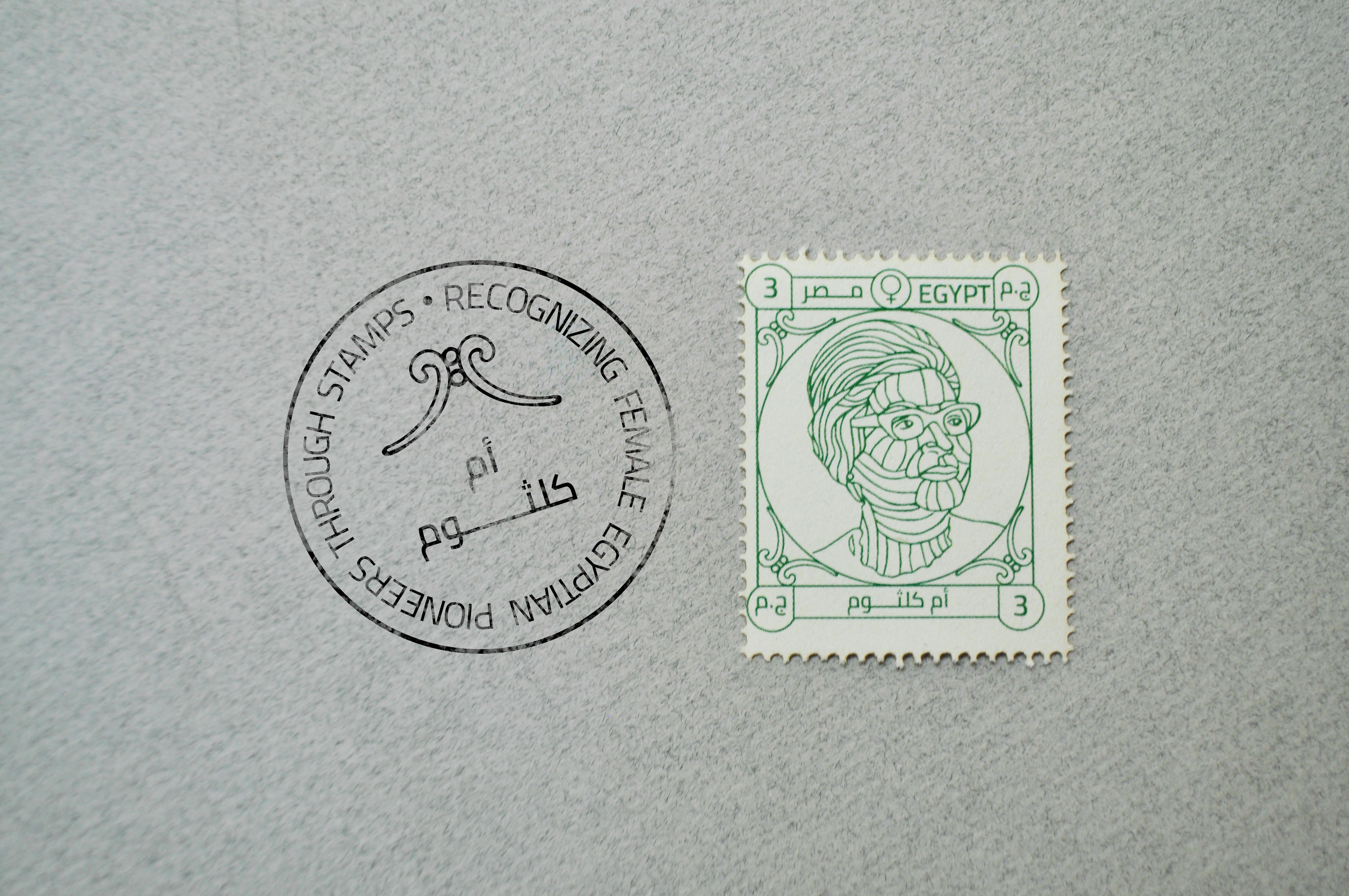 According to Hesham, a lot of people are getting into stamps these days, even outside of the philatelic society. "Vintage things are coming back into fashion," she explained. "More and more people are getting into it."
And what else is on the horizon for Hesham? "I want to continue to create art that raises awareness about important issues," she stated.
In the end, her stamps are at once an artistic homage to female leaders, a feminist story and a beautiful collector's item.
"They are like miniature paintings -- masterpieces," she stated.
Want to learn more about Hesham and her work? Check out her website here.