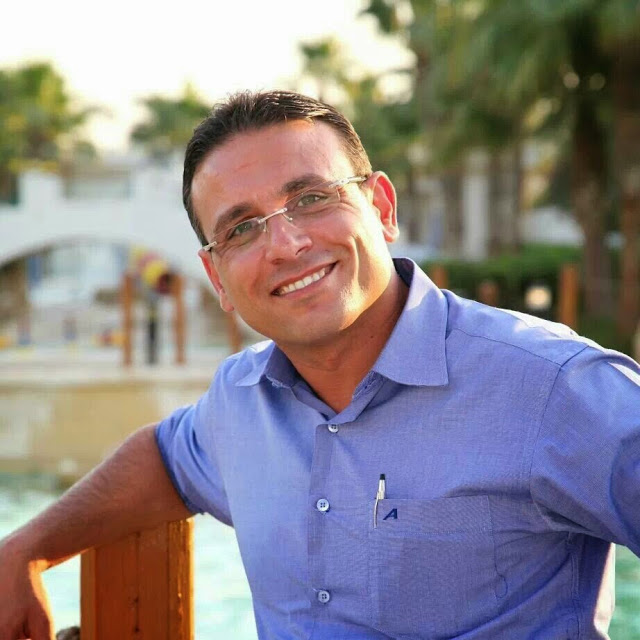 Hakim
Meshreki
Position
Assistant Professor
Department
Department of Management
Profile
Brief Biography
Hakim Meshreki is an assistant professor of marketing at the American University in Cairo. His main research interests are related to international marketing, consumer behavior and branding with special emphasis on country of origin research, value research and brand equity. Since 1999, Meshreki is a Partner and commercial director at Mena Company for Adhesives Technology "Menatec" which is a family business. Since he joined it, he contributed to the turnaround of the company through defining and managing its strategic growth through key internal projects and partnerships with key international players where he was a key person during negotiation, market research and evaluation phases. Meshreki is also an active board member in Orange International Company which is a newly founded with a main specialization in the food and beverage business. Its aim is to create and manage high-quality, food brands for consumers all over the world starting from Egypt and growing through the MENA region. He has also delivered several trainings in the fields of branding, consumer psychology, advanced statistical analysis, marketing research and strategy. Meshreki holds a PhD degree in marketing from Nottingham University Business School.
Mourad, M., & Meshreki, H. (2019). Brand equity in higher education: Comparative analysis. Studies in Higher Education
 Bassiouni, D., Hackley, C., & Meshreki, H. (2019). The integration of video games in family-life dynamics: An adapted technology acceptance model of family intention to consume video games. Information Technology & People
  Rady, A., Meshreki, H., Ismail, A., & Núñez, L. (2019). Variations in Valuation Methodologies and the Cost of Capital: Evidence from MENA Countries. Emerging Markets Finance and Trade, 1-18   
 Bakr, Y., Tolba, A., & Meshreki, H. (2018). Drivers of SMS advertising acceptance: a mixed-methods approach. Journal of Research in Interactive Marketing.
Meshreki, H., Ennew, C., & Mourad, M. (2018). A comparative analysis of dimensions of COO and animosity on industrial buyers' attitudes and intentions. Journal of Product & Brand Management, 27(7), 832-846  
Meshreki, H. (2017). Company Alpha- The family firm getting noticed. KCC Cases
Tolba, A., Seoudi, I., Meshreki, H., & Shimy, M. (2016). Effect of Justice in Complaint Handling on Customer Loyalty: Evidence from Egypt. Global Journal of Business Research, 9(3), 1-14
Meshreki, H., & Mourad, M. (2015). In Cases on Branding Strategies and Product Development: Successes and Pitfalls (pp. 165-177). IGI Global. Retrieved from http://www.igi-global.com/book/cases-branding-strategies-product-development/115498
Tolba, A., Seoudi, I., Meshreki, H., & AbdelShahid, M. (2015). Impact Of Ethical Sales Behavior, Quality and Image on Customer Satisfaction and Loyalty: Evidence From Retail Banking in Egypt. International Journal of Management and Marketing Research, 8(2), 1-18

2006-2012 Nottingham University Business School (NUBS), PhD, United Kingdom

Research Topic: Country of Origin Effect on Industrial buyers' Perception of quality, Value and Purchase Intention, the case of Egypt

Supervisors: Prof.  Christine Ennew, Dr. Maha Mourad

Committee: Prof. George Balabanis, Prof. Heidi Winklhofer              

2002-2005 American University In Cairo, MBA, Double specialization Marketing and finance, Egypt

 (GPA 3.95/4.0 with Highest Honors)

1995-1999 Cairo University, Faculty of Engineering, Electronics and Communications Department, Egypt

  (87% with Highest honors)

1981-1994 College De La Sainte Famille, ThanaweyaAmma  (99.9%) and Alliance Francaise (Honor), Egypt
Research Interest
Country of Origin , Perceived Value research, Branding and brand Equity and Entrepreneurship.