Meet the New Dean of Libraries and Learning Technologies Daniel Ortiz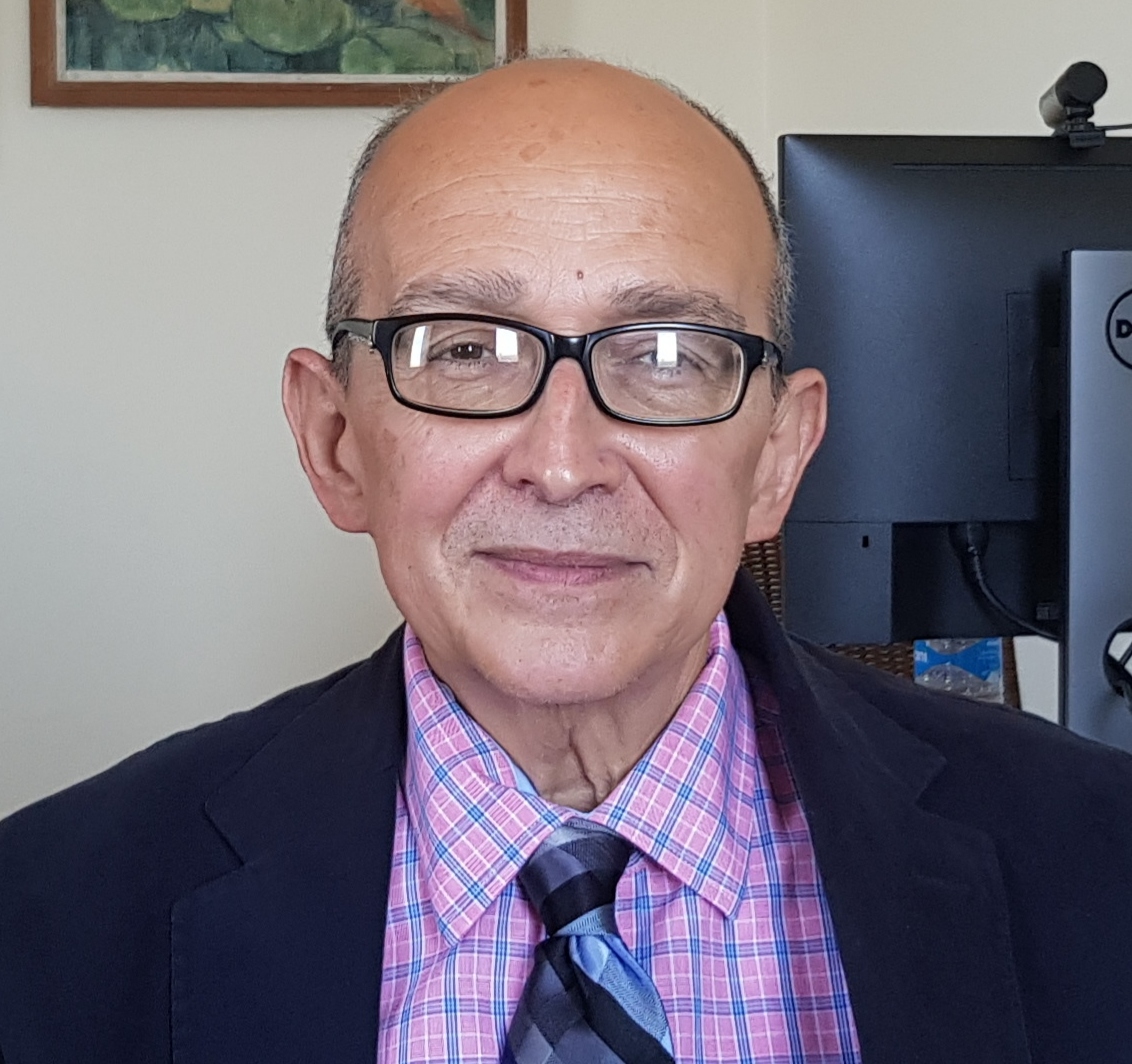 Daniel Ortiz became AUC's new dean of Library and Learning Technologies in September 2020. He holds a doctorate in Library Administration from Simmons University in Boston, and brings with him many years of higher-education library leadership. Most recently, Ortiz served as the Dean of Libraries at Hunter College in New York. He spent many years in leadership roles at the University of Massachusetts Boston, including serving as the Dean of Libraries for six years.
Why did you decide to join AUC?
My answer might be intriguing to a few who do not realize that AUC has been world-renowned throughout the course of its 100 years of existence, even in the tiny island of Puerto Rico where I attended school, college and library school. Since my college days I knew of AUC as one of the main hubs of scholarly activity and learning in Egypt, Africa and the Middle East. I was attracted to AUC because it has remained not only competitive but has thrived to be at the top in Egypt and Africa as well as globally. AUC has retained international and regional recognition amidst the exponential growth of universities supported by many benefactors across neighboring countries.  That is a feat in itself. It is that strength that I love and matches my vision for Libraries and Learning Technologies.
What is your vision as dean of Libraries and Learning Technologies? 
My vision is to continue and expand the cutting-edge leadership of LLT and AUC in the immediate and long-term future.  This includes expanding LLT's current status as the go-to model offering to others innovation and solid examples of best practices to all academic libraries in the region and beyond. I plan to achieve this vision by looking at LLT's agility, strengths and resiliency assessing all its services, collections, resources and user experiences, while taking advantage of the most suitable technology readily available that is proven and appropriate for the AUC community.  I will work with the community to develop a new set best practices that respond to the needs of faculty members and students that will expand the leadership role that Libraries and Learning Technologies has in the region and beyond.  
You have extensive experience as dean of libraries at U.S. universities, such as Hunter College and the University of Massachusetts Boston. How will you build on this experience during your tenure at AUC? 
I have worked at a number of universities in different capacities, and all have been learning experiences that I have brought with me to AUC and its LLT.  My work spanned from that of science librarian to collection development officer of a very large university library system with over 15 branches, including special collections that served as a national library, and within a library system that served the entire island of Puerto Rico as the library of first resort. More recently, at Hunter and at UMass Boston, my experience was a rapid succession of major changes in how information is accessed and managed, and how to evolve the role of those university libraries into places where digital humanities, open access and open educational resources, among many other initiatives, are part and central of the libraries' roles working with many partners to bring those innovative initiatives to fruition.  
What's your plan to further strengthen the visibility of AUC's Libraries and Learning Technologies? 
The existing LLT strategic plan has the bones to start a number of programs and activities to raise the bar and begin outreach, marketing, public relations and fundraising for LLT. I am working with staff and faculty members to align these goals into practical, feasible and workable programs to engage students and faculty members alike to listen to their voices and find better ways to be with you 24/7/365. Along those lines, LLT is working to integrate its resources into useful apps that can be accessed easily through existing AUC platforms. Hold on tight, as that is coming in the near future!
What are your priorities during this coming year? 
The most important priority is to learn and understand the AUC community, its needs and how LLT can be their first source for scholarly, curated and state-of-the-art resources for teaching, learning and research.  
What are your short-term and long-term goals for Libraries and Learning Technologies?
I am working to fine-tune and unveil the LLT's strategic plan to get your feedback and input in all aspects of this important beacon for LLT and the AUC community.
One of the long-term goals is to explore and work to secure philanthropic support for LLT, which is a process that requires time and working to identify and cultivate and donors supporters for LLT and AUC.
Favorite movie:

Cloud Atlas

Favorite book:

Cloud Atlas

Favorite music:

Rock and other genre, too long to list

Favorite activity:

Watching documentaries, as I am a visual learner

Favorite Egyptian food:

Moussaka  

Your hero/role model:

My uncle, who instilled in me the value of education

Greatest inspiration:

People's resilience and determination

Best Accomplishment:

Developing an open-access digital library 

Fun fact:

I write poetry and do some artwork

What problem do you wish to solve in the world? 

I believe that people everywhere are the same, and that should be our guiding light, not focusing on the differences.