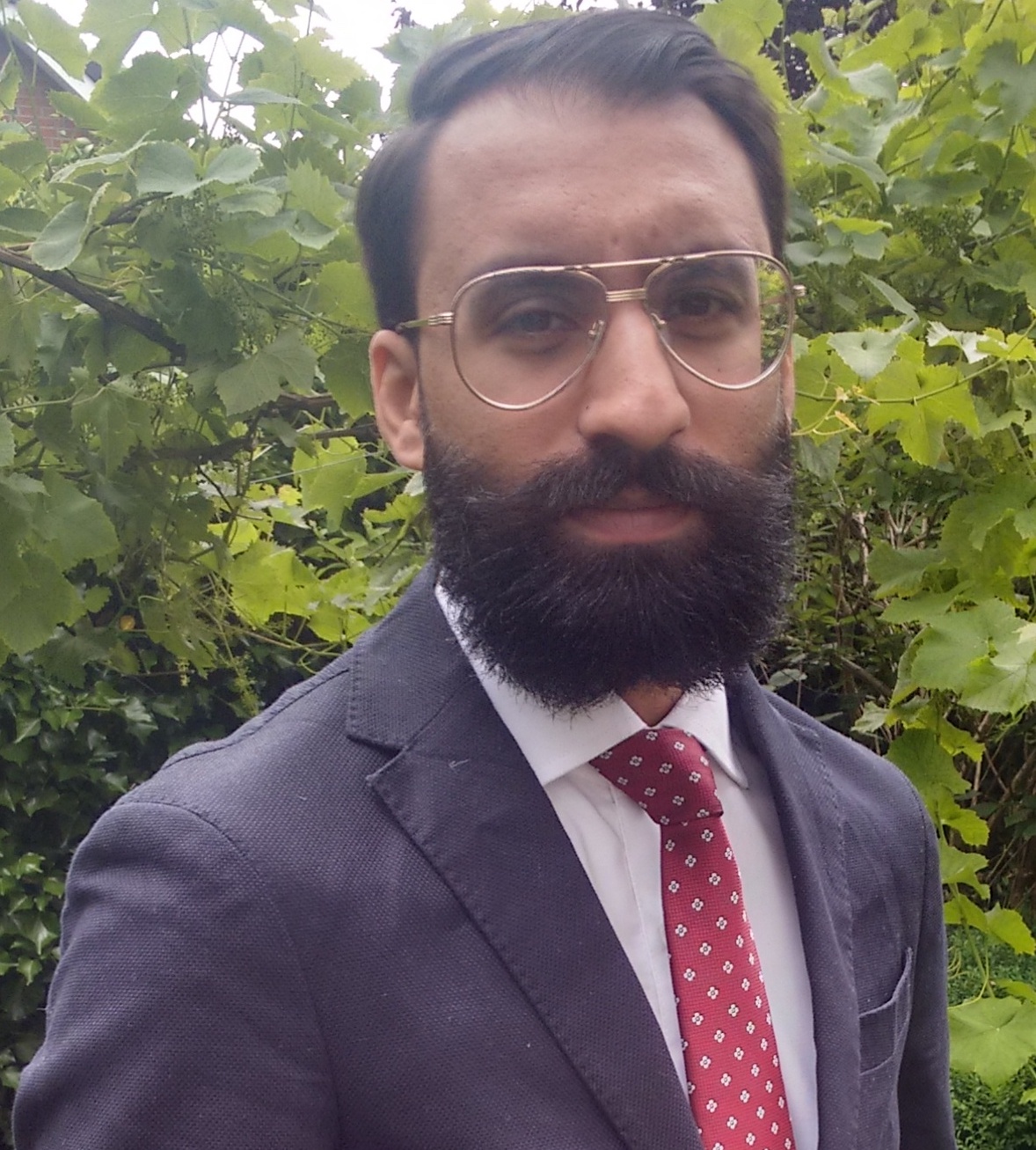 Ahmad
Khan
Position
Assistant Professor
Department
Department of Arab and Islamic Civilizations
Profile
Brief Biography
Ahmad Khan is a historian of the Islamic world. His research focuses on four related fields of historical inquiry: heresy and orthodoxy in medieval Islam (eighth to eleventh centuries); the early Islamic empire at work (eighth to tenth centuries); medieval religious and intellectual history; and the history of printing and publishing houses in the Islamic world (Middle East and Indian subcontinent, nineteenth to the twenty-first centuries). 
Khan joined the American University in Cairo as Assistant Professor in 2018. Prior to coming to AUC, Khan was a postdoctoral research fellow at Universität Hamburg as part of the ERC project 'The Early Islamic Empire at Work.' In 2014-15, he was a lecturer in Islamic Studies and History at the University of Oxford, where he taught history, religion, culture, and Arabic to undergraduate and graduate students. Khan earned his DPhil in Oriental Studies (Islamic World) from the University of Oxford, Faculty of Oriental Studies. He gained an MPhil in Islamic Studies and History (awarded 'Distinction') from the University of Oxford, too. Additionally, he was awarded a Masters in Islamic and Middle Eastern Studies from the University of Edinburgh and read History at University College London (UCL). During his doctoral studies, Khan was awarded a three-year DPhil scholarship by the University of Oxford, as well as fellowships at Princeton University, the British Institute for Persian Studies (BIPS), and the British Institute in Amman. 
Khan's DPhil thesis, 'Heresy and the Formation of Medieval Sunni Orthodoxy, is currently under review for publication with a university press. He is currently writing his second monograph, which is a thematic history of the early Islamic empire. Khan has also published on the history of publishing houses, printing presses, and editors in the modern Islamic world.
Khan has been involved in organizing academic conferences and workshops. In September 2013, he was a co-convenor of the Pembroke College (University of Oxford) Islamic Studies Colloquium. In 2014, he co-organized the seminar series, 'Introducing the World of Islamic Manuscripts', at the Faculty of Oriental Studies and the Oxford Centre for Islamic Studies. He has co-organized two international conferences at Universität Hamburg. He currently serves on the editorial board at Gorgias Press for its new book series on Islamic History and Thought.
Khan's research languages are Arabic, Persian, Urdu, German, and French.
Books

Heresy and the Formation of Medieval Islamic Orthodoxy (forthcoming)
A. Khan & E. Kendall (eds.), Reclaiming Islamic Tradition: Modern Interpretations of the Classical Heritage (Edinburgh: Edinburgh University Press, 2016; paperback reissue 2018)

Articles (peer-reviewed) 

"An Empire of Elites: Mobility in the Early Islamic Empire", in S. Heidemann and H. Lena-Hagemann (eds.), Connecting the Early Islamic Empire: Transregional and Regional Elites (Berlin/New York: de Gruyter, 2020), 147-69
"Dispatches from Cairo to India: Editors, Publishing Houses, and a Republic of Letters", Journal of Islamic Studies (2020)
"Islamic Tradition in an Age of Print: Editing, Printing, and Publishing the Classical Heritage", in Reclaiming Islamic Tradition: Modern Interpretations of the Classical Heritage (Edinburgh: Edinburgh University Press, 2016; paperback reissue 2018), 52-100

Book review

Review of T. Bernheimer, The ʿAlids: The First Family of Islam, 750-1200. Der Islam: Journal of the History and Culture of the Middle East, 95: 1 (2018), 201-5.

Introduction to the study of Islam

Religion and politics in Islam

Islamic law and society

Hadith learning in the Islamic world

Death in Islam and Islamic societies

Heresy and orthodoxy in Islam

Readings in classical Persian texts

Philology and Qur'anic readings in the 8th-9th centuries

Islamic Law and Society, 10th-11th centuries

Hadith Learning in Medieval Islam

The History of the Shāfiʿī school in the Middle Periods
Research Interest
Medieval Islamic social and religious history
Orthodoxy, heresy, and rebellion
Early Islamic empire, eighth to tenth centuries
Islamic law and legal history
Hadith learning in Khurasan and Transoxiana
Printing and publishing houses in the Islamic world, 19th-21st centuries