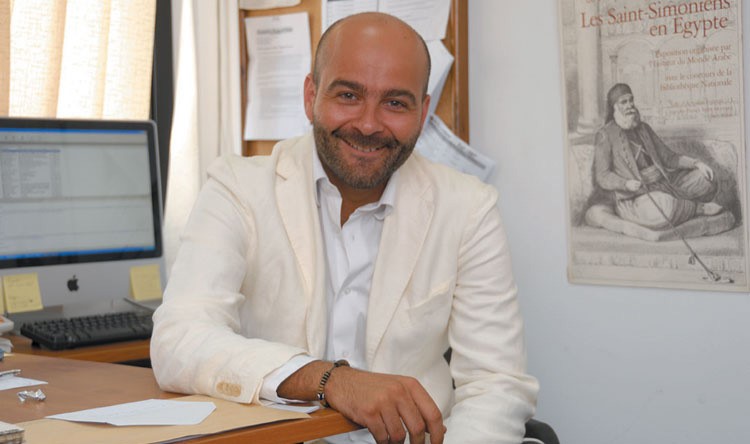 Amr
Shalakany
Position
Associate Professor
Department
Department of Law
Profile
Brief Biography
Amr Shalakany is Associate Professor of Law and Founding Director of the Law & Society Research Unit at the American University in Cairo (AUC).  He served earlier as Founding Director of the LLM Degree Program, and presently teaches comparative law, Islamic law, legal history, and media/art law.  He also held a joint appointment at Cairo University Faculty of Law, teaching contracts and torts.  Shalakany previously served as Shimzu Visiting Professor of Law at the London School of Economics, Agha Khan Distinguished Visiting Professor of Islamic Humanities at Brown University, as well as Jeremiah Smith Junior Visiting Professor and Nomura Visiting Professor of Financial Systems, both at Harvard Law School.  He also served as legal advisor to the PLO Negotiations Support Unit in Ramallah, and taught at Birzeit University where he helped set up the Legal Aid Clinic.
Shalakany is Associate Member in the International Academy for Comparative Law, Academic Board Member of the Harvard Institute of Global Law and Policy, and International Board Member of the Journal of Comparative Legal History.  He practiced as a securities lawyer with the law firm of Baker & McKenzie in London, and presently consults on several law reform projects in Egypt, especially in the police sector, consumer protection, and Media/Art governance.  Shalakany received his Licence en droit and LL.M. degrees from Cairo University Faculty of Law, and LL.M. (waived) and S.J.D. degrees from Harvard Law School.  He is admitted to the New York Bar.
Research and Publications
Shalakany was selected in 2008 as Carnegie Scholar for his research on the transformation of shari'a in modern Egyptian jurisprudence, published recently in Arabic by Dar Al-Shorouk as Rise and Fall of the Egyptian Legal Elite: 1805 - 2005 (Izdihar wa-inhiyar al-nokhba al-qanuneya al-masriya: 1805 - 2005). Also published recently is "The Day the Graffiti Died," a photo-essay in the London Review of International Law. 
Research accepted for publication in 2015 includes: Restless Jurists Compared: The Critique and Reconstruction of Contract Law Theory in the US, France and Egypt, 1900 - 1942, to appear from Brill in English for the History of Private Law Series; an edited volume with Prof Khaled Fahmy on New Approaches to Islamic Law History: Late Mamluk to Early Modern Egypt, to appear in Arabic and English from Dar Al-Shorouk and AUC Press respectively; "Arab Spring" entry (with Prof Asli Bali) for the Oxford Bibliography of International Law; and, "Bring the System Down! Depictions of Constitutional Politics in Egyptian Street Art," for the Oxford University Press volume on Constitutional Change After the Arab Spring, edited by Grote and Roder.  
Research accepted for submission in 2015 includes: "The Canonization of Islamic Law in Comparative Legal Studies," for edited volume on New Approaches to the Islamic History of International Law, forthcoming from Brill Series on Islam and International Law; "Islamic Law and Liberal Legality," for the Handbook on Human Rights in the Middle East and North Africa, forthcoming from Routledge; and, "Trouble with Arbitration: A Review of Post-Revolution Egyptian Case Law," for edited volume on Alternative Visions in the International Law on Foreign Investment: Essays in Honour of M. Sornarajah, forthcoming from Cambridge University Press.
Law & Society Research Collective
Working as principal investigator for the Law & Society Research (LSR) Collective at AUC since Spring 2014, and supported by research grants from the Ford and Open Society Foundations, Shalakany is part of a multi-year project seeking to advance the critical and systematic study of law and revolution in modern/contemporary Egyptian society. His contribution to this effort is threefold: (1) Developing an online archive and timeline of law and revolution; (2) Editing two collected volumes of group scholarship on the subject (with Counc Samir Abdel-Malak), and writing a synthetic introduction to the collection; and, (3) Researching and writing his own contributions, a chapter on "Egyptian Law and Religion," and another on "Adjudicating Corruption in Investment Disputes." 
The LSR collective brings together the expertise of a diverse set of scholars—lawyers, academics, researchers and activists—interested in employing a sociological reading of law and revolution in Egypt to address larger theoretical concerns spanning Islamic law, positive law, administration of justice practices, tribal and customary law, as well as oral history on the subject. The research collective is currently engaged in the collection and input of primary materials, and the design and development of an open-access digital resource, expected to be fully operational in Summer 2015. Regular meetings and discussions will lead to a first conference on Judges and Revolution, scheduled for May 2015, a second conference on Egyptian Law and Society, scheduled for October 2015, and finally, two edited volumes of scholarly contributions on the different research streams to submit for publication in Summer 2016.  
Courses Taught
Comparative Law 
Contracts and Torts
Egyptian Law and Society
Islamic Law and Religion
Islamic Law Reform
International Commercial Arbitration 
Law and the Visual Arts
Modern Egyptian Legal History
Revolution: Law, Media and the Arts
Publications
Islamic Law and Liberal Legality in Modern Egyptian Legal Thought, 3 MAJALLAT.
Islamic Law and Liberal Legality in Modern Egyptian Legal Thought, 3 TABAYYUN LIL-DIRASAT AL-FIKRIYA WAL-THAQAFIYA 2013, AZMY BESHARA, ED  [In Arabic].
The Army and the National Budget in the 1882 Constitution, 1 MAJALLAT AL-SIYASAT AL-TASHRI'YYA 2012 [In Arabic].
On a Certain Queer Discomfort with Orientalism, 101 PROCEEDINGS OF THE AMERICAN SOCIETY OF INTERNATIONAL LAW (2007).
The Closeted Comparative Lawyer: On How to Pass for Human-Rights-Material, 20 HARVARD HUMAN RIGHTS JOURNAL 41 (2007).
Scenes from a Ramallah Law School, 31 INTERNATIONAL JOURNAL OF LEGAL INFORMATION 330 (2003). 
Privatizing Jerusalem, or an Investigation into the City's Future Legal Stakes, 15 LEIDEN JOURNAL OF INTERNATIONAL LAW 431 (2002). 
Violent Jurisdictions: on the Fragmentation of Space under Oslo, ADALAH'S REVIEW (2002) [In English, Arabic& Hebrew]. 
The Origins of Comparative Law in the Arab World, or how sometimes losing your Asalah can be Good for you, in ANNELISE RILES, ED., RETHINKING THE MASTERS OF COMPARATIVE LAW  (Hart Publishing: 2001). 
Between Identity and Redistribution: Sanhuri, Genealogy and the Will to Islamise, 8 ISLAMIC LAW & SOCIETY JOURNAL 201 (2001). 
Arbitration and the Third World: Bias under the Scepter of Neo-Liberalism, 41 HARVARD INTERNATIONAL LAW JOURNAL 419 (2000). 
Research Interest
Comparative Private Law and Legal Theory 
Islamic Law and Historiography
 Law and Social Thought