George Marquis, Dean of Students
George Marquis, Dean of Students
George Marquis assumed the position of dean of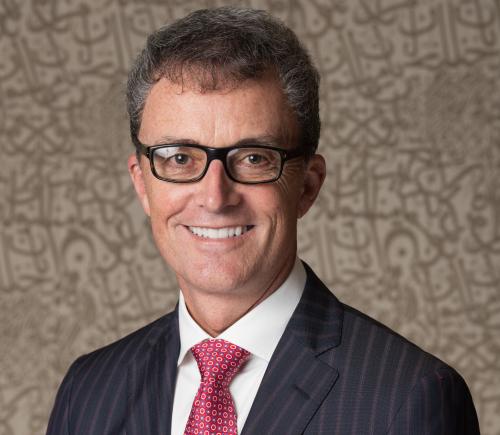 students at The American University in Cairo (AUC) on October 1, 2016. In this position, he oversees key areas in student affairs, such as residential life, international programs, athletics, student development, wellbeing, advocacy, conduct, student leadership, Athletics, and first-year programming. His previous administrative positions at AUC include associate dean of the School of Humanities and Social Sciences for three and a half years and department chair of rhetoric and composition for two years. He was also the acting chair of the Institutional Review Board (IRB) in 2015-16. 
Marquis was the recipient of both the AUC Faculty Award for Excellence in Teaching (2012) and Excellence in Service (2015).
Marquis's work with students extends beyond the walls of AUC. Since 2006, he has worked with the Fulbright program, preparing students from the Middle East and North Africa to teach and study in the United States. He also supports several USAID initiatives to educate Egyptian females in STEM disciplines.
Marquis holds a PhD in higher education leadership from Colorado State University. His dissertation described the process of re-entry adjustment of Fulbright alumni from developing nations after returning home from the United States. Marquis also holds a BA in history, magna cum laude from Boston University, and an MA in applied linguistics from AUC. 
Marquis has lived and worked in international locations for more than 30 years. In addition to his native English language, he speaks several dialects of Arabic natively and also speaks Italian, Spanish, and Portuguese.