Deena Boraie, Vice President for Student Life
Deena Boraie, Vice President for Student Life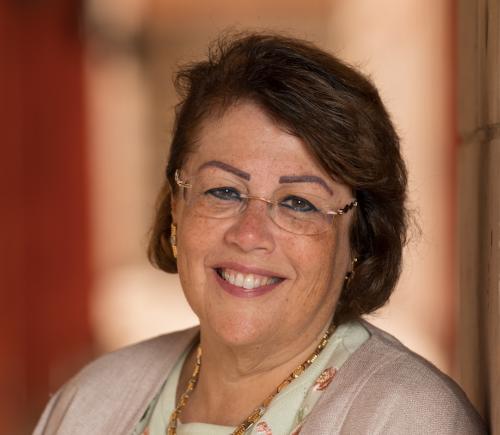 Deena Boraie is the vice president for student life at The American University in Cairo (AUC). As a member of the University senior leadership group, she provides leadership, vision, and strategic direction for the student life area which offers a broad range of programs, services, and co-curricular education for approximately 6500 undergraduate and graduate students designed to prepare students for success, leadership, and personal growth. She supervises all the offices responsible for meeting the needs of a diverse student body including, student governance and organizations, student conduct and advocacy, student development and leadership, and student well-being as well as the offices of athletics and residential life.
Boraie has three decades of experience in higher education administration and leadership, teaching, and research. Prior to moving to student life, Boraie worked for 10 years in AUC's School of Continuing Education where she served as Dean for 5 years and associate dean for 5 years. She is Past President (she served as President from 2013-2014) of the TESOL International Association a large U.S.-based international association for Teachers of English to Speakers of Other Languages. She has published and presented extensively at international conferences on issues of assessment literacy, language testing and assessment, teacher beliefs, and student and teacher motivation, teacher professional development and effectiveness, and English as a lingua franca.
Boraie holds a PhD in Education (language testing) from the University of Wolverhampton in the UK and an MA in TEFL from AUC. She is a language testing expert and an assessment and evaluation consultant and trainer with extensive experience working with education projects and organizations in Egypt and the region. Boraie is currently the Senior Advisor to Egypt's Minister of Education for assessment, examinations, and curriculum.