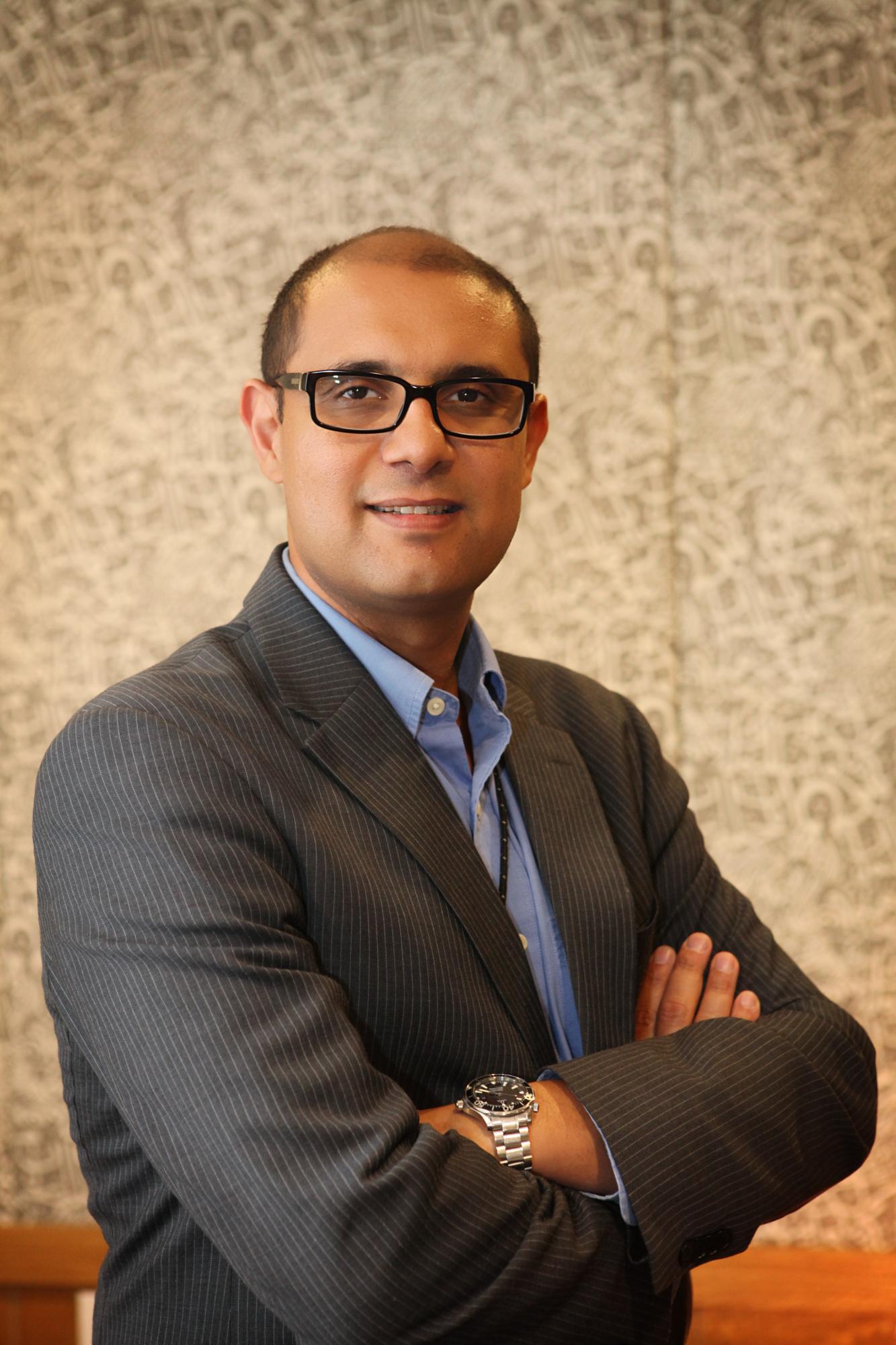 Ahmed
Tolba
Room
Administration Building Room 1044
Position
Associate Provost for Strategic Enrollment Management and Associate Professor of Marketing
Department
Department of Management
Profile
Brief Biography
Ahmed Tolba is currently the Associate Provost for Strategic Enrollment Management, and Associate Professor of Marketing at The American University in Cairo (AUC). He was awarded his PhD from George Washington University (GWU) in 2006; his MBA and BSc from AUC in 1997 and 2001 respectively.
His research focuses on brand equity, innovation marketing, online marketing, nation branding, social marketing and entrepreneurship. He published in leading academic journals and conferences. He also co-authored the leading textbook "Principles of Marketing: Arab World Edition" with marketing gurus Philip Kotler and Gary Armstrong.
His teaching experience includes ten different courses in marketing and business strategy. He received AUC's Teaching Excellence Award (June 2010) and the School of Business Teaching Award (May 2009). His professional experience includes four years at Procter and Gamble Egypt along with ten years of business consultancy and executive education for prominent companies and leaders in Egypt and the Middle East.
Education
PhD, 2006, The George Washington University, Washington, DC, United States
MBA, 2001, The American University in Cairo, Cairo, Egypt
BSc, 1997, The American University in Cairo, Cairo, Egypt
Awards and Honorary Degrees
Teacher of the Year, 2010, The American University in Cairo
Teaching Excellence, 2009, The American University in Cairo
Courses Taught
Marketing Strategy
International Marketing
Global Marketing
Marketing Research
Advanced Marketing Research
Business Consultancy
Principles of Marketing
Marketing Management
Publications
Books
Principles of Marketing: Arab World Edition, Pearson Prentice Hall.
Book Chapter
"Social Marketing in Egypt: A Case Study on the Use of Marketing by Nahdet El Mahrousa NGO ," IGI Global Publishing.
"Ariel Egypt: From Market Penetration to Fierce Competition," IGI Global Publishing.
Latest Journal Articles
1. Bakr, Yousra, Ahmed Tolba and Hakim Meshreki (2018), "Drivers of SMS Advertising Acceptance: A Mixed Methods Approach," Journal of Research in Interactive Marketing. DOI: https://doi.org/10.1108/JRIM-02-2018-0033
2. Ismail, A. A. Tolba, S. Ghalwash, A. Alkhatib, E. Karadeniz, K. El Ouazzani, F. Boutaleb, L. Belkacem and T. Shott (2018) "Inclusion in entrepreneurship, especially of women, youth and unemployed: status and an agenda for research in Middle East and North Africa", World Review of Entrepreneurship, Management and Sustianable Development, Vol. 14, No. 4, pp 528-47.
3. Seham Ghalwash, Ahmed Tolba, Ayman Ismail, (2017) "What motivates social entrepreneurs to start social ventures?: An exploratory study in the context of a developing economy", Social Enterprise Journal, Vol. 13 Issue: 3, pp.268-298, https://doi.org/10.1108/SEJ-05-2016-0014 [Received the Emerald Literai Award]
4. Bakr, Yousra and Ahmed Tolba (2016), "Antecedents of SMS Advertising Acceptance: A Grounded Theory Approach," International Journal of Internet Marketing and Advertising, Vol. 10, No. 1/2, 28-53. DOI: http://dx.doi.org/10.1504/IJIMA.2016.076979.
5. Tolba, Ahmed, Iman Seoudi and Khadiga Fahmy (2016), "Factors Influencing Intentions of Egyptian MSME Owners in Taking Commercial Bank Loans," Journal of Small Business and Entrepreneurship, Vol. 27, No. 6, 497-518.    
Articles
"Enabling Entrepreneurship in Egypt: Towards a Sustainable Dynamic Model," MIT Press.
"The Impact of Distribution Intensity on Brand Preference and Brand Loyalty," International Journal of Marketing Studies.
"Individual and Cultural Factors Affecting Diffusion of Innovation," Journal of International Business and Cultural Studies.
Monograph
"Factors Affecting Country Brand Equity: A Business Perspective," Proceedings of the 2011 Academy of Marketing Science Conference.
"A Capability Approach to Female Entrepreneurs and Social Justice," The American University in Cairo's Annual Research Conference.
Services
Journal Editor, Innovations MENA Journal
Reviewer, Conference Paper, Thought Leaders International Conference in Brand Management
Reviewer, Conference Paper, The 16th IBIMA Conference
Committee Member, Assurance of Learning
Reviewer, Journal Article, Asia Pacific Journal of Marketing and Logistics
Reviewer, Conference Paper, The 40th. European Marketing Academy Conference
Member, Egyptian National Competitiveness Council
Member, Human Resource Competitiveness Council
In the Media
Discussed the role of marketing and case studies in education, Nile TV, 2012.
Quoted in Marketing Should Focus on Long-Term Gains, Says Expert" by Menna Taher, Daily News Egypt, 2009.
Research Interest
Brand Equity
Nation Branding
Social Marketing
Entrepreneurship
Innovation Marketing
Online Marketing