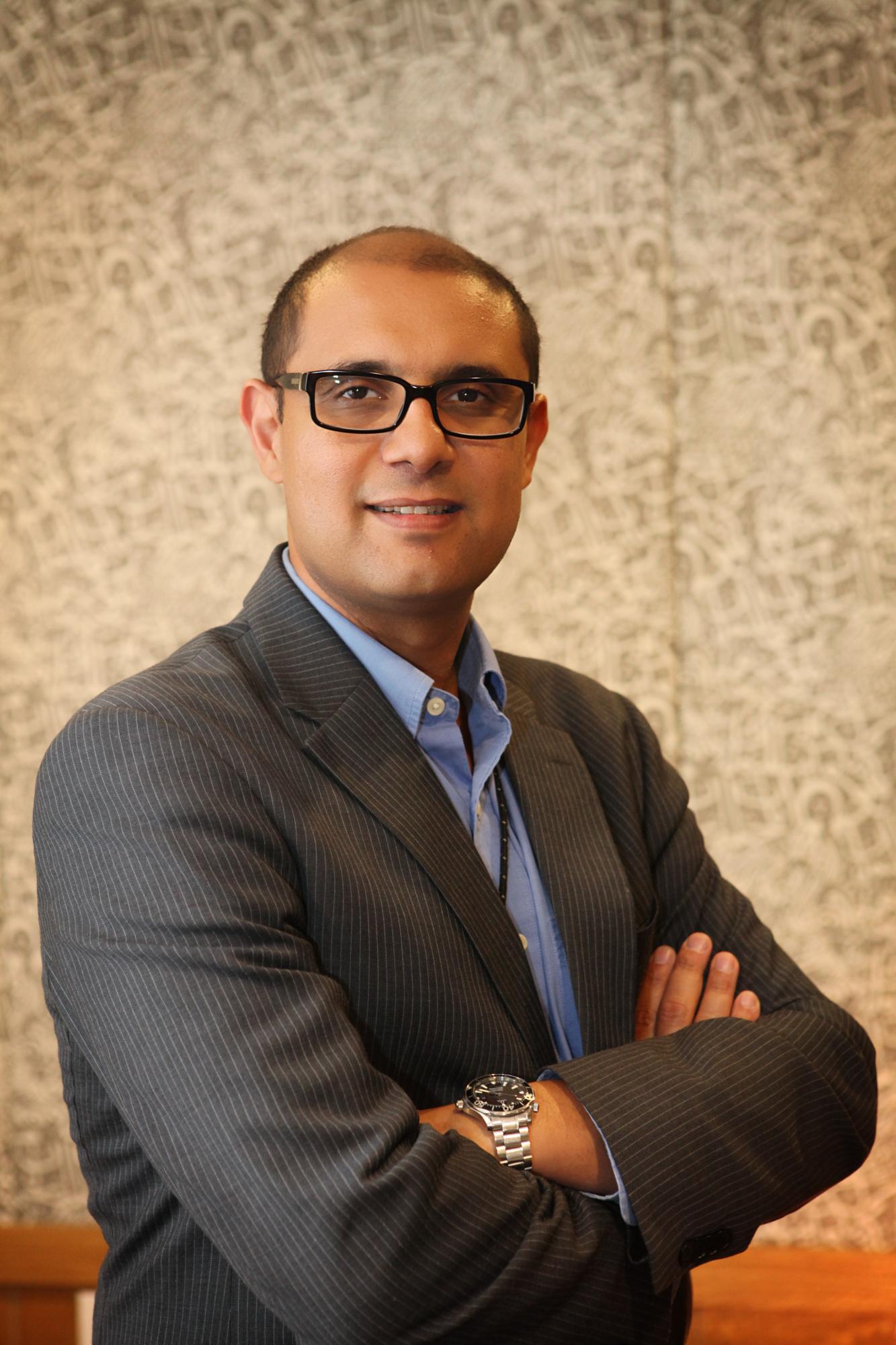 Ahmed
Tolba
Building
Abdul Latif Jameel Hall
Position
Associate Professor of Marketing and Associate Provost for Strategic Enrollment Management
Department
Department of Management
Profile
Brief Biography
Ahmed Tolba is associate professor of marketing in the School of Business at The American University in Cairo. He is also director of El-Khazindar Business Research and Case Center (KCC), the first center in the Middle East and North Africa region that focuses on developing world-class refereed case studies. He was awarded his PhD from The George Washington University in 2006 and his MBA and BSc from AUC in 1997 and 2001, respectively.
His research focuses on brand equity, innovation marketing, online marketing, nation branding, social marketing and entrepreneurship. He published in leading academic journals such as the Journal of Product and Brand Management, Journal of Technology Marketing, International Journal of Marketing Studies, Journal of International Business and Cultural Studies, The MENA Journal of Business Case Studies, Business Monthly, Innovations, American Marketing Association, Academy of Marketing Science, Society for Marketing Advances and Academy of Management. He also participated in several conferences including Thought Leaders International Conference on Brand Management, Frontiers in Services Conference and Association for Global Business, among others.
Tolba taught a variety of courses at The George Washington University and AUC at both undergraduate and graduate levels. These courses include Principles of Marketing, Marketing Research, Advanced Marketing Research, Consumer Behavior, Marketing Management, International Marketing, Marketing Information Systems, Marketing Strategy, Strategic Brand Management, and Business Cases and Consultancy Applications. He conducted various training programs for several institutions, covering the topics of marketing management, marketing research, strategic brand management, marketing strategy, integrated marketing communications and entrepreneurship. His clients include Covidien Saudi Arabia, Microsoft Egypt, Bank Audi, Heinz Egypt, the Institute of Management Development at AUC, International Marketing Institute, Insight Training in Alexandria and the Goldman Sachs 10,000 Women Entrepreneurship and Leadership program at AUC, among others.
Tolba's professional experience includes four years at P&G Egypt. In addition, he was responsible for several internal training and development programs, such as Leadership, Individual Effectiveness and Finance for Non-Finance Managers. He also served as a consultant for several local firms including Wadi Degla (marketing director), Net Signature, El-Rashad Asset Management, GMC, Taki and Engineering Consultants Group, among others.
Education
PhD, 2006, The George Washington University, Washington, DC, United States
MBA, 2001, The American University in Cairo, Cairo, Egypt
BSc, 1997, The American University in Cairo, Cairo, Egypt
Awards and Honorary Degrees
Teacher of the Year, 2010,The American University in Cairo
Teaching Excellence, 2009,The American University in Cairo
Courses Taught
Independent Study in Contemporary Topics in Marketing
International Marketing
Marketing Strategy
Marketing Research
Marketing Research Methods
Global Marketing
Independent Study in Marketing
Publications
Books
Principles of Marketing: Arab World Edition, Pearson Prentice Hall.
Book Chapter
"Social Marketing in Egypt: A Case Study on the Use of Marketing by Nahdet El Mahrousa NGO ," IGI Global Publishing.
"Ariel Egypt: From Market Penetration to Fierce Competition," IGI Global Publishing.
Article
"Enabling Entrepreneurship in Egypt: Towards a Sustainable Dynamic Model," MIT Press,.
"The Impact of Distribution Intensity on Brand Preference and Brand Loyalty," International Journal of Marketing Studies,.
"Individual and Cultural Factors Affecting Diffusion of Innovation," Journal of International Business and Cultural Studies,.
Monograph
"Factors Affecting Country Brand Equity: A Business Perspective," Proceedings of the 2011 Academy of Marketing Science Conference,.
"A Capability Approach to Female Entrepreneurs and Social Justice," The American University in Cairo's Annual Research Conference,.
Services
Journal Editor, Innovations MENA Journal
Reviewer, Conference Paper, Thought Leaders International Conference in Brand Management
Reviewer, Conference Paper, The 16th IBIMA Conference
Committee Member, Assurance of Learning
Reviewer, Journal Article, Asia Pacific Journal of Marketing and Logistics
Reviewer, Conference Paper, The 40th. European Marketing Academy Conference
Member, Egyptian National Competitiveness Council
Member, Human Resource Competitiveness Council
In the Media
Discussed the role of marketing and case studies in education, Nile TV, 2012.
Quoted in Marketing Should Focus on Long-Term Gains, Says Expert" by Menna Taher, Daily News Egypt, 2009.
Research Interest
Strategic brand management
Brand equity measurement
Models
Marketing research
Global branding
Nation branding