Dr. Sadek Wahba '87
Dr. Sadek Wahba '87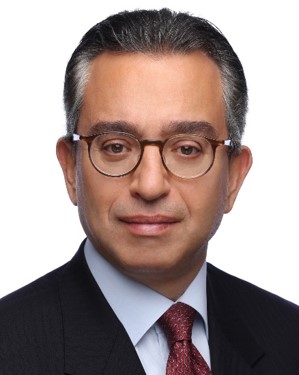 Chairman and Managing Partner
I Squared Capital
Dr. Sadek Wahba is the founder, Chairman and Managing Partner of I Squared Capital, an independent global infrastructure investment company with over $ 30 billion in AUM and 165 professionals based in Miami, London, New Delhi, Hong Kong and Singapore. The company specializes in infrastructure investments in the energy, utilities, transport, digital infra and social infra sectors in the U.S., Europe and select high-growth economies across Asia and Latin America.
He was previously at Morgan Stanley for 14 years where he was the CEO of Morgan Stanley Infrastructure, a global platform for infrastructure investments. Prior to joining Morgan Stanley, Sadek worked on structured financings at Lehman Brothers and as an economist for several years at the World Bank in Washington D.C.
He is a frequent commentator on the need for more investment in infrastructure to promote sustainable economic growth and was part of the expert committee on the World Economic Forum's first report on global infrastructure investments.
Sadek was named Global Infrastructure Personality of the Year twice, as well as Global Infrastructure Personality of the Decade, by Private Equity International (PEI).
He holds a Ph.D. in economics from Harvard University, a M.Sc. in economics from the London School of Economics (LSE) and a B.A. in economics from the American University in Cairo. He is a published author on economic research, including articles in the Journal of the American Statistical Association, Review of Economics and Statistics and others. One of his publications was recently selected by MIT as one of their 50 most influential papers in the last 50 years.
Sadek is a Senior Fellow of the Development Research Institute, NYU, a Senior Member of St. Antony's College, Oxford University, and a member of the Global Advisory Council of the Wilson Center, Washington DC. He is also member of the board of directors of the Miami Cancer Institute.